Division of Votes Helped NDA in Maharashtra
The Vanchit Bahujan Aghadi cutting into opposition alliance votes and the lack of unity among the opposition parties in few seats is reflected in the NDA victory in the state.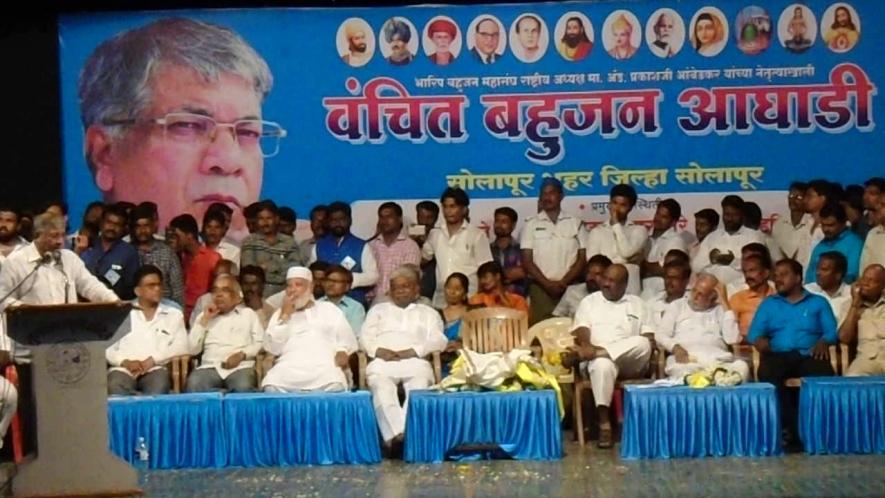 Representational image. | Image courtesy: YouTube
The failure of the opposition to build an 'inclusive' alliance in Maharashtra has costed Congress and Nationalist Congress Party dearly. The primary analysis of pure data clearly shows that division of votes between Vanchit Bahujan Aghadi (VBA) and the principal opposition alliance of the Congress-NCP and others helped the Bharatiya Janata Party-Shiv Sena to win 6 seats directly. It is also important to note that on one seat VBA damaged the prospects of BJP, helping Congress to win the only seat in Maharashtra.
Looking at the numbers of election results, it is clear that BJP-Shiv Sena has managed a big win in Maharashtra. In 2014, NDA had won 42 seats. This time it won 41 seats. NCP won 4 seats, NCP supported candidate has won on one seat, Congress and AIMIM won one each.
The table below gives details of nine constituencies where the VBA played a key role in the vote share.
| Constituency | BJP-Sena | Cong-NCP+ | VBA |
| --- | --- | --- | --- |
| Nanded | 4,82,148 | 4,42,138 | 1,65,341 |
| Solapur | 5,23,352 | 3,65,274 | 1,69,523 |
| Sangali | 5,02,874 | 3,41,605 | 2,97,226 |
| Buldhana | 5,21,977 | 3,88,690 | 1,72,627 |
| Hatkanangale | 5,85,776 | 4,89,737 | 1,23,419 |
| Prabhani | 5,38,941 | 4,96,742 | 1,49,946 |
| Gadhchiroli | 5,19,073 | 4,41,488 | 1,11,442 |
| Hingoli | 5,74,449 | 3,03,146 | 1,70,400 |
| Akola | 5,54,444 | 2,54,370 | 2,78,848 |
| Chandrapur | 5,03,455 | 5,48,810 | 1,10,070 |
Let's start with the VBA cutting into Congress-NCP votes.
Also read: Elections 2019: Opposition Seals Alliance in Maharashtra
In Nanded, Solapur, Sangali, Buldhana, Prabhani, Gadchiroli and Hingoli if we look at the VBA candidates' vote share it becomes quite clear that the NCP-Congress+ alliance suffered from division of votes, where their candidates came second. In Hatkanangale constituency, Swabhimani Shetkari Sanghatana's Raju Shetti, contesting from the opposition alliance, lost to Shiv Sena's Dhairyashil Mane who won by a margin of almost 1 lakh votes. Even in this case, the two-time MP and farmer leader suffered due to the VBA's Aslam Sayyad cutting into the opposition vote share with 1,23,419.
On the other hand, in Akola, the Congress cut in to VBA's votes. Here BJP's Sanjay Dhotre got more votes than the combined votes of VBA and Congress. But eveb with that his win was only a  narrow escape. He got 5,54,444 votes whereas, Prakash Ambedkar gets 2,78,848 votes. Congress' Hidaytulla Patel gets 2,54,370 votes.
Also read: Elections 2019: Will Maharashtra's Vanchit Alliance Dent Opposition Parties' Chances?
Meanwhile, in Chandrapur- the only seat won by Congress- the VBA candidate ended up helping Congress. Here Congress' Suresh Dhanorkar won with 5,48,810 votes against BJP's Hansraj Ahir who got 5,03,455 votes. VBA's Rajendar Mahadole got 1,10,070 votes. Mahadole comes from the Mali community, whose votes would have gone to Ahir. So, local observers believe that VBA's candidature indirectly helped Congress here.
However, it should be noted that, even if VBA had joined the opposition alliance, the BJP-Sena combine would have been far ahead in state. Now, only 7 seats have been won by non-NDA parties. Addition of six into those 7 would make it 13, which means that BJP-Sena would still have won 35 seats in Maharashtra out of 48. This clear upper hand shows the formidable nature of the alliance.
With the Assembly elections just six months ahead, overcoming this gap would only be possible with an 'honest' and 'inclusive' opposition alliance in Maharashtra.
Get the latest reports & analysis with people's perspective on Protests, movements & deep analytical videos, discussions of the current affairs in your Telegram app. Subscribe to NewsClick's Telegram channel & get Real-Time updates on stories, as they get published on our website.
Subscribe Newsclick On Telegram