Fee Hike in IITs Will Worsen Dropout Rate, Say Enraged Students
The fee hike and withdrawal of stipend for M.Tech courses will impact students from the marginalised sections the most, and may eventually lead to their exclusion.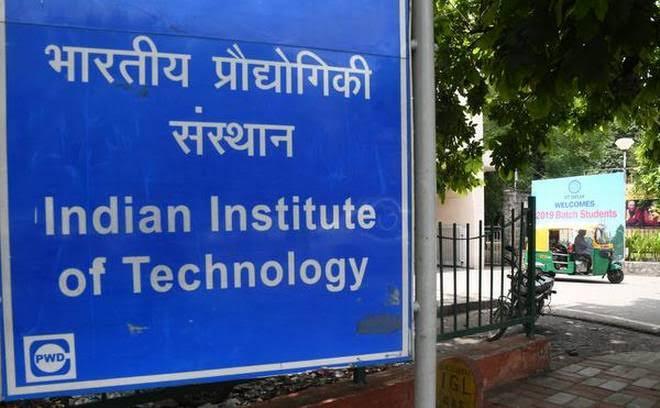 Image for representational use only.Image Courtesy : The Hindu
New Delhi: The Council of Indian Institutes of Technology or IIT Council, the highest decision-making body, on Friday approved a 10-fold fee hike in M. Tech courses across the country, from Rs 20,000 a year to Rs 2,00,000 a year, bringing it on a par with B. Tech courses. The council further decided to discontinue the monthly stipend of Rs 12,400 for M. Tech scholars who are chosen for their meritorious performance in Graduate Aptitude Test in Engineering (GATE).
"The committee had recommended a uniform fee structure for M.Tech programme in all IITs and for charging the same fee for M. Tech as in B. Tech programmes. Institutions are encouraged to move towards sponsored students or even sponsored programmes, as per industry requirement," an official told PTI.
The recommendation was made by a three-member internal committee which also suggested that IITs should be attracting more sponsored students. A major factor behind the steep increase in fee is said to be dropout of students from these courses after they get job offers from public sector undertakings. But a conversation with students and teachers suggests another story about the dropout rate of students in IITs.
A student of M. Tech in IIT Madras, who requested anonymity, told NewsClick that the dropout rate is due to high-pressure eco-systems existing in IITs. He said, "[The recommendation] is absurd. The high-pressure academic system and the resultant issue of mental health is what is resulting in the dropout and even the frequent instances of student suicides in India. The fee hike will only aggravate the situation. It will not just lead to higher dropout rate but greater inaccessibility of the seats itself."
Explaining the roots of rising dropouts, he said, "IITs follow a comparative grading system, which builds a lot of pressure on students. Also, the required attendance rate is more than 85%, parents are updated regularly about a student's academic performance, and the pressure to get placed during campus placement is very high. There is no proper channel/system to address the mental health problems/alienation that this high level of competition causes. Also, one has to consider that most students in IITs, especially in undergraduate courses, come here after 3-4 years of intense coaching."
A study by The Fifth Estate, the official student media body of IIT Madras, found that students from the marginalised sections were the worst affected, resulting in their dropping out. "95% of ST students cited 'academics' as a source of stress compared to 68% of SC students and 62% of both General and OBC students and 71% of ST students cited 'professional future' as a source of stress compared to 60-64% of SC, OBC and General students", the study pointed out.
A teacher at IIT Kanpur, who requested anonymity, told Newsclick that the move would push students to take loans from banks. He said,"The students are being pushed to take loans. So far, many students did not take money from their families as they were receiving monthly stipends. Now, with its discontinuance, they will be more dependent on their families."
Chinta Bar, an independent student body at IIT Madras, in a statement said, "This hike is bound to have a severe impact on enrollment for the upcoming academic session. Such a move will lead to exclusion of students from socially and economically backward classes. The majority of the admissions to M.Tech courses in IITs are taken by students who have completed their bachelors from state level engineering colleges. And if this move is implemented there will be a significant reduction in the willingness of these students to join. The removal of stipend for these M.TEch will act as a major disincentive for the students and might even force them to take up low paying and menial jobs to support their families and themselves."
Also Read: IIT-BHU : Two Hundred Contractual Workers Fired Without Notice
Get the latest reports & analysis with people's perspective on Protests, movements & deep analytical videos, discussions of the current affairs in your Telegram app. Subscribe to NewsClick's Telegram channel & get Real-Time updates on stories, as they get published on our website.
Subscribe Newsclick On Telegram