Festival Diary: An Ongoing Drama Linking Theatre to Life
Ninety plays are being staged in the capital's Bharat Rang Mahotsav 2020. Read about this week's personal, political, and flights of fancy and next week's line-up.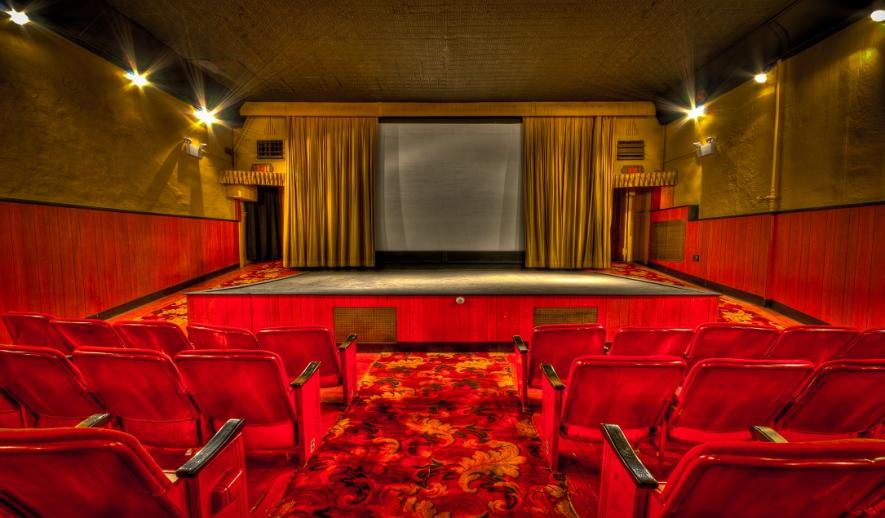 Hang around Mandi house long enough, as I have for the past month, and you will surely hear a multitude of opinions about Bharat Rang Mahotsav (BRM), the annual theatre festival of the National School of Drama. Opinions range from young actors seeking be part of productions that could make it to the annual showcase, to older directors who scoff at its very idea and accuse the festival of being a sell-out.
An elderly director was especially upset that this year's opening play went to Amol Palekar, the well-known actor. He felt the organisers are pandering to Bollywood. But wherever you are on the opinion spectrum, the BRM's ninety plays are still among the most important theatre productions, at least in the NCR. This year, I am watching as many as possible.
My week started on a high with Rajiv Krishnan's Mondays are Best for Flying Out of Windows. The axis of this experimental play turns on death, which it addresses through dance, music and—surprise!—puppetry. With its minimalistic stage set-up, the actors and their creative interaction with props lead the action. One scene has the audience in splits: two pairs of shoes are puppets portraying a rich upper-class woman and a slimy policeman. The woman complains that a homeless man—she finds him an eyesore—has occupied the lobby of her posh building.
After a hilarious interlude, the policeman simply kicks the homeless man off the building's roof. That is when the stark casualness of death enters the scene. Death arrives suddenly, it is random, it is uncertain and pathos-evoking. Somehow, it is even funny, and fits the play like a glove. Throughout the action, people continue falling off buildings for reasons knowable and unknowable: actors peer from lit frames (signifying windows) as they await "the man with eyes wide open and arms spread to hit the ground".
The actors interact with death in all its suicide/murder/science experiment permutations. Two middle-aged men talk over the old women who have been falling out of windows, apparently due to "excessive curiosity". The word they use to describe their fall: "phachaak!" is disturbingly casual. You are left wondering, anxiously contemplating why these women jumped—and why the male characters completely lack curiosity about the reasons why.
Musician Abhaydev Praful is on-stage through each act, breathing life into these tales of death. "Itti log ki ammaji…phachaak!" he croons to his cello, set to familiar jazz. Hilarious and deeply unsettling, the rhythm of the play falls in the final monologue. The actor seemed under-prepared for his rather difficult role; delivering a long speech while interacting with the audience.
For anyone desperately seeking experimental theatre, Rajiv Krishnan's work is to watch out for.
The High Quickly Tumbles to a Low
Taj Mahal ka Tender directed by Chittaranjan Tripathy delivers something irritatingly simple in a predictably comic package. It is the usual fare that is churned out in the name of Hindi theatre. Ajay Shukla wrote this script in 1993 as a straightforward slapstick that fires salvos at bureaucratic ineptitude and corruption. The plot is simple enough: the Mughal emperor, Shah Jahan, has decided to build the Taj Mahal in our times for which a contractor will be required...
The director sticks more or less to the premise framed in 1993. Yes, Aurangzeb has been reimagined as an angsty hipster who wears a beanie and shorts and lugs a guitar. Yes, there is a new subplot that narrates a forbidden romance and an honour killing, but the scenes revert far too readily to formula rather than inspiration.
Titbits from contemporary politics are sprinkled in half-heartedly, which turn the present day into a crutch at best. Especially hard to sit through is the scene where a corrupt local leader claims to head the Jamuna Bachao Andolan—"JBA"—who demands cash before allowing a Taj Mahal to be built on the banks of the Jamuna. JBA immediately calls to mind JNU, and then the character declares that his name is "Kanhaiya Kumar". At exeunt, this leader says he's headed to Shaheen Bagh with his banner. The audience was kind enough to laugh feebly. Most of us squirmed in our seats at the poorly-conceived imputations about spaces of resistance. The only thing worse was the loud pre-recorded background music, to which the actors lip-synced and clumsily gesticulated, bringing back memories of traumatic annual day plays from school. Two-and-a-half hours of clenched teeth later, happily, the ordeal was over.
Friday's change of pace
Contemporary dance performance, Conference of the Birds choreographed by Wendy Jehlen—deploys birds as a metaphor for migration. That's a topic the country is wrestling with and debates around citizenship and refugees and religious, cultural and economic discrimination are raging. The audience is primed for the theme, but it is the production, a feat in choreography and set design, that sets Jehlen's work apart.
The minimalist set comprises three perches for seven dancers [birds], one slightly more elaborate than the other two. The three screens making up the backdrop are as critical to the choreography as the dancers themselves.
An injured bird slowly flaps his wings; other birds flock to help it. In the backdrop, beautiful birds take flight. This harmony is violently shattered by a sequence of two birds being violently torn apart. The dancers form an insurmountable wall at stage centre, which a lone bird tries repeatedly to scale, getting pushed back brutally.
Where have we seen such scenes before? Are they our memories of the harrowing news of children in detention centres in the United States? Do they remind us of American President Donald Trump's threat-promise to build a wall along the border with Mexico? An algorithm slides down the screen, slowly morphing into barbed wire. What was an inkling in the minds of the viewers is confirmed...
As the sequences progress, the bird-dancers portray intimacy, separation, despair, love, loss and isolation. Peace and stability seem transient, as fleeting as such feelings are in the life of a migrant.
A word on the music: In a significant moment, the semblance of a melodic line turns into a robust industrial beat. The birds, shedding their unique characteristics, are suddenly forced to follow the rhythm of this beat. At the same time, giant cogs turn in the wheel depicted against the backdrop. The sharp critique of capitalism and its relationship with migration and labour in this sequence will not be missed.
With ease and grace, Jehlen conveys a range of difficult themes related to migration; from the law to suicide, labour and love through her bird-dancers. 'Conference of Birds' is an intense experience that offers not a moment of relief. There are virtually no cathartic spectacles to divert a viewer from the pathos of a migrant's life. This was a courageous choreograph—though I saw quite a few people walk out about forty minutes into the performance.
Onward and Upward: Another Week!
If you are overwhelmed by the long list of performances at BRM, here are three recommendations.
Djyrybyna, The Warrior Woman [in Russian]
February 12, 7:00 PM Kamani Auditorium Playwright: Prokopiy Yadrikhinsky-Bedjeele
Director: Matrena Kornilova Group: The Olonkho Theatre, Russia.
A Yakut tale about a warrior woman who crosses three worlds to bring back her man sounds promising. They had me at warrior woman.
Bhikhari Naama [in Hindi and Bhojpuri]February 14, 5:30 PM Shriram Center Playwright-director: Jainendra Dost Group: Bhikhari Thakur Repertory, Chhapra, Bihar
The life and work of Bhikhari Thakur, a playwright, lyricist, singer, actor, dancer, singer whom many of us are unfamiliar with, but should be.
Loose Woman [in English] February 15, 7 PM Kamani Auditorium Playwright-director: Maya Krishna Rao Group: Vismayah, Delhi.
Maya Krishna Rao, always brilliant in handling abstract and hard hitting non-linear narratives and performance styles, is not to be missed.
The author is a freelance journalist and activist. The views are personal.
Get the latest reports & analysis with people's perspective on Protests, movements & deep analytical videos, discussions of the current affairs in your Telegram app. Subscribe to NewsClick's Telegram channel & get Real-Time updates on stories, as they get published on our website.
Subscribe Newsclick On Telegram