Journalist Arrests: A Historical Punch to Help Troubled Press
Government believes social evils exist only if media reports on them.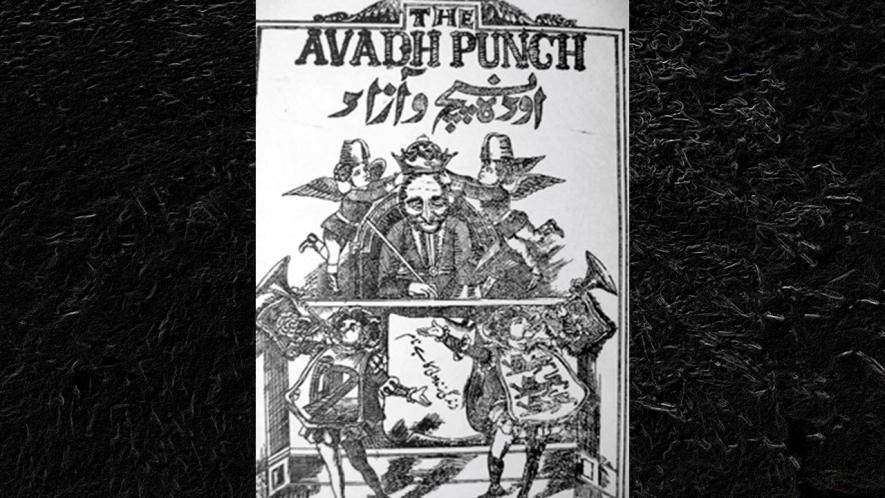 Last week in Mirzapur district of Uttar Pradesh, scribe Pawan Jaiswal was booked for criminal conspiracy by the state police. His 'crime' was to expose a roti-salt "meal" being served to roughly 100 schoolchildren. The man who informed Jaiswal about the children allegedly being served grossly improper nutrition as part of a government scheme was arrested by the district police. Now there is news of another five journalists reportedly being booked in Bijnor for 'spreading fake news'. Their report on an alleged case of caste discrimination against a Valmiki dalit family in a dalit-majority village in the district is the trigger.
In India's most populous state, Uttar Pradesh, poverty is endemic and reports of administrative failures and corruption are hardly rare. However, to arrest journalists for exposing these—howsoever shocking to the conscience they might be—makes one hark back to earlier times, even to the days of the British Raj, when satirical prose, poetry and cartoons flourished, in the 'Hindi heartland' as well.
Satire from 19-20th Century
One such satirical publication was the Avadh Punch, which came into being on January 16, 1877, twenty years after the British crown made India a part of its colonial empire and unleashed a cruel and exploitative reign. The Avadh Punch was circulated in the Awadh region, which covers most of present-day central Uttar Pradesh, regions surrounding it and parts of Nepal. The eminent historian, late Mushirul Hasan, has dedicated a large section of his fascinating book, Wit and Humour in Colonial North India, published by Niyogi Books, to Avadh Punch and to the scribe who launched it, Sajjad Husain.
Avadh Punch was obviously inspired by the contemporary satirical and influential British magazine, Punch; or, The London Charivari. But Fun, the more liberal contemporary of Punch, was closer to Avadh Punch in terms of its ideas. Sajjad Husain never pulled his punches when printing material, including the following extract from Fun:
"An Indian goes to the shop of an English cloth-merchant to buy four yards of flannel. When he reaches the shop he is requested by his chuprasi to leave his shoes and his walking stick at the door, and has to pay four annas as the wages of the porter who watches his shoes and stick... Mr Jones, the shopkeeper, gets him a chair, but he finds the chair too high for him and asks for a stool. A footstool is given him for which he has to pay four annas as hire. Mr Jones gives him an inventory or price-list [for the flannel] for which he has to pay two annas. He takes four yards... wrapped up in a piece of paper for which he has also to pay two annas."
Mushirul Hasan notes in his book, after extracting this part of Avadh Punch, that no satire can be great "unless the evils at which it is aimed are real and prevalent." The evil of economic impoverishment through exploitation of Indians is the evil "real and prevalent" that Husain's magazine sought to expose.
It can be argued that the journalists being arrested in Uttar Pradesh have done exactly what Husain sought to do nearly 180 years ago, which is to expose a prevailing evil. The only difference is that the journalists are not being satirical but reporting, as they say, based on facts that they verified.
To draw another parallel between the journalists in Uttar Pradesh and Avadh Punch, as Hasan notes in his book, it reported on loss of life from actual starvation. In one cartoon, the Indian budget is portrayed as a large pot full of grain. The 'Famine Fund'—the empire's idea of providing succour from its extractive economic policies—is shown as a powerful bird seated on it. And Sir John Eldon Gorst, the under-secretary of state for India from 1886 to 1891, is shown seated on a chair behind the bird. India is shown as a weak cow trying to eat out of the pot but unable to reach it on account of being tied to a wooden stake...
Therefore, it would seem that the Uttar Pradesh government believes that social evils do not exist in themselves but are being produced by the media, by publishing reports on them. This is why it is taking action against those who file the reports. Notably, Sajjad Hussain, who worked on Avadh Punch from 1877 to 1936, was not arrested or detained for his magazine. It dwindled out of circulation after he suffered two strokes in 1901 and 1904, after it witnessed a decline in standards and, in Mushirul Hasan's words, "stepped on other peoples toes" too often.
It is also true that the British rulers of India suppressed reportage on its misdeeds, atrocities, and governing tactics. That is when a group of poets, writers, activists and artistes came up with a novel idea to expose them through verse or subtle prose—their opposition took the form of Avadh Punch. Its prose relayed all the basic facts to readers and yet in a way as not to be easily caught out. Its contributors included the who's who of the literary world of the time, from Ratan Nath Dhar Sarshar to Akbar Allahabadi and many others.
Beyond the Heartland
Now that journalists and writers and authors and activists are facing the risk of getting hounded by the government for exposing stark ground realities, it is perhaps time for more platforms to come up so that the vital truth is not crushed. The literature of decades gone by are food for thought: where are the rebel poets whose verses dripped with intense passion and raw emotion, whose pens were dipped in blood and sweat?
Historical texts and literature on Kashmir carry verse after verse of poets who held reached out to the masses and thereby gained sway in the region. Were they still alive, would they not have cried out in verse again, asking where the over ten thousand missing men of the Valley are and narrating the stories of all the rest, who survive in agony and despair?
In recent years, very few non-Kashmiris have focused on the ongoing human tragedies in the Valley. In the 1950s, it was freedom-fighter Mridula Sarabhai, the paternal aunt of Mallika Sarabhai, who took up the cause of the democratic rights of the Kashmiris. In recent years, two prominent non-Kashmiri women, historian Uma Chakravarti and feminist-activist anthropologist, Angana Chatterji, have taken up the cause.
Chakravarti has been associated with the Association of Parents of Disappeared Persons or APDP to trace the missing men of the Valley; along with Parveena Ahangar and others who started the organisation.
US-based Chatterji's detailed study on Buried Evidence: Unknown, Unmarked, and Mass Graves, brought focus on the unmarked graves found in Kashmir for the first time. The unearthing happened in March 2008, and thereafter, Chatterji and her groups identified 2,700 such unknown, unmarked and mass graves that contained over 2,900 bodies in 55 villages in Bandipora, Baramulla, and Kupwara districts of Kashmir.
Chatterji had said in an interview, "If independent investigations are undertaken... it is reasonable to assume that the 8,000+ enforced disappearances since 1989 would correlate with the number of bodies in unknown, unmarked, and mass graves…."
Perhaps, not every evil can be aptly captured by satire—certainly not unexplained deaths and disappearances. Yet, journalists need new tools to inform citizens about both the everyday cruelties inflicted by the state and its worst crimes perpetrated in the name of security—from enforced disappearances to slowly letting children starve, all need new models for expression.
Get the latest reports & analysis with people's perspective on Protests, movements & deep analytical videos, discussions of the current affairs in your Telegram app. Subscribe to NewsClick's Telegram channel & get Real-Time updates on stories, as they get published on our website.
Subscribe Newsclick On Telegram