Have Religious Sentiments Become Fragile or is There More to it?
Actor Aamir Khan's upcoming film, Laal Singh Chaddha, is the latest to be targeted by a section who had started a social media campaign calling for its boycott,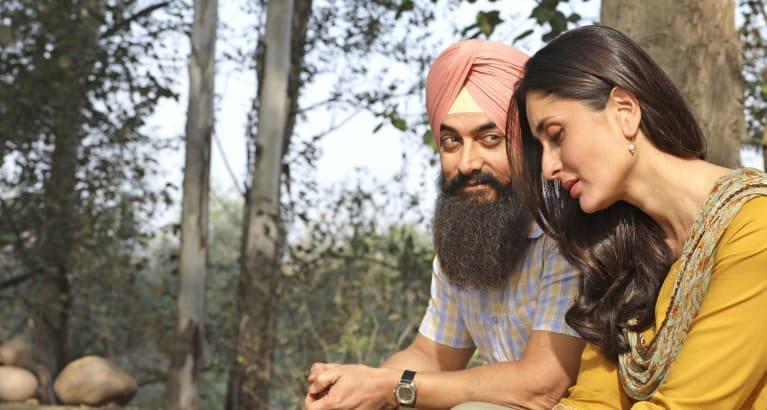 Representational use only.Image Courtesy: Twitter/@SumitkadeI
Have religious sentiments of people in this country become too weak and are getting hurt by each small or big thing? Or have we now started looking at an artiste only from the prism of his/her religion?
Actor Aamir Khan's upcoming film, Laal Singh Chaddha, is the latest to be targeted by some people who have started a social media campaign, calling for its boycott, with hashtags like #boycottlaalsinghchaddha or #boycottaamirkhan.
All this because way back in 2015, the actor had in an interview expressed his then wife, Kiran Rao's apprehensions over rising religious polarisation in the country. This had snowballed into an orchestrated controversy that led to the actor even being dropped from a few advertisements as brand ambassador. Even his films were not allowed to be screened in some cities by Hindutva outfits.
This time round, to save his film from being targeted again, Aamir Khan started with playing safe. According to a report in Scroll.in, he said: "I really love India...That's how I am," , adding that "It is rather unfortunate if some people feel that way. I want to assure everyone that it's not the case so please don't boycott my films, please watch my films."
The popular actor, who has a large fan following, got a lot of support from people who stepped in to defend him on social media.
This is not the first time an artiste or a film is being opposed by a section in our country.
Sentiments are a subjective matter. So, who decides when and whose sentiments are hurt? Or, is this another way to fan communalism and hide behind "hurt religious sentiments"? The country has seen how a 'palace of hate' has been built in the country in the past few years.
In 2015, famous Pakistani ghazal singer Ghulam Ali had to cancel his concert due to the protests by Shiv Sena in Mumbai.
In 2017, Kailash Vijayvargiya, a ruling Bharatiya Janata Party (BJP) leader from Madhya Pradesh and the party's national general Secretary, had appealed to people to oppose actor Shahrukh Khan and not watch his film, Raees.
In 2018, due to the opposition by Bharatiya Janata Yuva Morcha, BJP's youth wing, and some other Right-wing organisations, did not allow acclaimed actor Naseeruddin Shah to inaugurate the Ajmer Literature Festival.
Recently, International Booker Prize winner Geetanjali Shree had to face some similar opposition in a literary event in BJP-ruled Uttar Pradesh. A complaint was filed against her and the organisers, alleging certain "objectionable" comments, after which the writer pulled out of the programme.
Recently, a nude picture of actor Ranveer Singh also hurt 'some' people's sentiments.
Over the years and across the world, when we talk about art, we see an artiste as an artiste/creator, irrespective of his/her religion, caste, language, gender, class or region.
But in the present times, in India, an artiste's religious beliefs are being targeted by a section of people under the pretext of 'hurt sentiments'.
And in this game of 'hurt sentiments', the ruling BJP and its leaders are adopting double standards. For example, a recent film, The Kashmir Files, which depicted hatred toward people of a particular community and was used by Right-wingers to fan communal tension, was promoted by both Prime Minister Narendra Modi and Home Minister Amit Shah. The film was even made tax free in many BJP-ruled states.
The Home Minister urged people to watch the film to see how atrocities and terror gripped the Kashmir Valley "during Congress rule, even though the film actually depicts events that began when a BJP-led government was in power at the Centre.
According to an NDTV report, endorsing the film, the Prime Minister said such films "reveal the truth" and
Claimed there was a "conspiracy" to discredit it. Speaking at the BJP parliamentary party meeting in Delhi, Modi also took a swipe at critics of the film, saying: "The entire jamaat (gang) that raised the flag of freedom of expression has been furious for 5-6 days. Instead of reviewing the film on the basis of facts and art, there's a conspiracy to discredit it".
While it has become a trend these days for "religious sentiments to be hurt" with a view to either harassing a film or actor and polarising the country, a new phenomenon is politicians promoting certain films and actors hosting "non-political" interviews of politicians.
Incidentally, 'hurt sentiments' is not just one-sided. Recently, singer Farmani Naaz faced a lot of criticism from a Muslim cleric, who alleged that her work was 'anti-Islamic', saying that "singing and dancing is prohibited in Islam", according to a report in Firstpost.
"This is forbidden in Islam. Muslims should refrain from anything that is forbidden. The song sung by the woman (Farmani Naaz) is not permissible, it is forbidden. She should refrain from it," the cleric said.
In 2017, there was a fatwa against Assamese singer Nahid Afrin and in 2005 Indian tennis champion Sania Mirza also faced issues over her sports attire.
All these incidents show how a section of the people has started looking at art and artistes from the prism of religion, thereby adding more fuel to the fire og communal polarisation in the country.
Every day, we hear of incidents of violence against a particular community, the saffronisation of education, the sealing of a school in Kanpur for holding multi-religious prayers, including an Islamic one, cow vigilantes attacking people among other such violence.
According to a Reuter's report, 28 Indians -- 24 of them Muslims - have been killed and 124 injured since 2010 in cow-related violence.
In such a communally polarised scenario, are calls for boycott of films, books, actors, artistes etc., just a matter of "hurt sentiments" or is there a sinister design behind all this?
Get the latest reports & analysis with people's perspective on Protests, movements & deep analytical videos, discussions of the current affairs in your Telegram app. Subscribe to NewsClick's Telegram channel & get Real-Time updates on stories, as they get published on our website.
Subscribe Newsclick On Telegram