'This is India, not Hindia', DMK's Stalin Hits Back at Amit Shah on 'One Nation, One Language'
On Hindi Diwas, the Home Minister's tweets on 'one language, one country' created a political storm, with Opposition parties and citizens reminding the BJP leader of India's diversity and Article 29 of the Constitution.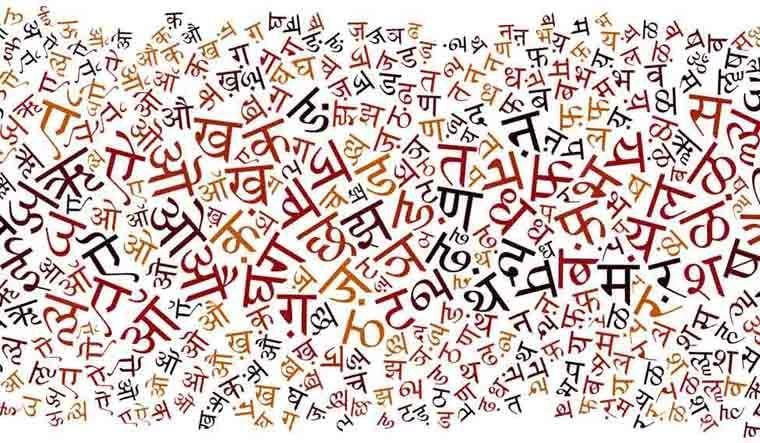 New Delhi: Union Home Minister and Bharatiya Janata Party (BJP) leader Amit Shah's tweets on 'Hindi Diwas' on Saturday, pitching for 'One Nation, One Language' and saying that it was Hindi which was spoken the most and could unite the country, drew a storm of protest from Opposition parties, such as DMK, TMC, JD (S) among others as well as several citizens across the country who took to social media to air their views.
"Today, if there is one language that has the ability to string the nation together in unity, it is the Hindi language which is the most widely-spoken and understood language in India," Shah tweeted, stirring widespread protest on social media.
Leading the attack on Shah was DMK leader MK Stalin in Tamil Nadu, who reminded the BJP leader in a tweet: "This is India, not Hindia", and warned of "another language protest" if Hindi was imposed as a common language across the country,
Seeking a clarification from Prime Minister Narendra Modi on Shah's tweets, the Dravida Munnetra Kazhagam (DMK) leader told News18 that Modi should clear his stance on a 'single common language' in the country.
"We have been continuously waging protest against the imposition of Hindi," Stalin said, according to ANI. "Today's remarks made by Amit Shah gave us a jolt. It will affect the unity of the country. We demand that he takes his statement back."
Marumalarchi Dravida Munnetra Kazhagam (MDMK) chief Vaiko said that India will be "Balkanised" if Hindi is imposed on everyone. "We will only have a 'Hindi India'," he told News18.
Speaking to a TV channel, Congress leader Brijesh Kalappa termed the "one language, one nation" policy as "deeply troubling", adding that "We are not a unity system, we are a federal system…This is not acceptable."
In Kolkata, West Bengal Chief Minister Mamata Banerjee said people should respect all languages and cultures equally but not at the cost of their mother tongues.
Tweeting after Shah pitched for a common language for the country, Banerjee, while greeting people on the occasion of Hindi Diwas, tweeted, "My best wishes to all on #HindiDiwas. We should respect all languages and cultures equally. We may learn many languages but we should never forget our mother-language."
CPI(M) politburo member and former MP, Mohd Salim, also criticised Shah's statement while jogging his memory on a Gujarat high court order in 2012 that had declared Hindi as a 'foreign language'.
"Amit Shah says Hindi is a 'RajBhasha' which unifies Indians. Why did former Gujarat CM Narendra Modi & HM Amit Shah not protest against the Gujarat HC order which labelled Hindi as a foreign language?" he tweeted.
The CPI(M) Liberation tweeted: "Hindi is not the language of India. All of India's many languages are equally "national". India should be known by its linguistic diversity @AmitShah, not by a single language imposed above the rest."
Tearing into Shah's statement, the All India Majlis-e-Ittehadul Muslimeen MP Asaduddin Owaisi reminded the Home Minister about Article 29 of the Constitution, saying that "Hindi isn't every Indian's 'mother tongue'." In a tweet, he said: "Could you try appreciating the diversity & beauty of the many mother tongues that dot this land? Article 29 gives every Indian the right to a distinct language, script & culture. India's much bigger than Hindi, Hindu, Hindutva."
In Karnataka, Janata Dal- Secular chief and former chief minister HD Kumaraswamy joined the attack against the Centre's bid to "impose" Hinid, saying that "across the country, Hindi Diwas is being celebrated. When will PM Modi celebrate Kannada Diwas, which is also an official language according to the Constitution."
Meanwhile, netizens also took umbrage to the Home Minister's statement, with #StopHindiImposition trending on Twitter.
"Amit Shah, my mother tongue is Kannada. I am conversant in Hindi, Urdu, Tamil, Telugu & Malayalam as well. I love and respect all our languages, especially Hindi. But India is not a Hindi speaking nation. There is no 'One Language' & there will never be ", wrote Srivatsa, a Congress person.
Reacting to BJP's push for a 'single' language Prem Panicker tweeted: "So, now we have a new diversion, served up by Mr Shah: Hindi!! This will keep politicians, debate anchors and participants…..occupied for the next three days. Meanwhile, guess what said folks won't be thinking/talking about, cos of this din?", possibly hinting at the poor state of the economy.
Senior advocate Sanjay Hegde tweeted: "Reading of Constituent Assembly Debates on language, will tell you how divisive an issue it was. Lal Bahadur Shastri learnt it the hard way in 1965. Sri Lanka almost broke up over Sinhala imposition on Tamils. Pakistan broke up over Urdu on Bengalis."
Journalist Radhakrishnan RK tweeted: "Hi Hindia, I'm from Madras and I speak Madrasi."
Get the latest reports & analysis with people's perspective on Protests, movements & deep analytical videos, discussions of the current affairs in your Telegram app. Subscribe to NewsClick's Telegram channel & get Real-Time updates on stories, as they get published on our website.
Subscribe Newsclick On Telegram