Land Grab, Political Disempowerment Are Twin Pillars of J&K Changes
This is sought to be done through repressive clampdown, cloaked in rhetoric of 'development'.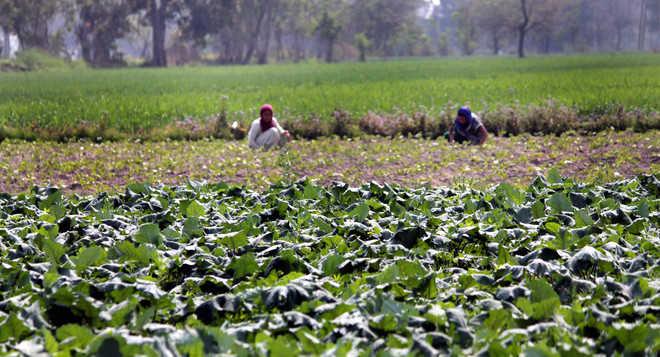 Representational image. | Image Courtesy: JammuViraasat
Buried deep within the new law that divided Jammu and Kashmir into two Union Territories, lie provisions that reveal the real intent of the Bharatiya Janata Party-led central government. These changes, affecting political power on the one hand, and land rights on the other, are being perceived by people in all regions of J&K as a mortal blow and a gross act of deliberate humiliation. It is this that is causing simmering anger in region, which is likely to burst out as the initial shock wears away and the clampdown eases. What are these changes?
Land Related Amendments
Section 95 of the new J&K Reorganisation Act lays out what will happen to state laws and application of Central laws. The Fifth Schedule of the Act has the details: 106 Central laws will get extended to the two new Union Territories. Out of the total 330 State laws and Governor's Acts, 164 will continue to operate, 166 will be repealed and – seven will be amended.
Of these seven, one relates to reservation for economically weaker sections and six relate to land titles and transfer. Have a look at the land related laws that stand amended in the Table below. All of them have one clear objective – to do away with exclusive ownership rights by Permanent Residents (as defined by the J&K Constitution) which were earlier known as State Subjects (since 1927) before J&K merged with India. Amending these laws forms a core concern of the RSS/BJP that has been given a pseudo-nationalist colour by portraying the provisions as anti-national.  
State
Law
Omitted
What is omitted provision(s) about
The Transfer of Property Act, 1977 (1920)
Section139 and Section140    
Existing Regulation, Hidayat, Resolution, Ailan, Rule or valid custom cannot be changed.
Exemptions for transfers to financial entities, PSUs, Vaishno Devi, etc. provided any suit does not lead to transfer to non-Permanent Resident.
The Jammu and Kashmir Alienation of Land Act, 1995
(1938)
Sec. 4 and Sec. 4-A

Land cannot be transferred to non-State Subject

''State Subject'' as per Judicial Department Notification No. 1-L/84, dated 20th April, 1927.

The Jammu and Kashmir Big Landed Estates Abolition
Act, 2007 (1950)
Sec. 20-A
Land cannot be transferred to non-State Subject except four kanals required for residential purposes in the immediate vicinity of a town or a village, or in areas which are being or are likely to be developed as health resorts or trade or commercial centres
The Jammu and Kashmir Land Grants Act, 1960
A. Provisos to sub-section 1 of
section 4
B. Clause (i) of sub-section 2 of
section 4
Government can lease out two kanals
land for building purposes but not to non-State Subjects and such lease will
get terminated if non-permanent
resident of the state is introduced as a promoter or a member of such
society.
The Jammu and Kashmir Agrarian Reforms Act, 1976
Sec. 17
No land or dwelling house or structure
shall be transferred under any law or authority to non-permanent resident of
the State.
The Jammu and Kashmir Cooperative Societies Act,
1989
Sub-Clause (ii) of clause (a) of
sub-section (1) of Section 17
No person shall be admitted as
member of Co-operative Society except a permanent resident as defined in
section 6 of the Constitution of Jammu and Kashmir
Note that for transfer of land to a non-State Subject (as in Section 20A of Big Landed Estates Abolition Act) or leasing out by the state government (as in Land Grants Act) limits on the area of such land were in place.
Why did the Narendra Modi government need to amend these laws even though the abrogation of Article 370 had led to the end of Article 35A which gave the power of defining Permanent Residents to the State Legislature for the purpose of assuring land titles, government jobs, etc. to them? Because otherwise, these state laws would have continued to exist and effectively blocked alienation of land from J&K residents.
Land Reforms Under Threat
It should be remembered that the laws relating to State Subjects and their exclusive rights originated during the rule of the Dogra monarchy and had been brought in to prevent takeover by Punjabis and other settlers at that time. However, J&K state under Sheikh Abdullah's stewardship since 1947, brought in sweeping land reforms that were contained in many of these laws that are now amended, as well as others. These reforms broke the back of the brutal feudal exploitation exercised by the big landholders, most of whom were Kashmiri Pandits and Dogras.
The Big Landed Estate Abolition Act of 1950 had laid down that nobody could own more than 22.75 acres, not including orchards and fodder resources. By the late 1950s, in all 9,000 landowners were expropriated of their surplus land, amounting to about 450,000 acres, out of which ownership rights of around 230,000 acres were transferred to the tillers. The big difference from zamindari abolition laws elsewhere in India was that no compensation was paid to the landlords. Also, while litigation embroiled zamindari abolition in other parts of the country, due to special status of J&K this law could not be challenged.
In effect, the Permanent (state) Resident rights dovetailed with this massive land reforms because they discouraged bigger players from outside to take over land from the landlords. Many provisions, as mentioned earlier, prohibited transfer of land to persons belonging to non-agricultural classes. Absentee landlords – and J&K had many – were also knocked out.
So, what has been done now is that a wedge has been driven into the fortress of redistributed land in J&K. Corporate players can – theoretically at least – now buy up land from peasants, or from the government which has in its control vast land resources. This will not only shake the foundation of the state's economy, but is giving rise to very genuine anger amongst common J&K people (both Hindus and Muslims, in both Jammu and Kashmir) that their one source of livelihood is now up for grabs.
Political Disempowerment
Hand in hand with this key change in land laws, goes the other aspect – of political disenfranchisement that comes with J&K's demotion to Union territory status from a full-fledged state. Although the Act promises that the Union Territory of J&K will have a Legislative Assembly, but this will have its powers considerably restricted. The Assembly will not have control of two subjects that are in the State List of the Constitution – Public Order and Police. So, security will be directly controlled by the central government. The Territory will have as its supremo, a Lt. Governor, appointed by the central government. He or she will have over-riding powers over the Legislative Assembly. Also, fresh delimitation of Assembly seats has been built into the Act and there are fears that demographic gerrymandering will take place to ensure that the communal divide fostered by BJP (especially in recent years) will denigrate the position of the Muslim community in the state.
All this put together means that whenever elections are held and a new dispensation put in place, the political power of the residents of Kashmir will be vastly reduced. As far as Ladakh is concerned, its people have been completely disenfranchised because they don't even have elected representative now.
With the current clampdown likely to continue and with protests against the changes likely to grow in the coming weeks, the possibility of elections is dim. In any case, delimitation itself will consume a few months at least.
Meanwhile, the land grab can begin.
Get the latest reports & analysis with people's perspective on Protests, movements & deep analytical videos, discussions of the current affairs in your Telegram app. Subscribe to NewsClick's Telegram channel & get Real-Time updates on stories, as they get published on our website.
Subscribe Newsclick On Telegram