Jharkhand: As Pathalgadi Movement Resurfaces Families of Those Arrested Continue Fighting for Release
Jharkhand CM Hemant Soren had used the movement as a major poll plank and had announced that all cases related to the movement had been withdrawn. However, an RTI had said that 60% of the cases had not been withdrawn.
The Pathalgadi movement – erecting stone plaques outside village hamlets and on tombs of the tribal community members – is resurfacing in Jharkhand. In February, about 50 protesters attempted to install a plaque in the premises of the Jharkhand High Court. More recently, the Adivasis also attempted to install plaques on a plot of land given to spiritual leader Sri Sri Ravishankar in Ranchi.
As the Adivasi community aims to revive a movement about the fight for their land and resources, those previously languishing in jail in connection with prior continue to suffer as families struggle to afford legal help.
During the Pathalgadi movement of 2017-18 several thousand villagers carrying traditional bows and arrows gathered around the stone plaques in the areas bordering their villages. The plaques contain inscriptions which mark out their area and pay respect to their ancestors. This was followed by a brutal crackdown by the then BJP-led state government headed by Raghubar Das. Cases of sedition were slapped on the villagers.
There have been 30 FIRs in the Pathalgadi cases so far, the maximum cases (23) from Khunti district. The district committee consisting of the deputy commissioner, superintendent of police and public prosecutor have announced the withdrawal of only 60 per cent of the total cases.
Speaking to Newsclick, Ba Singh Hessa, a member of the Jharkhand Janadhikar Mahasabha, said: "While the government has been claiming that the cases will be withdrawn it is mere rhetoric; it is not something that has materialised in action. I have been following specific cases. Despite the announcement of a withdrawal back in 2019, bail has not been given. These are extremely marginalised tribal families who are spending every last penny and piece of land they have to get their family members out of jail."
The movement is grounded in the tribal custom of erecting stone plaques. Jharkhand has 32 tribal communities and in 2017-18 the movement was widespread across the state as the communities gathered with bows and arrows to assert their rights and continue the ongoing struggle to protect their jal, jungle, zameen (land, forests and water). The state had witnessed violent crackdowns on the protesters with the BJP government slapping as many as 10,000 cases on the tribal protesters. Data cited by Article 14 also suggests that in recent times the movement witnessed one of the highest number of sedition cases being filed.
'Have Sold off Everything'
For tribal families, which remain particularly marginalised, the state crackdown meant that several male members, often the breadwinners for the entire family, were incarcerated. It created more hurdles for the women to fight for justice and seek legal help but also to navigate managing resources and families.
Ludu Nag, whose husband Neta has been languishing in Dumka jail, has been able to see him only once in the past four years following his arrest in 2018. She said: "I have paid the lawyer over a lakh rupees in fees. This was after I managed to sell literally everything we own; land, the cattle, everything is lost. We used to sell wood earlier but now I will have to sell my two oxen to survive."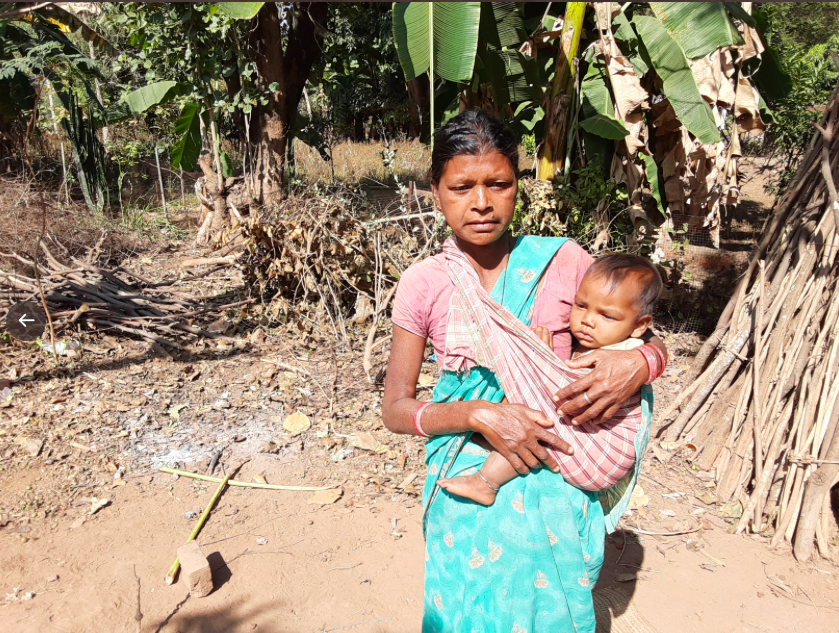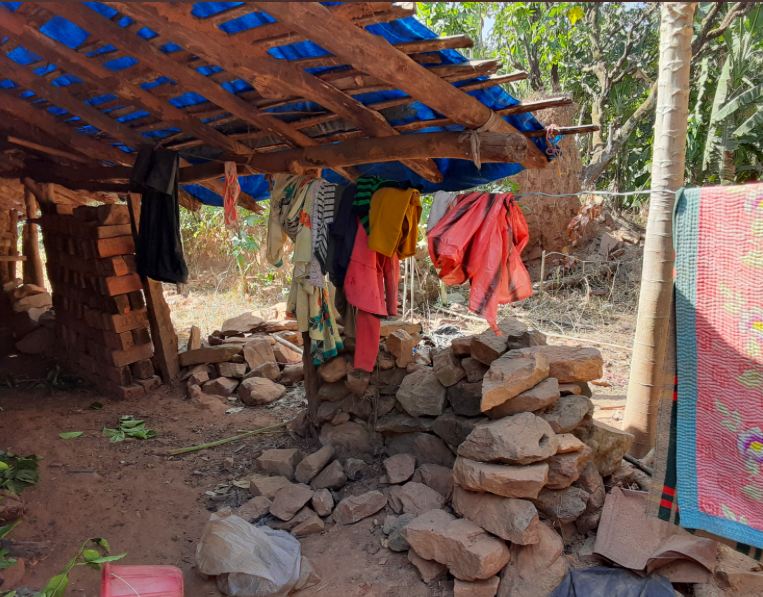 Speaking to Newsclick, Namlan Teru, whose brother Junas has been languishing in a jail in Ranchi since 2018, said that the family had resorted to selling agricultural produce and "we do not have any resources left any longer; we are having to sell of all we have, everything. Moreover, my brother has been wrongfully incarcerated. We know he wasn't even present at the site. The government is committing excesses as we struggle to get any justice or any help. He's in a jail in Ranchi and we have to sell off things to even visit him. There are currently eight members in my family and Junas was an earning member. We are struggling to survive."
The withdrawal of all cases related to the movement, which were slapped by the BJP government, was a major poll plank for Hemant Soren, the current Jharkhand Chief Minister. Soren has been seeking tribal support as he advocates for the implementation for the Sarna Code stating that tribals are not Hindus, thereby demanding a separate religious column for the Adivasi community. However, despite making the announcement in 2019, the cases are still ongoing.
Elina Horo of the Adivasi women's network added that the government, in its first cabinet meeting, had discussed the withdrawal of cases but went ahead and made a "sweeping announcement; 60% of the cases have not been withdrawn. That is what we found through an RTI. We had hope and prior to the elections the JMM (Jharkhand Mukti Morcha) had also supported these demands and in fact brought this onto the agenda. However, over a year has passed but nothing has changed on the ground. Moreover, victims of the violence and repression of security forces are yet to get justice. One example is that of Asrita Mundu, who gave birth to a physically-disabled daughter after being beaten by security forces and is yet to be given any compensation."
Get the latest reports & analysis with people's perspective on Protests, movements & deep analytical videos, discussions of the current affairs in your Telegram app. Subscribe to NewsClick's Telegram channel & get Real-Time updates on stories, as they get published on our website.
Subscribe Newsclick On Telegram