Kashmir Nurtures Jobless Brigade
Valley residents pay the price for the government's 'victory' in Kashmir.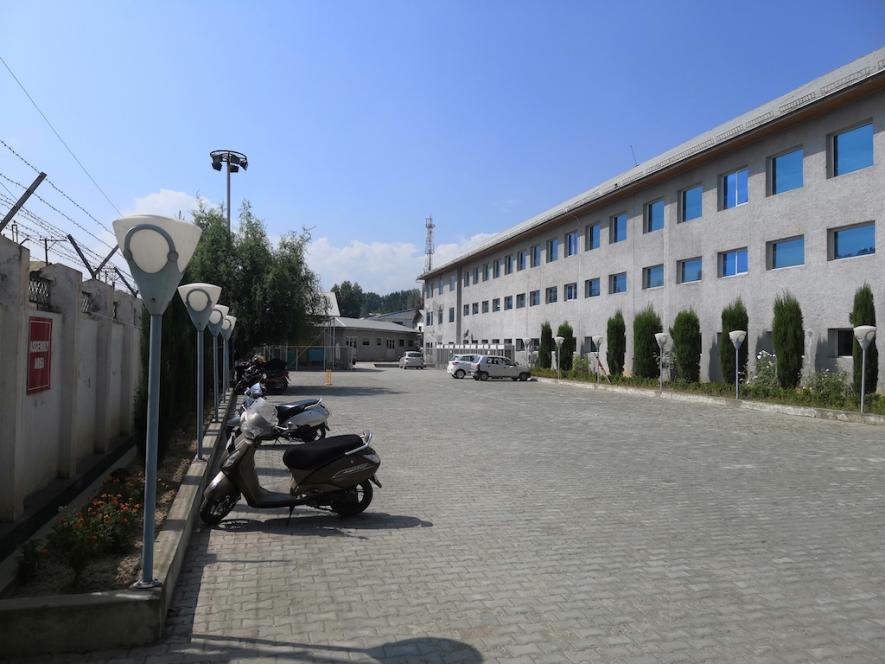 Shayan Nabi, who describes himself as a "freelance digital marketer" in Srinagar, announced on Twitter on the night of October 10, that he is shutting down his company because of the internet shutdown in Kashmir since August 5. "It's been more than two months now and I can't bear any more losses. Thank you, dear India," he wrote. His tweet got hundreds of responses, most of them sympathetic to the plight of ordinary Kashmiri people and those being run out of business by the clampdown on communications in the Valley. 
The Central government has made tall claims of creating more jobs in Jammu and Kashmir (J&K) after unilaterally revoking the state's special status and abrogating Article 35A of the Constitution, which protected resident's rights to buy and sell land. Yet, the outcome of the revocation has only been a social, political and economic crisis. 
Employees of all sectors from tourism to the much-vaunted Information Technology (IT) sector are on the brink of losing their jobs. Private firms engaged in various trades are especially in the doldrums as they face the worst of the forced state-backed lockdown. 
NOT ALLOWED TO MARK ATTENDANCE
Employees of Kashmir Valley's biggest Maruti car showroom, Jamkash Vehicaleads Kashmir, are on the brink of losing work. Around 1,450 people work at Jamkash's six units across Valley. After the lockdown they have done no business. "The company has not allowed us to mark ourselves as present at work ever since the lockdown. They are afraid that if we show attendance then they will have to provide us salaries as well. We have not been paid since August," says a team manager at Jamkash who seeks anonymity. 
There are chances that everybody will be laid off at Jamkash unless the situation improves quickly. "We fear layoffs, but how can we survive without selling cars. But there are no buyers. The government has promised citizens in India the moon but in all truth, we are unable to even feed our children properly," he says.
IT SECTOR
Scores of employees of the budding information technology (IT) sector in Kashmir are being axed. They have suddenly run out of money to run home and hearth. "We were paid for August but not September and we have been told that there may be layoffs if the situation does not improve," says Amir Shafi Sheikh, who works as a software developer at an IT firm located in the STPI or Software Technology Parks of India, at Rangreth, an industrial hub in Budgam, Srinagar. 
STPIs were started by the Indian government in 1991 to promote software and services exports. The present government has made STPI the nodal body to oversee the establishment of BPOs (business process outsourcing) under the Digital India scheme. Tech and software units located in STPIs get tax breaks and other benefits if they are completely export oriented.
"But we have been doing nothing for the past two months because of the communication blockade. We will lose our jobs if the internet is not restored immediately," says Sheikh. None of the firms are able to contact customers, thus their sources of revenue have dried up. "Over 100 employees are on the brink of unemployment," Amir says.
The IT firm, AEGIS, was in the news in August when the Srinagar authorities promised to come to its rescue. AEGIS had lost its Vodafone business and the government promised to get it work from government enterprises and other private firms. Employees who were told they would be laid off were also promised three month's pay. 
Today, these 150-odd employees are still unsure if they will have jobs, even two months later, in November. "The Deputy Commissioner of Srinagar, [Iqbal Choudhary] has assured us salaries for at least three months and business to AEGIS. We hope it keeps its promise but as of now we became jobless due to the abrogation of our homeland's special status," Sheikh says.
AEGIS customer care executive, Younis Tariq, who has been associated with the company for five years, says, "The 150 employees who have been thrown out were mostly women. We were all simply told not to return to the office after Vodafone suspended its operations in Kashmir." According to Tariq, Vodafone said they can relocate to Bhopal, but their "tiny salary of Rs 13,000" each did not permit moving house. "How would we survive on such low pay in another state?" Younis says.
TOURISM
There are around 1,200 houseboats on the Dal and Nigeen lakes and each has two employees. "All of us were thrown out by the houseboat owners following the evictions of tourists by the [Prime Minister Narendra] Modi government," says Aijaz Ahmed Bhat, who works at Fairy Land houseboat. His salary was a meager Rs 5,000. "Where in the world have you seen a government that deliberately takes tourists out? This is no less than hooliganism," Aijaz says. Over 2,400 houseboat workers are jobless now.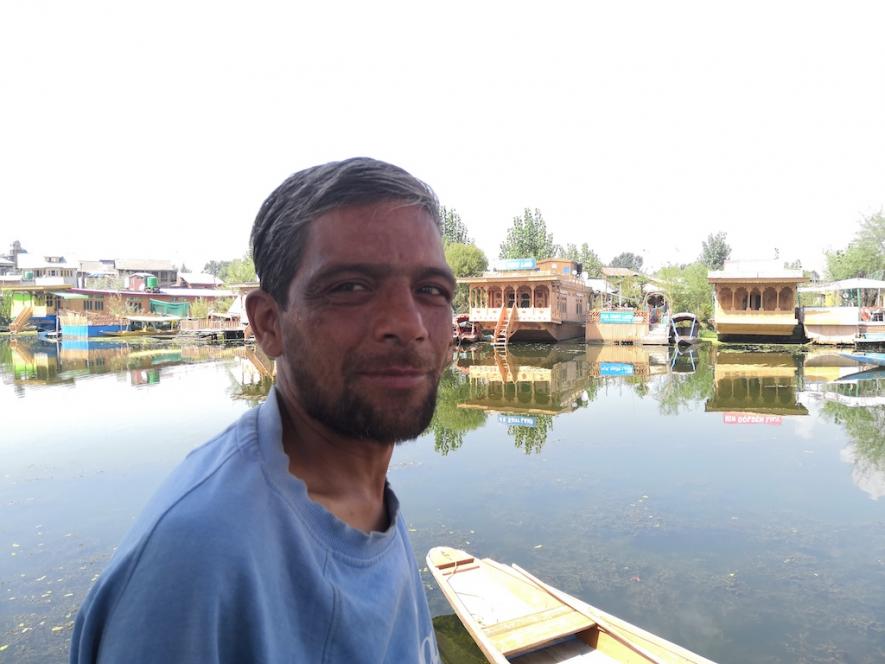 Aijaz Ahmed Bhat employee of Fairy Land Houseboat.
THE MEDIA
Journalism jobs are also in peril in J&K. Local media organisations have either not cleared salaries for August or paid 20-30% less. Some have asked staff to not come to work until "further orders". This is despite local newspapers receiving huge government and private advertisements. "I was told not to attend the office due to the ongoing crisis. They said I can return once the situation is normal again, but I doubt it. In the garb of the crisis, they have shut us out of the office," says Rabiya, who covers environment and culture for Rising Kashmir. 
Online news outfits face dire constraints due to the communication clampdown. Some have not published since August 5, and they have lost advertisers. "Advertisers have told us that they cannot help us this time," says the managing editor of a leading portal, who sought anonymity. His organisation cleared salaries for August but has now told staffers that there will be no payment in October. "If the situation remains the same, we may have to lay off staff," he says.
Daanish Bin Nabi is a journalist based in Srinagar. Views are personal. 
Get the latest reports & analysis with people's perspective on Protests, movements & deep analytical videos, discussions of the current affairs in your Telegram app. Subscribe to NewsClick's Telegram channel & get Real-Time updates on stories, as they get published on our website.
Subscribe Newsclick On Telegram