Does a Mental Health Pandemic Loom Beyond Covid-19?
The public was never reassured that the Covid-19 fatality rate is just about 1%. They're anxious of losing their lives now—aside from their jobs.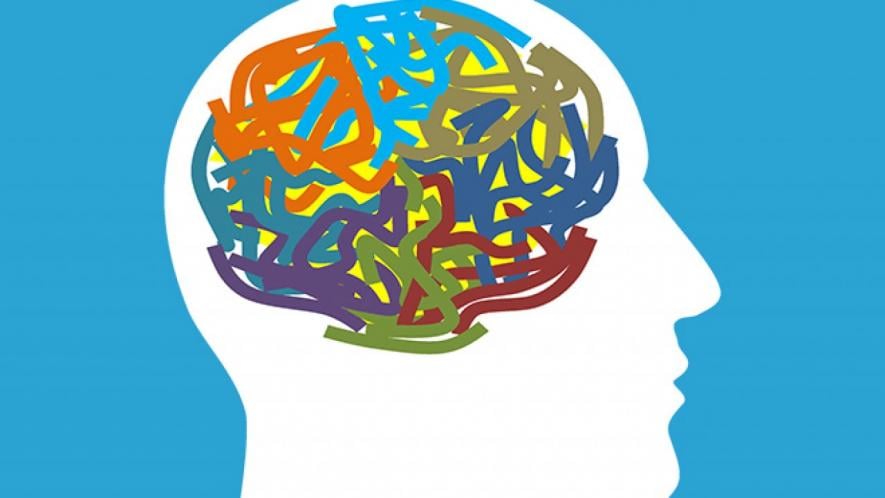 Agitation. Stress. Fear. Helplessness. Insecurity. These are some of the dominant emotions faced by 1.3 billion Indians ever since the Modi government announced by far the harshest lockdown in the world, bringing to a halt all means of public transportation and also imposed a curfew under Section 144 of the Criminal Procedure Code in public places.
For a vast majority it was as though the world as they had known it had collapsed. A large swathe of the population lost its livelihoods. The elderly living in isolation in their homes lost their support systems in the form of their neighbourhood doctor and domestic helps. For students, the inability to appear in exams has created additional stress. For young children who simply want to go and play outdoors, the entire experience has been frustrating.
"The lockdown has created a sense of helplessness and insecurity amongst all classes of people, from migrant workers to the urban poor and the middle class," says clinical psychologist Dr Pulkit Sharma. "The WHO describes the post-corona world as 'a new normal', but for the large majority it's a new abnormal," he says.
Sharma lives in Puducherry, but earlier practised out of Delhi. Many of his patients from north India still consult with him long distance. One such patient is a man in his mid-thirties who lives in Srinagar and worked in its hotel industry. Now, Kashmir had been under lockdown for eighteen months, and this man had hoped it would lift in summer of 2020, bringing to the Valley a surge of tourists. "But coronavirus dashed his hopes, as it did of thousands of other Kashmiris. He lost his job and broke down during a counselling session, declaring he could no longer pay his monthly EMIs," Sharma says.
The trouble began with how the lockdown was imposed in the first place. People rejoiced when a one-day lockdown was announced, Sharma says, but when it became a three-week affair, people became extremely agitated. The extension of this lockdown worsened their fears and agitation. "Many people describe it as being akin to a concentration camp. Government functionaries have hardly reached out to the common man," Sharma says.
The lockdown is fuelling apprehensions and fears since most hospitals are closed for non-Covid patients. People are scared about what will happen to them if someone falls sick. Stories circulating on social media of the seriously ill not being attended to at hospitals are adding to their worries. "As more and more doctors and healthcare workers contract Covid-19, this fear syndrome is getting aggravated," says Dr Mausumi Sinha, a psychiatrist with VIMHAMS. 
Patients under Sinha's care have confided to her their fears of going to a hospital, where they will be infected by Covid-19. "Those with chronic conditions feel anxious about being denied access to health facilities in case of a medical emergency," Sinha says.
But an even deeper anxiety is plaguing people: it is of being unable to estimate the duration of the lockdown. "The lockdown may be partially lifted on 3 May, but no one knows how that will really work out. There is tremendous insecurity about whether, if the present economic meltdown continues, people will be able to hold on to their jobs. Anxiety has given way to depression," she says. 
As a result, there is strain and accelerating tension levels within families. Without domestic help, a section of women are under new mental and physical strains, and they have started complaining that the male family members are not helping them with house work. Just as suddenly, the lockdown has deprived family members of their pre-Covid levels of privacy. Adolescents are complaining about feeling hemmed in while marital conflicts are also on an upswing.
Sinha says, "People are hoping for an end to social isolation. The question my patients ask most frequently is, 'doctor, am I going to die of coronavirus?'"
This heightened fear of death is plaguing all sections of society. Surely the government could have improved its communication strategy and told the general public that the actual fatality rate due to Covid-19 is just 1%, far lower than the deaths due to tuberculosis, heart attack and diabetes. India now has just over 33,000 Covid-19  patients and just over 1,000 have died, but such is the scare that clinical psychologist Dr Aruna Broota has patients ringing her up with complaints such as this one: "Doctor, my heart is beating very rapidly. I am feeling breathless. I will collapse any minute."
Considering the fear this disease is evoking, it is no wonder that around ten people have reportedly committed suicide right after the Covid-19 crisis emerged. One man jumped off the fifth floor of the Safdarjung Hospital in Delhi simply because he feared he was infected by the virus. His result, which came out after his death, showed he was not infected.
"Feelings of extreme helplessness," as Dr Pulkit Sharma warns, "can be directly correlated to suicidal feelings as well."
Dr Broota has also been urging her patients no not allow themselves to go to pieces out of fear: "I tell them, do you think I am not scared especially when I watch TV…" Yet, she believes people are unable to come to terms with the nuances of the disease. "They do not understand its medical severity and wish to meet me in person. They worry most about their financial liabilities," she says. To such patients, there's only one choice: to face the medical isolation of an ICU in a hospital or a physical isolation within their home. 
Fears about managing their finances, however, are topmost on people's minds. Rita Duggal, in her late twenties, working in a leading travel agency has been laid off. She recently broke off with her partner too, and these have precipitated a mental health crisis for her. Sunita Chopra, 42, lost her job as a manager at a high-end store due to the lockdown. "I had turned suicidal when I learnt I had lost my job. My mother, who lives in Meerut, suggested I seek professional help," says Chopra. She sought a counsellor's assistance, which she has been following regularly. 
The World Health Organisation's statistics show that over 90 million Indians suffer from some mental disorder, but given the acute shortage of psychologists and psychiatrists, the majority receive little mental health care. By 2020, the WHO had also said, 20% of the population would suffer from some mental health disorder.
A National Institute of Mental Health & Neurosciences survey from five years ago revealed that nearly 150 million Indians needed active intervention, but only around 30 million were able to access professional mental health assistance. A Lancet Psychiatry study also showed that the disease burden of mental disorders doubled in India between 1990 and 2017.
Dr Nimesh Desai who heads NIMHANS in Delhi, which is presently is the nodal agency for psycho-social support to persons affected by the Novel Coronavirus points out, "Most queries to us through phone-ins  are from those suffering with loneliness, anxiety, stress and panic attacks. The number of calls has risen exponentially during the last five weeks," says Desai.
But at present all health conditions have been eclipsed with the focus solely on tackling Covid-19. This pandemic does require special attention, but this does not mean that the government should neglect other epidemics glaring at its people—an epidemic of mental crisis, economic crisis—all a consequence of spending way too little on public healthcare which people so desperately need.
Rashme Sehgal is a freelance journalist. The views are personal. 
Get the latest reports & analysis with people's perspective on Protests, movements & deep analytical videos, discussions of the current affairs in your Telegram app. Subscribe to NewsClick's Telegram channel & get Real-Time updates on stories, as they get published on our website.
Subscribe Newsclick On Telegram