We Did Not Vote for Modi, Are We Safe in Modi's India?
Is it beginning of a Hindu Rashtra?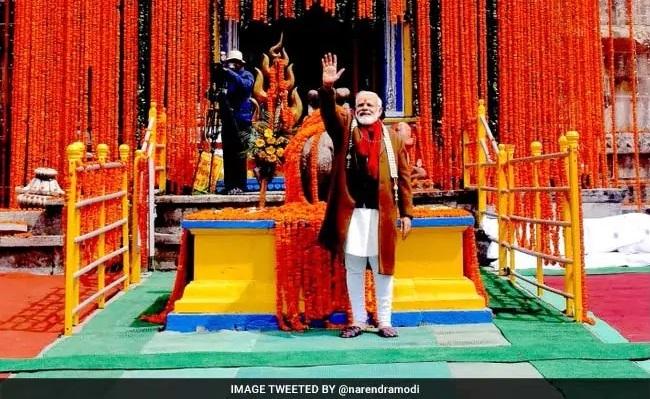 They say, 'Bhagwan deta hai to chhappar phad ke ke deta hai! (When God gives, it's bountiful!)' There is a striking similarity between this 'bhagwan (God)' and the Indian voter. They have blessed Prime Minister Narendra Modi with an unprecedented success, elevating him to the league of Jawaharlal Nehru and Indira Gandhi, who had secured similar electoral victories for their second terms.
For me, this verdict is astonishing and scary. Most of the journalists were caught off guard. For a change, though, the exit polls got a prediction right. But even those who voted for Modi did not anticipate the magnitude of this victory. There was no visible Modi wave, but people have reposed their faith in him.
No democracy can be healthy if one leader or a party dominates the political discourse, which gives them the power to circumvent checks and balances. Indira Gandhi turned dictatorial after 1971, eventually ending with a declaration of emergency in 1975. Modi's style of governance is similar to her. We have experienced centralisation of power in PMO (prime minister's office) in the past five years. Intensification of it would sacrifice democracy in the process. Modi delivered a supposedly reassuring speech after the victory, aimed at pacifying the concerns of the minorities. But his actions of the past make it sound as hollow as his similar speech five years ago.
Under Modi, the persecution of Muslim has increased manifold, with law and order failing to protect their rights. He also had to conquer the flailing economy, agrarian distress and rising unemployment. He sought refuge in nationalism, shamelessly used the armed forces for votes after Balakot, and banked on communal polarisation with introducing Malegaon terror-accused Pragya Thakur. He clubbed it with his welfare politics that consolidated the non-Yadav OBCs, Dalits and especially women. He publicised those schemes far better than he enforced them, creating an illusion that rural India is better than what it was.
Which brings me to the most important point. Was this election fair? No, I am not hinting at the EVMs. The question is whether Modi fought the elections on a level playing field?
With money and muscle, Modi had almost total control over the mediums of information. Media houses enjoyed a lion's share of the government and BJP's advertisements that ensured almost the entire media was at his disposal, helping him set the narrative he wanted. He received more than thrice airtime during prime hours than Rahul Gandhi.
Further, by allowing anonymous electoral bonds, or legalised corruption in other words, BJP had a huge advantage in the game. According to a report, India's top political parties had a combined income of Rs 1,398 crore in 2017-18. Out of which, BJP's share was 1,027 crore, or over 73%. Rs. 989 crore of them came as anonymous donations.
With media and money at its disposal, and Election Commission letting Modi-Shah flout the Model Code of Conduct, the BJP had a free ride. He could get away by not holding a single press conference.
The ride was further abetted by Congress and opposition that struggled to stitch pre-poll alliances, blundered strategically and lacked basic communication skills. It allowed the BJP to repeat its formidable performance in the North and Hindi belt, by retaining their voters of 2014. The Congress, which seemed to be in the game until Balakot, could not figure out a way to respond to the airstrikes. Since then, the results seemed inevitable. Therefore, wherever the Congress was in direct fight with the BJP, the saffron party virtually had a walkover. However, the biggest story does not come from there. It comes from West Bengal, where the BJP breached the citadel of Mamata Banerjee.
Yet, several questions remain unanswered in spite of this tremendous victory. The unlimited supply of money and pliable media would only ensure that Modi continues to mislead people by peddling narratives. He would not have a problem in setting the agenda where and when he wants. Would the vicious hate against Muslims intensify in the next five years? Would the incidences of cow lynchings continue? How many more Mohsins and Akhlaqs would we have to endure? Would Dalits and Adivasis be better off in Modi's second innings? Is it the beginning of a Hindu Rashtra? Modi has already ridiculed secularism during his first speech. Has the new India overpowered the India of Mahatma Gandhi or Babasaheb Ambedkar?
And last but not least: I did not vote for Modi; 55% of the Indians are like me. Would we be safe in Modi's India?
Also read: Modi Won Power, Not Battle of Ideas, Says Amartya Sen
Get the latest reports & analysis with people's perspective on Protests, movements & deep analytical videos, discussions of the current affairs in your Telegram app. Subscribe to NewsClick's Telegram channel & get Real-Time updates on stories, as they get published on our website.
Subscribe Newsclick On Telegram