Reactions to SSR Case: Is India Losing It, Literally?
Everybody seems to have a theory about the death of Sushant Singh Rajput, and it never seems to match what his doctors say.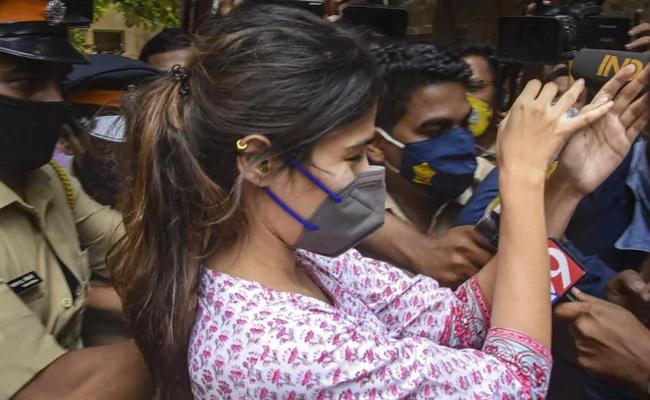 I once asked a friend who suffers from bipolar disorder to describe how he felt during the manic phase, which is usually followed by lows or depression. During the manic phase the person turns euphoric, bubbles with tremendous energy, and is unable to rein his or her mind.
The friend asked me to imagine a traffic signal turning red. Drivers halt and wait. They know the signal is jigged to regulate the traffic, and that the light turns red, yellow and green at predetermined intervals.
For the friend, though, the red light, in his euphoric mood, would acquire a meaning more than just a sign for him to stop. "I would discern a sinister design behind the light turning red, or a manifestation of something deep and mysterious," he explained.
Ever since film-actor Sushant Singh Rajput committed suicide on 14 June, the media has sought to peel away layers of stories ostensibly concealed behind his death. In precisely the same way my friend, in his euphoric mood, seeks to fathom the design behind the traffic light turning red.
So it was that the suicide of Sushant was assigned to the stress he was imagined to be under because of the "insiders" or children of powerful families of Bollywood plotting to sabotage his career. Or because his partner Rhea Chakraborty and her brother Showik had ferreted away his money. Or because their demands on him had driven him to desperation. Or because she had done black magic on him.
The suicide of Sushant Singh, in the popular imagination, was no longer suicide but murder, and the perpetrators had to be brought to book. Or, at least, face a trial for abetting his suicide.
The Bihar government, of which the Bharatiya Janata Party is a member, locked horns with the Maharashtra government, which comprises parties opposed to as well as supportive of Hindutva. Bollywood was divided, the Twitterati raged for and against Rhea. Even the Supreme Court, which found no time to listen to the Habeas Corpus petitions of Kashmiris, became a crucial player in the entire drama.
The Enforcement Directorate, the Central Bureau of Investigation and the Narcotic Control Bureau—all three the agencies of the Central government—have been pressed to hunt the people responsible for abetting the suicide of Sushant Singh.
If my friend is diagnosed as bipolar for misconstruing the changing traffic light as a conspiracy or celestial trick, then what medical condition describes the nation's propensity to believe the media narrative that the suicide of Sushant was either mysterious or plain murder?
Perhaps this question prompted two psychiatrists to go on record to say that Sushant had sought their help, that he had been diagnosed with bipolar disorder, and that he was prone to going off the medicines prescribed to him.
One of the two psychiatrists even said, "There could be many reasons behind the suicide of a person suffering from severe anxiety, severe depression, and existential crisis. These reasons mainly stem from the negative thoughts of such persons."
It would seem the two psychiatrists, with their clinical experience, were counselling the people to recognise that their inexplicable exuberance was symptomatic of an acute disorder, which distorts their perception of the reality. Or they were merely warning the nation to put an end to identifying villains in the story of Sushant – and hurting them.
Hurt the Chakrabortys certainly are. A manic nation has inflicted untold miseries on the family. When Rhea's brother, Showik, was detained by the Narcotics Control Bureau, her father Lt Col (retd) Indrajit Chakraborty tweeted, "Congratulations India, you have arrested my son, I'm sure next on the line is my daughter and I don't know who is next thereafter. You have effectively demolished a middle class family. But of course, for the sake of justice everything is justified. Jai Hind."
The Lt Col's premonition has proved right. Rhea was arrested yesterday, 8 September, under the Narcotic Drugs and Psychotropic Substance (NDPS) Act, for allegedly procuring and consuming drugs. The manic segment of the nation will perceive the arrest as the gradual unravelling of the plot to push Sushant to commit suicide.
Sushant's condition seemingly deteriorated because he was smoking marijuana, which would be allegedly secured for him by Showik and Samuel Miranda, the actor's house manager. No drug was found on Showik; 58 grams of marijuana were seized from two men whom Showik would allegedly tap for Sushant's supply.
Just 58 grams? Who does not know that the production, possession and consumption of marijuana and hashish are prohibited in India? But who does not also know that marijuana is widely available in most parts of India? In case it is thought that marijuana is a recreational drug of the elite, think of sadhus who light their chillums with invocations to Lord Shiva.
It is never a coincidence for the manic why the traffic light turns red as soon as he comes to a crossing. Likewise, a segment of the nation in the grip of mania must connect disparate occurrences to construct a reality regardless of how distorted it might be. In this distorted reality, Rhea becomes a 'witch', a 'gold digger', a 'vishkanya', as Bihar's Janata Dal (United) leader Maheshwari Hazari described her, entrapping Sushant in a web of love—and willing his death.
A manic stage, left untreated, is often followed by acute depression. The person is then beset with an overwhelming feeling of sadness and hopelessness.
Perhaps a large segment of the nation is already experiencing a sharp downturn in their mood—for instance, those who lost their loved ones to Covid-19, or those who trekked hundreds of miles to reach their home, hungry and haunted. Or those who fearfully watch the GDP contract, or have seen their incomes and salaries dip, their jobs taken away overnight.
Their depressed mood constitutes the other pole of a bipolarised nation, in contrast to those inexplicably exuberant.
Psychoanalysts will, in fact, say that those baying for Rhea, or sundry others in the Hindi film industry, are merely "displacing and transferring" their negativity, their rage, to those who lack the capacity to retaliate against them.
Very simply, this theory says that you tamely accept a dressing down from, say, your boss because you know the price of retaliation could be inordinately high. So you vent your anger at home, against your spouse or children. This process is unconscious, a mechanism of the mind to release pent-up emotions—and direct these against another entity not regarded as threatening.
Apprehensive of the future, with the economy contracting and Covid-19 cases rising, the people cannot direct their rage against the state, which is responsible for much of their misery, but also possesses tremendous powers to hurt them even farther. In their anger and frustration, they have turned to scapegoating Rhea and her family.
The story of the state is, however, quite different. After having acquired expertise over the working of the popular psyche, it has consciously catalysed the process of transferring emotions. How?
For instance, the suicide of Sushant has been turned into an electoral issue in Bihar, which is due to elect a new Assembly in October-November. The Bharatiya Janata Party's cultural cell recently released 30,000 stickers and posters and 30,000 masks on which was printed the slogan—Na bhoole hain, na bhulne denge (we have neither forgotten nor will we let anyone forget).
It would seem the people of Bihar are being asked to not forget that the reality underlying the suicide of Sushant was not his depression or bipolarity, but those who allegedly conspired against him – the only Bihari to have made it in Bollywood after Shatrughan Sinha.
The BJP and the Janata Dal (United) have been applauding Bihar Chief Minister Nitish Kumar for ensuring that the Central Bureau of Investigation was entrusted with the task of probing the death of the film-actor. In several districts, effigies of Salman Khan and Karan Johar, Bollywood's "insiders", were burnt. Jan Adhikar Party chief Pappu Yadav called Sushant the "pride of Bihar". It is even claimed that Sushant will enable the JD (U)-BJP alliance to net the votes of Rajputs, to which community he belonged—and which can influence 43 out of Bihar's 243 Assembly seats.
All these should have us wonder about the health of our collective mind. The symptoms of the disorder besetting it had been there for a while—for instance, the arrest of 12 human and civil rights activists for their alleged role in the 2018 Bhima Koregoan violence and for allegedly planning to assassinate Prime Minister Narendra Modi. To this category also belongs those protestors against the new citizenship policy who have been accused of allegedly conspiring to trigger the communal violence in Delhi in February.
It is hard to tell what line of treatment can make a large segment of Indians to realise that their reactions to the suicide of Sushant Singh Rajput are, in many ways, similar to what his was to the reality that his mind distorted.
Get the latest reports & analysis with people's perspective on Protests, movements & deep analytical videos, discussions of the current affairs in your Telegram app. Subscribe to NewsClick's Telegram channel & get Real-Time updates on stories, as they get published on our website.
Subscribe Newsclick On Telegram