TN Govt Machinery Ill-equipped to Prevent Child Marriages, Allege Child Rights Organisations
Child Rights and You (CRY), in a report released on May 26, has warned about possibilities of higher child marriages due to the ongoing pandemic, after a survey found a 40% increase in May 2020 compared to May 2019 in four districts of the state.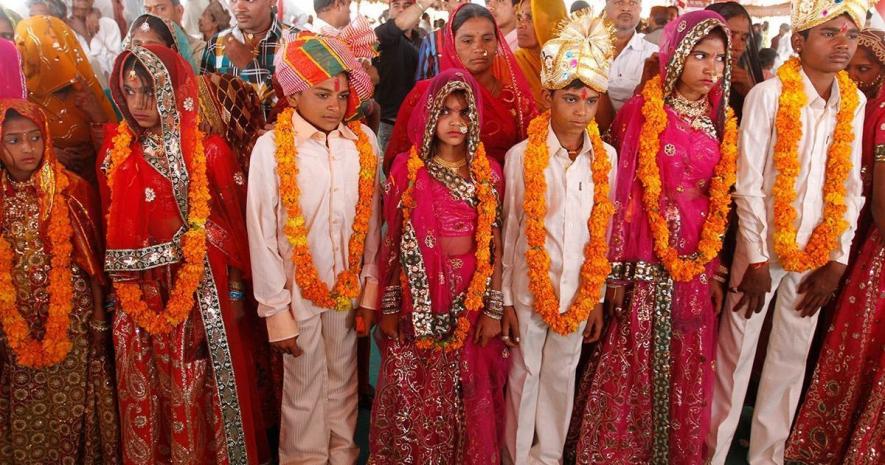 Representational Image. Image Courtesy: Reuters
Child rights protection is an oft-neglected issue in Tamil Nadu, with the number of child marriages being under-reported due to the lack of transparency in the concerned departments of the government. A recent UNICEF report on 'Ending Child Marriage' had revealed that 11 million girls and women in Tamil Nadu were first married before the age of 18.
An NGO, Child Rights and You (CRY), in a report released on May 26 has warned about possibilities of higher child marriages due to the ongoing pandemic, after a survey found a 40% increase in May 2020 compared to May 2019 in four districts.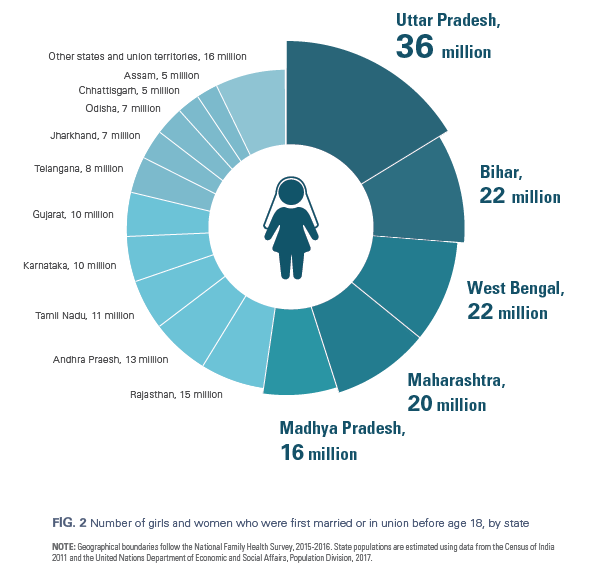 The Nilgiris district, which has a high tribal population, reported a more than 100% increase in child marriages from March 2020 to March 2021 compared to the previous one year. 
As the Tamil Nadu government websites carry very little information on child marriages, media reports and surveys carried out by child rights organisations form the major source of information for this issue.
Notably,a vibrant mechanism to prevent such practices is lacking in the state, while the Village level Child Protection Committees (VCPC), as mandated by the Supreme Court remain only on paper.
Child rights activists have alleged that the different institutions constituted to ensure child rights are faring poorly in the state. The demand for educating children on child marriage, bonded labour and trafficking has been continuously raised by different organisations, but has received very little attention from successive governments.
'CHILD MARRIAGE IS HUMAN RIGHTS VIOLATION'
The report of CRY published on May 26 has created a huge outcry, leading the state government announced the formation of village level committees to prevent child marriages under the aegis of the Social Welfare Department.
The organisation pointed to the higher number of auspicious days in May for a spurt in child marriages and warned of the possibilities of more marriages this year. The survey was held in four districts, 10 blocks and 70 tribal hamlets.
"Though the sample size is small, these are strong indicators", said Henry Tiphagne, executive director of Peoples' Watch. 
"These children are citizens of today and adolescents of tomorrow. Getting them married is a serious human rights violation. The institutions created should concentrate more on such violations and chart out programs to prevent such marriages and should not stop with stopping marriages alone," Henry said.
Also read: UNICEF Report Projects Additional 10 Million Child Marriages in Next Decade
The relevant organisations including Tamil Nadu Commission for Protection Child Rights (TNCPCR), State Human Rights Corporation (SHRC), State Child Protection Unit (SCPU), Child Welfare Committees and different district units have been accused of not intervening effectively in preventing child marriages and other child rights issues.
The closure of schools and higher education institutions for 15 months due to the pandemic is also considered as one factor contributing to the increase in child marriage. 
"Every district has 40-45 full time paid employees in different departments. In spite of such a workforce, how can child marriages happen? It is the gross negligence of all the functionaries of these institutions," Henry alleged.
'LACK OF TRANSPARENCY ADDING TO WOES'
The lack of transparency in providing data on different child rights issues is prevailing in the state, alleged child rights activists. The website of the TNCPCR hosts very little information and has only two annual reports for 2017-18 and 2018-19. 
The organisation was left with no chairperson and members for almost one year till January 2021, exposing the apathetic attitude of the government, at a time when the pandemic induced lockdown led to increase in child marriages. 
"The TNCPCR is entrusted with the duty of monitoring POCSO, Right to Education (RTE), Juvenile Justice Act, Prevention of Child Marriages among others. The body does not even have a documenting office, a lawyer and a centre for enquiry. How can we expect such an organisation to function effectively," asked A Devaneyan, a child rights activist.
The TNCPCR is under the control of the Social Welfare Department without much autonomy, further hampering its functioning. 
"Another pathetic state of affairs is the condition of the website of the 'Social Defence' Department. This site is supposed to give data on missing children, adoption, Integrated Child Protection Scheme (ICPS) and DCPU. but, this website has not been functioning for the past five years, it's inaccessible," Devaneyan added. 
The data on the number of child marriages prevented in the state is also not available anywhere. Apart from stopping child marriages on tip-off, the institutions do little to follow up the cases in the immediate future to ensure the marriages have not taken place at a later time.
"The child line number '1098' does not host such details in their website. If we want to get the data, we have to email the organisation. Even the State Crime Records Bureau (SCRB) does not have data on child marriages. Such complications must be avoided and the data should be readily available for access," according to Devaneyan.
'ENSURE COORDINATED FUNCTIONING'
The lack of coordination among different institutions in the grass roots continue in spite of various requests. The DCPUs, Child Welfare Committee, Child Welfare Police Officers and local bodies reportedly have very little coordination among themselves in the efforts.
"The child marriage prohibition officer in every district is the district social welfare officer. This officer is overloaded with executing social welfare measures for the needy people. In many states a separate officer is being appointed to prevent child marriages which have proven to be effective. Tamil Nadu should also adopt such measures," Devaneyan added. 
The Supreme Court in 2000 observed that child marriages, trafficking and labour cannot be stopped only by law and asked to set up VCPC. 
He further pointed out, "The committees came into existence in 2013 through ICPS, but remain ineffective and only on paper. The panchayat president, school headmaster, anganwadi workers and village health nurse should be the members of the committee. The VCPCs must be strengthened, since these members could be in direct contact with every house and help in preventing such incidents."
'EDUCATE CHILDREN ON ISSUES'
The lack of education and awareness among the children about their rights is also helping exploitation. From being used as bonded labourers and sexually exploited, the status of children despite several laws, continues to remain sorrowful.
"More than laws, we have to have an education program to create awareness. This must focus on human rights violation, child labour and marriages. We have experience of children themselves reporting such incidents, when classes were being held in schools. Educating children will be a lasting remedy and generational remedy," Henry argued. 
The child rights organisations have been demanding a total revamp of the department with more powers and budgetary allocation for effective work. "The Kerala government is allocating around Rs 7 crore in the budget while Tamil Nadu has allocated a mere Rs 53 lakh in the previous year," said Devaneyan. 
The child rights organisations reiterate that the duty of such institutions is not restricted to stopping child marriages, but have a larger responsibility of preventing such human right violations, in which the state government has to play a major and crucial role. 
Get the latest reports & analysis with people's perspective on Protests, movements & deep analytical videos, discussions of the current affairs in your Telegram app. Subscribe to NewsClick's Telegram channel & get Real-Time updates on stories, as they get published on our website.
Subscribe Newsclick On Telegram