How Tribals in Jharkhand Are Being Saffronised
Jharkhand is witnessing a silent but an intense religious war between the RSS, the Sarna tribals and church.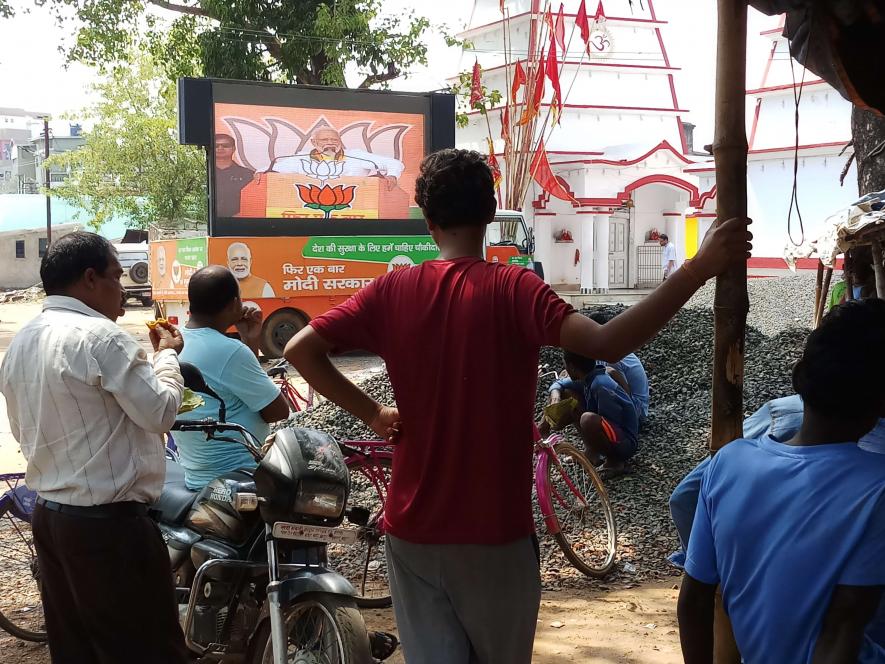 Ranchi (Jharkhand): "Are tribals Hindus by faith?" this reporter asked Surya Narayan Hembrum – a resident of Mali village at Poraiyahat Block in Godda district – who had just got free after performing rituals at a local, newly constructed Shiva temple. Showing no doubt about it, he replied, "We belong to the Santhal tribe and the word Santhal (Saint+Asthal) means a place of saints – who believe in worshipping and avoid having non-vegetarian food."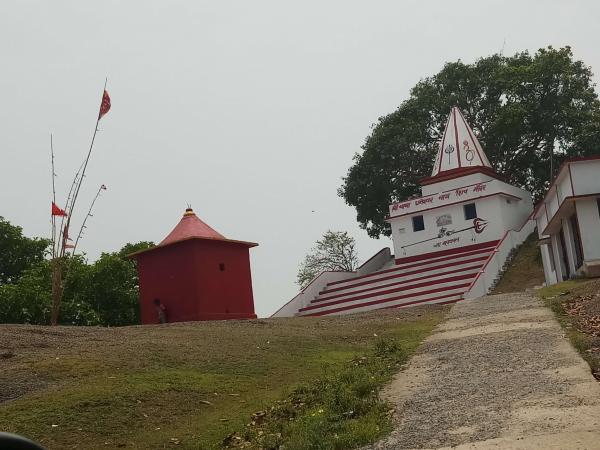 The word Sanatan and Sarna are the same – he said – explaining why the Sarnas are closer to Hinduism than any other religion. He says Sarna worship place has a small stone in the shape of Shiv linga, which is also worshipped in temples. "We worship both," he claims, adding that some of the Hindu festivals such as Durga Puja are celebrated by the villagers with the same fervor as any Hindu. "Tribals are not Christians, but Hindus or Sanatans," he claimed.
Jharkhand is witnessing a silent but an intense religious war between the Rashtriya Swayamsevak Sangh (RSS), the Sarna tribals and the church. The battle has been intensified by the state's anti-conversion law – the Jharkhand Freedom of Religion Act 2017, which makes the tribal-dominated state, the sixth in the country to put curbs on conversion. Any person found guilty of conversion through force or allurement will be liable for punishment that includes a jail term of three years and a fine of Rs 50,000.
In an awareness camp at Shikaripara in Dumka, an RSS functionary asked a group of villagers in their local Santhali language, "Can you desert your mother who has given you birth after nine months of sufferings?" "No, never," the crowd responded in unison. "Then why do you convert to Christianity by leaving your Hindu mother? We are Hindus, let us keep this identity intact," he thundered.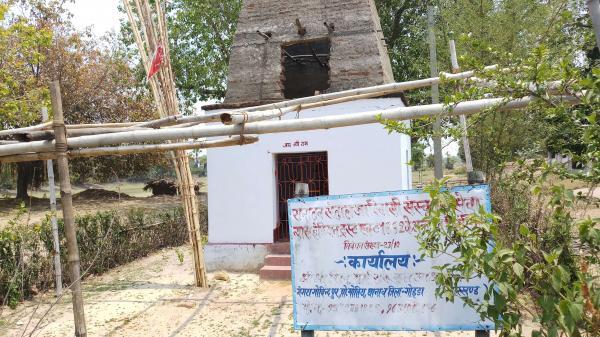 Despite the confidence of Surya Narayan Hembrum and the RSS man in the religious orientation of their community members, there are others in his own tribe who said they are "not Hindus".
Subal Murmu, who belongs to Phulwaria village at Thakurgangti Block in Godda district, said that the tribals have never been Hindus. They are nature's worshippers – mountains, forest and water. "The RSS is trying to make us Hindus, arguing that we are descendants of Parashurama (the sixth avatar of Vishnu in Hinduism)," he alleged.
He said that his community is not so religious, and therefore, they don't worship gods every day. "And this is one of the reasons why people from my community have started believing in the new faith – which is Hinduism. When there is no end to people's woes and they start losing hope in life, we go to a place in search of God with the belief that all the difficulties will end with prayers. The tribal community does not have any such place where people can go to find solace in a time of great distress or sadness. Therefore, they go to Hindu temples to offer prayers. And if they get peace of mind and their difficulties are eased, the get convinced that they got all in the new faith what their God couldn't give for so many years," he explained.
Murmu alleged that the RSS wants the tribals to lose their culture and tradition so that their resources can be controlled. Adding that the saffron outfit is operating in tribal pockets under different names and though different persons, he said, "You will find a Ram Baba in every Adivasi village. When people suffering from different problems go to him, he asks them to worship Hindu deities. He has, of late, got a good influence on the people. He is an RSS agent; has support of the saffron outfit."
He also said that a good number of Adivasis have started marrying their daughters and sons as per the Hindu culture and tradition. "Adivasiyon ko dharmik samajh bahut kam hai… Hum purnatah prakriti ki puja karte hain aur who bhi apni vyavastha ke hisab se (Indigenous people have the least understanding of religion… We pray to the nature only, and that too as per our convenience)," said Murmu.
Marang Buru (big mountain), Jaher Aayo (land god), Gosai Aayo (the power that is believed to protect tribals from negative energy and evil spirits) are among the few Gods whom the tribals offer prayers to.
Every tribal village has Manjhi Thans – a concrete structure which is a designated place where community rituals begin and conclude under the manjhi (village head) and his four helping manjhis and ojhas. On the outer periphery of villages, there are Jaher Thans, which have trees, flora and fauna. It is a small patch of greenery, which also is a place where traditional medicines and emergency seeds (for drought) are found. But it is sacred, and one cannot pluck or pick anything without the community's consent.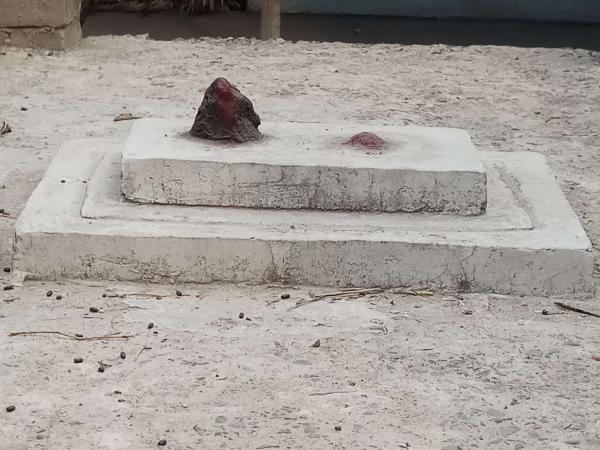 Tribal activist Dayamani Barla, who is associated with the Adivasi Astitva Raksha Manch, Jharkhand, said there is an attempt to create religious divide in the tribal population. Introducing anti-conversion bill and linking reservation to conversion were such attempts to create divide and impose Hindu supremacy on the population, she said.
"Tribal villages are being renamed with an aim to globalise it. The moment you change the name of an Adivasi village to some Nagar, it loses its identity and culture," she says.
Tribal rights activist Xavier Dias says this has been going on for a long time. Earlier, he said, it was more Sanskritisation of Adivasis but now it is their saffronisation for vote bank.
"Temples funded by big businessmen and politicians are being constructed in tribal villages. There is competition regarding who will build bigger temples. Because of continuous brainwashing, a good number of tribals have accepted that they are Hindus. But Santhals – who are strong and stick to their root and culture – have not so far accepted Hinduism," he said.
In context of the election results – where a huge section of tribals have voted in favour of the BJP – he said that the saffron party has an advantage of having a huge cash economy. "Adivasis have the moral sensibility that they will work for the BJP if they have taken money. Christianisation of tribals became successful because it came with quality education and health services. If there is an attempt to saffronise tribals to take their land, it won't get success. The attempt, if fails to bring development along, it will collapse," he added.
Ruby Hembrom, founder of Adivaani – a platform for Adivasi expressions, said the saffron brigade is successfully trying to visual brainwashing and they have a good strategy for it. "Boundary wall, hoardings and government buildings have been painted with saffron colour to give an image that we the people of the state are saffron now. Influx of stone mining in the area has further helped the cause of saffronisation of tribals," she added.
Get the latest reports & analysis with people's perspective on Protests, movements & deep analytical videos, discussions of the current affairs in your Telegram app. Subscribe to NewsClick's Telegram channel & get Real-Time updates on stories, as they get published on our website.
Subscribe Newsclick On Telegram