UN Listing of Masood Azhar as Terrorist is Only a Symbolic Victory for India
The UNSC decision will not hamper JeM's ability to carry out terror strikes, just as Hafiz Saeed still remains active in Pakistan despite being designated a global terrorist.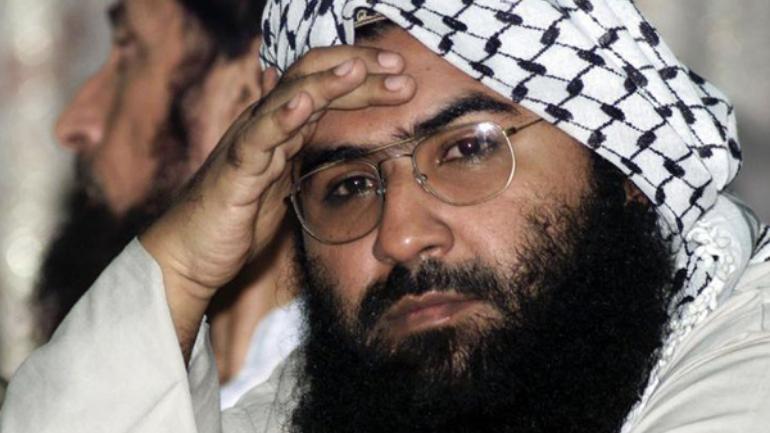 The United Nations Security Council (UNSC) decision to designate Pakistan-based Jaish-e-Mohammed (JeM) chief Masood Azhar as a global terrorist under the Sanctions Committee of the UN, maybe a significant diplomatic victory for India, but will have little impact on the ground. It is at best, a symbolic victory and will not hamper JeM's ability to carry out terror strikes in Kashmir.
So why the chest thumping? Mainly because India has been pushing for this since 2009, but China had kept it on hold on technical grounds.
China refused to toe the line in 2009, 2016 and 2017. India made a fresh bid after the Pulwama attack in February this year. This time though China has relented and come on board with the US, the UK, France and Russia. There was considerable pressure on China. In fact, the UNSC has passed a resolution condemning the attack, but in Wednesday''s resolution there was neither any mention of Pulwama or Kashmir. That was possibly the bargaining chip and it was when these references were removed that China came on board.
The UNSC's decision could not have come at a better time for the Bharatiya Janata Party (BJP), coming as it does bang in the middle of national elections. It has given a boost to the election campaign of Prime Minister Narendra Modi and fits well with his projected image as a 'strong nationalist' leader. The Prime Minister is not seeking votes on the plank of development as he did in 2014. After the terror strike in Pulwama and the subsequent action in Balakot, his narrative has shifted to terrorism, national security and hyper-nationalism.
Considering that the Prime Minister himself has been continuously using the armed forces to promote his image as the 'only leader capable of protecting the country from terrorism', the UNSC listing Azhar as a global terrorist, plays into his larger narrative.  So, the next few days will surely be spent on pointing out that it was the Modi government's 'brilliant' diplomacy that succeeded in persuading China to drop its earlier objections.
Three phases of the seven-part Lok Sabha elections are still left. In the fifth phase, 51 constituencies go to the polls, in the sixth 59, and the seventh also covers 59 constituencies. Most of these states are in the Hindi heartland, considered BJP strongholds, while some are in West Bengal. Nationalism resonates well in North India, and Modi and BJP are likely to tout the UNSC listing of Azhar as a 'major victory' for India. How this plays out eventually with voters remains a question mark.
India has been trying to list Azhar as a global terrorist under the Al Qaeda sanctions committee, which was set up soon after the 9/11 terror strikes of 2001. Later, as ISIS became a menace, it was also included. Azhar's outfit the JeM is already a UN-listed global terror entity. But its leader was not on the list in his individual capacity.
After Wednesday, Azhar has also come under sanctions. This means that his accounts will be frozen, he will not be allowed to travel abroad and an arms embargo will be imposed, meaning arms companies will be banned from selling arms to him. Much of this has little meaning. It is well known that Azhar is a sick man and, according to Pakistan foreign minister Shah Mehmood Qureshi, is undergoing treatment at a hospital in Pakstan. Last month, there were rumours that he had died, which were subsequently denied.
Azhar has reportedly not gone abroad for several years. Earlier, he had travelled extensively to Kashmir, Somalia, Britain, Afghanistan, Yemen and Kenya, to "promote jihad, recruit fighters and collect money for the cause." 
Maulana Masood Azhar, a radical Islamic cleric, was arrested by the Indian authorities in 1994. He was freed by the BJP-led National Democratic Alliance government in 1999 as a tradeoff for freeing the passengers of a hijacked Indian Airlines plane from Kathmandu. He went back to Pakistan and founded the JeM around the year 2000. India believes that Azhar's JeM was backed, financed and used by Pakistan's spy agency, the ISI, to target Indian interests in Kashmir and elsewhere, including Afghanistan. New Delhi alleges that JeM was responsible for the 2001 Parliament attack, the blast on the Kashmir Assembly the same year, as well as the terror strike on the frontline Pathankot airbase. JeM was named as the group behind the Uri and Pulwama strikes. The attack on India's mission in Afghanistan's Mazar-i-Sharif was also attributed to JeM.
Successive Indian governments had claimed that both Lashkar-e-Taiba and Jaish-e-Mohammed are creations of ISI and meant exclusively to attack Indian assets. If this is the case, how will designating Azhar make a difference? After all, the UN is not on the ground in Pakistan to monitor every move of Azhar. And even if he was well and was kept in prison for some time, would that make a difference? He would still be in a position to use his existing network against India. The cash crunch can be met by ISI if required. So, what is this effort all about? Hafiz Saeed is a designated global terrorist. He remains active in Pakistan.
Over the years, New Delhi has spent much time and energy in ensuring that Azhar is designated a global terrorist. But, in fact, on the ground, this means little. But, for domestic consumption, it will be sold as a "major achievement that would have been impossible without Modi at the helm". How this plays out with voters in the three remaining phases of the elections will be known when the results are announced on May 23.
The writer is a senior journalist who has been covering foreign policy and the North East for decades. The views expressed are personal.
Get the latest reports & analysis with people's perspective on Protests, movements & deep analytical videos, discussions of the current affairs in your Telegram app. Subscribe to NewsClick's Telegram channel & get Real-Time updates on stories, as they get published on our website.
Subscribe Newsclick On Telegram