UNITE Protests 'Unilateral' Decision by Cognizant to Increase Work Hours
Long work hours not good for well-being. Also studies show productivity is high only in first 5-6 hours, which is why there's a push for reducing work hours from even eight-hours, say experts.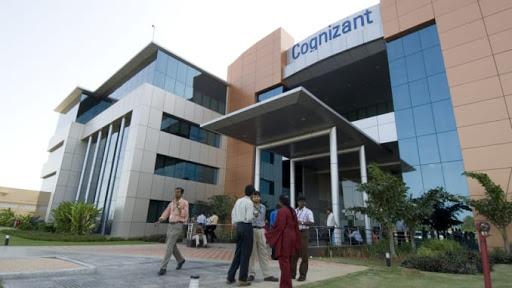 Image Courtesy: Socialnewss
New Delhi: From February 15, US tech major Cognizant Technology Solutions (CTS) moved its India-based workforce on to a nine-hour workday from the present eight-hour, in a move that is reportedly set to impact over 75% of the Nasdaq-listed IT company's 2.90 lakh employees in the country.
Aimed at reducing 'employee utilisation', that is, in IT industry's parlance, determined by dividing the total billable hours to the total available hours, the change in the daily working hours by CTS is, however, being protested actively by at least one union, namely, Union of IT & ITES Employees (UNITE), a Chennai-based body that represents IT employees. To begin with, social media campaigns along with demonstrations (in Chennai) were organised by union members, demanding CTS to roll back its decision to increase workhours.
A quick look at the arguments put forward by the union shows why the CTS decision needs greater attention by Indian policy makers, especially at a time when there is much talk about a four-day work week, with daily shifts extending up to 12 hours – a proposal that is being considered by the Central government while finalising the new labour codes.
Why is CTS's Decision Receiving Flak?
Alagunambi Welkin, general secretary, UNITE, while speaking with Newsclick over the phone, said the first issue that bother them is how the decision was taken by the management in a "unilateral manner", without discussing or passing it through the employees.
"This is in line with various major "unilateral" decisions taken by the management that affect the daily life of an employee in the IT industry – something that has long been a bone of contention between the IT unions and managements," Welkin said.
Second, he claimed that the said changes in the daily work hours would also result in "revenue increment" for the company which, however, "won't be shared with the employees."
"By making employees work more in a day, the additional work burden will also lead to deterioration of mental and physical well-being of the employees," he added.
As per reports, the increase in the daily working hours by CTS coincides with an introduction of a new leave policy that will see the annual paid leaves to go up from 26 to 36 – ostensibly to stick to the regulatory provisions that surround around the weekly working hours. As per Indian labour laws, no adult worker should be required to work for more than 48 hours in a week.
But there's a "catch" to this, pointed out Welkin. "The percentage of leave utilisation by employees in the IT industry," he said, "is not 100%." According to him, this is mostly due to stringent project deadlines that often push an employee – left with little choice – to work even on paid holidays. "So, the argument that more daily working hours are being compensated by more paid holidays just doesn't make sense," he added.
A questionnaire with regard to the above issues was sent to CTS over mail. Their response will be added here as and when it is received.
Is It Legal to Increase Working Hours?
IT (information technology) companies in the country fall under the purview of Shops and Establishment Act of the respective State and Union Territories. A "model" of the new Bill, as available publicly, states that, "the total number of hours of work in a shift including the rest interval shall not exceed ten and half hours in any shop or establishment and in case a worker is entrusted with intermittent nature of work or urgent work, the spread over shall not exceed twelve hours."
States are empowered, under this law, to make their own rules, however, subject to this provision. Resultantly, a nine-hour work day is often treated 'in line with the industry practices', at least in the IT industry.
Kiran Chandra of Forum of IT Professionals, however, pointed out that at a time when "work from home" is becoming the norm owing to pandemic-induced challenges, a "majority of the employees in the IT industry are being forced to work for more hours every day than stipulated under Indian laws."
Citing "technological advancement" and the "need to employ more people," Welkin of UNITE, said that his union was campaigning to push for a six-hour work day or  a 30-hour work week.
Need for Greater Attention
As the Union Ministry of Labour and Employment finalises the rules under the four labour codes, labour secretary Apurva Chandra last Monday said the Centre was proposing to provide companies with flexibility of four working days in a week, even as the limit of 48 work hours will remain "sacrosanct".
Subsuming the 29 Central labour enactments, the new labour codes – Code on Wages, Industrial Relations, Occupational Safety Health and Working Conditions and Social Security Codes – are awaiting notification of the rules by the Centre and the states soon, paving way for their implementation.
Even though it is still unclear whether the said flexibility will become a reality or not, Sanjay Singhvi, a labour law expert, rued that even if it actually does, it will "affect the daily rhythm of a worker."
"Already many studies have been published that have concluded that better productivity from a worker is only achieved in the first five to six hours. That is why across the world there is a push for reducing working hours from even the accepted eight hours," he said.
In such a situation, why is the Centre instead proposing to increase daily working hours is "beyond comprehension," Singhvi added.
Get the latest reports & analysis with people's perspective on Protests, movements & deep analytical videos, discussions of the current affairs in your Telegram app. Subscribe to NewsClick's Telegram channel & get Real-Time updates on stories, as they get published on our website.
Subscribe Newsclick On Telegram