Afghan Taliban Shelters Terror Outfits 
Afghanistan's neighbours have said that the ruling Taliban has links with outfits like al-Qaeda and Tehrik-e-Taliban Pakistan.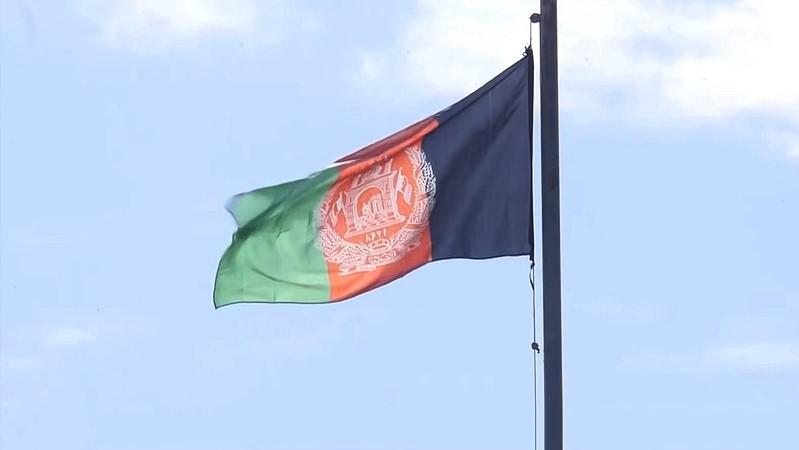 Image Courtesy: Wikimedia Commons
Contrary to its claims of stepping up efforts to fight its rival Islamic State-Khorasan (IS-K), or Daesh-K, as promised to the international community, there are reports that the Afghan Taliban shelters top leaders of al-Qaeda, Tehrik-e-Taliban Pakistan (TTP) and some others, including those from Kashmir. 
Over the past three to four months, the ruling Taliban has attacked the IS-K, killing its several senior leaders and commanders. But the IS-K has also launched counterattacks on a large scale, mostly by deploying suicide bombers and improvised explosive devices (IEDs), claiming most lives in attacks since the Taliban took over Afghanistan in August 2021. 
Daesh-K is the biggest threat to the Taliban, which through these attacks against its rival also appears to be burnishing its counterterrorism credentials and boosting its legitimacy in the eyes of the world. The international community, particularly Afghanistan's neighbours, considers IS-K a significant security threat because of the group's global ambitions. 
However, the Taliban is believed to be sheltering members of al-Qaeda and TTP. On April 13, foreign ministers of Afghanistan's neighbours met in Samarkand to discuss the situation in this land-locked nation. These countries, including China, Russia, Iran, Pakistan, Tajikistan, Turkmenistan and Uzbekistan, said that the Taliban has links with some extremist groups that "pose a serious threat to regional and global security". 
A communique issued after the meeting said that these outfits include al-Qaeda, Eastern Turkistan Islamic Movement, Baloch Liberation Army, Jundallah, Jaish al-Adl, Jamaat Ansarullah and the Islamic Movement of Uzbekistan. There have also been reports about some senior leaders and members of Jaish-e-Mohammad and Lashkar-e-Taiba being trained and equipped inside Afghanistan. 
"The ministers also pointed out that NATO countries should bear primary responsibility for the predicament in Afghanistan", lift sanctions and de-freeze the country's overseas assets for the benefit of the suffering people of Afghanistan, these countries said.
According to a June 27 report of the UN Assistance Mission in Afghanistan (UNAMA), 3,774 civilian casualties were reported between August 15, 2021, when the Taliban seized power, and May 30, 2023. Of these, three-quarters were caused by indiscriminate IED explosions in populated areas, including places of worship, schools and markets. 
The IS-K carried out a majority of these attacks, the report said adding that the number of civilian casualties as a result of IED attacks significantly increased in the immediate aftermath of the Taliban takeover. Suicide attacks, carried out by IS-K and other actors, were the leading cause of IED-related civilian deaths. 
"These attacks on civilians and civilian objects are reprehensible and must stop," said Fiona Frazer, chief of UNAMA's Human Rights Service. "It is critical that the de facto authorities (in Afghanistan) uphold their obligation to protect the right to life by carrying out independent, impartial, prompt, thorough, effective, credible and transparent investigations into IED attacks affecting civilians," she said. 
UNAMA's figures indicate a significant increase in civilian harm resulting from IED attacks on places of worship compared to the three years before the Taliban takeover. IED attacks on places of worship, mostly Shia Muslim (Hazara) sites, accounted for more than one-third of all civilian casualties recorded during the reporting period. 
In addition to the attacks on Shia places of worship, the report said that, at least, 95 were civilians were killed and 250 wounded in attacks on the predominantly Shia Muslim Hazara community at schools and other educational facilities, on crowded streets and public transportation. 
"Even prior to August 15, 2021, victims of armed conflict and violence struggled to access essential medical, financial and psychosocial support," Frazer said adding that "help for the victims of violence is now even harder to come by because of the drop in donor funding for vital services." 
Prominent Sydney-based think tank Institute for Economics and Peace has named Afghanistan the world's least peaceful country for the sixth consecutive year. In its 2023 Global Peace Index released on June 28, the international think tank said, "Violence is still widespread throughout the country" although it noted that the "level of conflict has dropped considerably" since 2021. 
"Afghanistan recorded the largest reduction in deaths from armed conflict in 2022 with conflict-related deaths falling 90.6 per cent from almost 43,000 to just over 4,000," the index said. The index, which ranks 163 countries, measures the state of peace according to three values: the degree of militarisation, the level of security and the extent of ongoing conflicts. 
However, the think tank also noted that the security situation in Afghanistan remains uncertain and terrorism continues to be a "serious security concern". The index warned of a "strong possibility" that the Taliban-IS-K conflict could escalate. IS-K remains the biggest threat to the Taliban, carrying out deadly attacks against its officials and the country's religious minorities, it added. 
The index also noted that many local militias have joined the Afghan National Liberation Front and the Afghan National Resistance Front, armed groups waging a low-level resistance to Taliban rule. 
With the IS-K having upped its ante in its fight against the Taliban, Afghan resistance groups are also carrying out attacks against administration officials. There is a real possibility of coordination between the IS-K and these outfits if not allying against the Taliban. 
Thus, the pot will continue to boil with the happenings in Afghanistan affecting not just the neighbourhood but the world at large. 
The writer has extensively covered internal security, defence and civil aviation for the Press Trust of India for three decades. Views are personal.
Get the latest reports & analysis with people's perspective on Protests, movements & deep analytical videos, discussions of the current affairs in your Telegram app. Subscribe to NewsClick's Telegram channel & get Real-Time updates on stories, as they get published on our website.
Subscribe Newsclick On Telegram