Amazon, Walmart, Now Alibaba — Indian Retail Headed Towards An Oligopoly
There are reports of Chinese e-commerce behemoth Alibaba being in talks with Reliance Retail to set up 'a mega Indian retail joint venture', while Amazon is looking to buy up to 49% share in Aditya Birla's More supermarket chain. Amazon and Flipkart, which was recently bought by Walmart, are already bending FDI rules for back-door entry into offline multi-brand retail.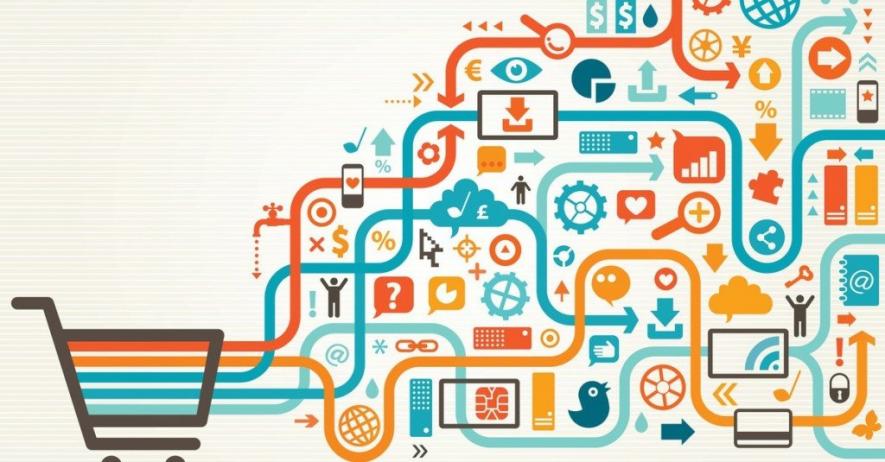 Even as Indian traders protest against the Walmart-Flipkart deal — on the grounds that it would swallow up domestic retail trade, especially small traders and manufacturers — it is now reported that Chinese e-commerce giant Alibaba is in talks with Mukesh Ambani's Reliance Retail Limited to form "a mega Indian retail joint venture".
Alibaba is looking to invest at least $5 billion and acquire a large stake — "preferably 50%" — in Reliance Retail to set up a "behemoth in the digital marketplace and also expand Alibaba's physical retail businesses in India", according to Mint, to counter its American rivals Amazon and Walmart.  
Alibaba's plan is to create a large omni-channel retail entity — omni-channel retailing refers to an approach to sales that provides shoppers a unified experience across online and offline channels through the use of technology; for example, by combining the online platform with physical retail infrastructure to supplement it and vice-versa. Alibaba is already successful in this approach in China through its 'online-to-offline' model.
Also Read: Why Is Foreign Capital Dominating Indian Startups In e-Commerce and Tech?
While Mint quoted "two people with direct knowledge of the matter" to report that Jack Ma, Alibaba Group co-founder and executive chairman, met Reliance Industries Limited (RIL) chairman Mukesh Ambani in July-end in Mumbai for discussions, the report included a clarification from an RIL spokesperson denying the meeting as well as any such plans.
However, another report in The Times Of India spoke of such a discussion between senior executives of Alibaba and RIL. But the report added that Alibaba was in talks with not just Reliance, but also with the Tata Group and Kishore Biyani's Future Retail for the same purpose.
Alibaba already has huge investments in a number of Indian companies, especially — including Paytm (where it holds 49%), Zomato, BigBasket, TicketNew, among others.  
Indeed, its newest foray in India is meant to counter Amazon and now Walmart, the world's largest brick-and-mortar (offline) retailer from the United States that recently acquired 77% stake in Flipkart, India's largest e-commerce company — albeit with majority foreign shareholding already.
Meanwhile, Amazon is also reported to be "in advanced talks" to acquire 42-49% in Aditya Birla Retail Limited's More supermarket chain, as it looks to expand its online groceries retail business. 
Also Read: Walmart-Flipkart Deal: Traders To Challenge Competition Commission's Approval
The Foreign Direct Investment (FDI) rules in India allow up to 51% foreign investment in multi-brand retail, while 100% FDI is allowed in single-brand retail. 
If Alibaba ties up with Reliance, it would give Alibaba an edge over Amazon and Walmart-Flipkart as FDI rules do not allow foreign companies operating in e-commerce to hold an inventory. But 100% foreign investment is allowed in the 'marketplace' model of e-commerce, whereby a company is only providing an electronic platform to connect buyers and sellers. Therefore, an e-commerce company cannot hold and sell its own inventory of goods to the consumers on the marketplace platforms.
However, e-commerce companies like Amazon and Flipkart have been brazenly violating these rules, commonly by routing products at much cheaper rates through proxy 'controlled sellers' and by creating a number of 'name-lending' companies through which they buy the branded goods in bulk (at discounts) from manufacturers.In fact, the Delhi High Court on 30 July issued notices to Amazon, Flipkart and the central government, acting on a petition by non-governmental organisation Telecom Watchdog over these violations of the FDI norms for e-commerce. 
Meanwhile, traders in India have been protesting against the Walmart-Flipkart deal as they recognise it for what it is — a back-door entry for Walmart into multi-brand retail in India, on similar lines as Amazon and Flipkart had been doing so far. Except that since Walmart is the world's largest brick-and-mortar retail company, it can source the cheapest material globally and sell its own inventory on the platform of Flipkart. 
On 2 July, nearly 10 lakh shopkeepers and traders under the Confederation of All India Traders (CAIT) held protests at hundreds of places around the country demanding that the Modi government scrap the $16-billion Walmart-Flipkart deal, announced on 9 May.
Now, the CAIT has again called for a 'Bharat Bandh' — whereby markets across the country will remain closed — on 28 September in protest against the Walmart-Flipkart deal. 
Also Read: Traders Across India Protest Against Walmart-Flipkart Deal, Impending Doom For Indian Retailers
As for Reliance Retail, a subsidiary of RIL, is the country's largest retailer in terms of revenue. And Alibaba is arguably the world's largest e-commerce company, second only to American behemoth Amazon in terms of market value. 
Alibaba is in close and constant competition with Amazon to become the undisputed global e-commerce leader. However, its online sales and profits have surpassed those of Amazon and even Walmart. 
Indian traders have been protesting against these foreign companies looking to capture Indian retail and threatening the livelihoods of millions of small retailers, traders and manufacturers. 
And yet, the Competition Commission of India (CCI) gave approval to the Walmart-Flipkart deal in an order dated 8 August — despite protests and complaints lodged by traders' organisations that Flipkart had been engaging in competition-distorting practices like deep discounting, predatory pricing and preferential treatment to select sellers. 
Already, Indian start-up companies in e-commerce and technology are being dominated by foreign capital. And now it is evident that the world's largest e-commerce and retail companies — Amazon, Alibaba and Walmart — are not only in battle to dominate India's retail sector, but in this battle they are tying up with the behemoths in India — after all, Reliance Retail is the country's largest retailer while Flipkart is the largest e-commerce company, which started out Indian. 
In this way, we can see how foreign capital and Indian capital are combining and paving the way to an oligopoly — a market dominated by a small number of large sellers, with the idea of 'free and fair competition' tossed in the dustbin — in Indian retail. Apart from certain FDI rules that are being flagrantly violated, the Indian domestic retailer is completely unprotected and unprepared to counter this attack. And in the meantime, the CCI — supposed to be the regulator for 'fair trade' — washes its hands off the violations of the FDI rules on the pathetic premise that competition-distorting practices are "already prevalent" in e-commerce.
Get the latest reports & analysis with people's perspective on Protests, movements & deep analytical videos, discussions of the current affairs in your Telegram app. Subscribe to NewsClick's Telegram channel & get Real-Time updates on stories, as they get published on our website.
Subscribe Newsclick On Telegram