Ban Non-organic Vegetables, have a Healthy Life, Says Sikkim Govt.
It is true that organic farming protects the environment, but it is not a one-stop shop for leading a healthy life.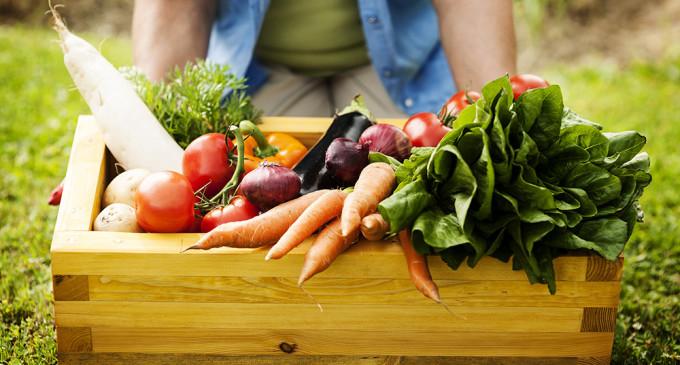 Image Courtesy: Northeast Today
After mulling over a ban on non-organic vegetables, the Government of Sikkim has finally decided to go ahead with it. The fallout, of course, is that the traders and transporters, who rely on selling vegetables from Siliguri, will be affected.
Initially, the ban only sought to restrict the sale of non-organic vegetables in Sikkim. This was opposed by the All Sikkim Traders Association (ASTA). First, because many traders had outstanding debts at the mandi in Siliguri and an immediate ban would not enable them to repay those debts. As a solution to this, the Government allowed the sale till the stocks run out.
Secondly, the vegetable ban would allow the big hotels to buy the vegetables in Siliguri and transport them to Sikkim. ASTA has gone so far as to declare that not only would they not allow the non-organic vegetables to be sold in Sikkim, but also camp at the border check-posts to prevent their entry.
But the hawkers, who line the NH10 and sell small produce such as poleko makai (roasted maize) as well as seasonal fruits and vegetables, are worried more about a loss of livelihood rather than a temporary loss of revenue. They fear that the ban would affect their business and Usually the hawkers source their produce from villages in Sikkim close to the border. If the entry of non-organic vegetables into Sikkim is banned, how will it be enforced?
Government departments have deputed officials to seize and confiscate non-organic vegetables entering Sikkim. But how would they identify whether the vegetables are organic? If they do set up testing stations at the border posts, which determination standard would be applied?
Banning non-organic vegetables might also result in a complete ban on vegetables entering Sikkim. It had been pointed out earlier that the water-stressed status of almost all the districts in Sikkim, coupled with the changing weather patterns, would make commercial agriculture challenging. Further, studies have also shown that Sikkim would be hard-pressed to meet its food requirements if only domestically grown produce is allowed. The state Agriculture and Horticulture Minister, Somnath Poudyal, on March 31, told the Sikkim Express that the decision came out of concern for all the people in the state. He admitted that initially there may be some problems in implementing the decision, but the decision has been taken to ensure a healthy life for the people and to protect the environment.
It is true that organic farming practices do have a bearing on the health of the environment. The reduced use of chemical fertilisers, insecticides, fungicides and herbicides reduces unwanted casualties. This includes natural pollinators, as well as other flora and fauna that could be affected by runoff and the runoff is more prominent in hilly or mountainous terrains such as in Sikkim.
However, for improving people's health, going organic is not a one-stop shop. Studies have shown that as far as nutritional content goes, there is no major difference between organic or non-organic produce.
Secondly, factors affecting public health are not limited to diet alone. Sikkim has always had a problem with substance abuse and suicide. But this then raises concerns over the facilities and provisions for mental health and counselling in the state, which the government is yet to deal with. Also, instead of banning non-organic vegetables, Sikkim needs to enact a ban on the modern poultry farms, which are a known source of antibiotic-resistant bacteria.
Get the latest reports & analysis with people's perspective on Protests, movements & deep analytical videos, discussions of the current affairs in your Telegram app. Subscribe to NewsClick's Telegram channel & get Real-Time updates on stories, as they get published on our website.
Subscribe Newsclick On Telegram