Bengal: TMC's 'Curious Plot' Vis-a-Vis Maoist Activities in Jungle Mahal
While several 'surrendered' Maoist activists are now working as police home guards, hundreds of families of those killed in Maoist violence still await justice.
Families of those killed by Maoists between 2001 and 2011in the Jungle Mahal area of West Bengal are still awaiting justice. The families who lost their near and dear ones to Maoist violence in the forest areas of Bankura, Purulia, West Midnapore and Jhargram districts are poor tribal people. Most of those killed belonged to the Communist party of India (Marxist) or CPI(M).
Recalling the fearful times, people living in villages surrounded by deep forests of these four districts, recall the horrific events one after another. The sound of gunshots and screams still haunt them. The villagers recall that there was so much terror in the air that they did not have the courage to even pick up the corpses lying around, till the police arrived next day.
A decade later, villagers have still not forgotten that acts of atrocities by armed Maoists. People know that the ruling Trinamool Congress (TMC), Bharatiya Janata Party (BJP) and a Jharkhand Party had united under one umbrella for almost 10 years in the name of paribartan (change) against the then Left Front government.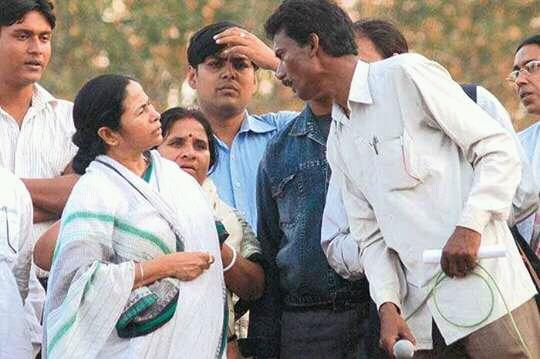 During that period, many people kidnapped from these areas have not been found till date. Family members and the local administration have no information if they are alive or dead. The villagers still have questions: what crime did our sons and husbands commit?
Some villagers allege that the "killers" came to houses when it was dark and dragged male family members, tied their hands and killed them by gunfire or sharp weapons. Today, some of those people can be seen doing duties in police stations, some have become TMC leaders and also panchayat officials. Did over 700 people have to die for these changes, they ask.
Speaking with this writer, Arati Majhi, recalled the night of February 21, 2002. She and her husband Rampado Majhi, agri labourers, were picked up from their dilapidated house in Ranibandh's Bethoyala village. They were dragged to a field surrounded by a deep forest and tiny hills. The Maoist activists ordered them to leave CPI (M), she says, but the couple did not agree. Rampada Majhi was brutally murdered by sharp weapons in front her, says Arati. She was also injured. Their dilapidated house no longer exists.
Arati Majhi now works as a temporary caretaker at Gorabari Aklobya hostel near Mukutmanipur for a meagre salary. Her question is, what crime did my husband commit? Was the murder of my husband necessary for the Maoist 'revolution'?
In September 2012, Chief Minister Mamata Banerjee had told a meeting in Belpahari in Jhargaram district, that those whose family members were killed by Maoists would be given government jobs. "But where is my job? I went to Ranibandh police station several times. No job till date. I was directly informed by the police administration that I will not be offered a job. But all the Maoist murder squads who killed my husband and others were given lakhs of rupees and police jobs in the name of rehabilitation," she says.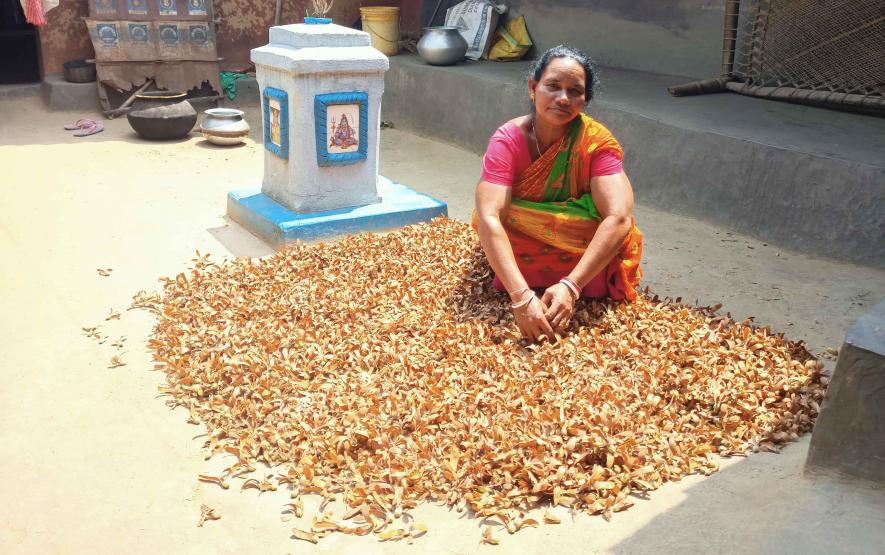 In May 2007, after police arrested Maoist squad leader Putul Bashke (name changed), who was allegedly involved in multiple murders in four districts of Jungle Mahal, including Rampado Majhi, during police interrogation, said: "We were ordered to eliminate CPI(M) workers and sympathisers randomly. It was done to create an atmosphere of fear. We did not know many of those who gave us these instructions. They used to supply food and weapons to us regularly. They even used to regularly inform us about the whereabouts of CPI (M) activists."
A former superintendent of police, Bankura, had interrogated her. This writer has seen the video of that interview. Bashke is now posted as a police home guard in Bankura. After this 'confession' of a Maoist squad women leader, the 'chemistry' between Maoists, TMC, BJP and Jharkhand Party in that period becomes somewhat clear.
People of Jungle Mahal say they still remember November 5, 2005, at Jhilimily in Bankura. At a public meeting, then TMC leader and now Chief Minister Mamata Banerjee, had announced from the stage that "Our enemy is CPI (M), so we will move ahead by uniting all forces against CPI (M). The Maoists are not outcasts." Since then, the intensity of attacks by pro-Maoists in Jungle Mahal area increased. As many as 17 CPI(M) workers, including Gatilal Tudu at Satnala, Ranibandh in Bankura, Karuna Sindhu Mahato in Salboni Jhargram, were killed. In January 2006, the former purulia zilla parishad chief and CPI(M) leader Rabindranath Kar and his wife Anandamoyi Kar were allegedly burnt alive in their house by Maoists.
How it all Began
In the late 1990s, the followers of Naxal leader Charu Mazumdar's 'line of annihilation' -- the People War Group (PWG) and Maoist Communist Centre (MCC) -- started working separately in Bankura, Jhargram, West Midnapore, and Purulia districts. In the areas where they started their initial work that time, the panchayat boards were under the control of Jharkhand party, such as Bankura's Barikul, Raotora, Sarenga, Lalgarh, Belpahari, Purulia etc.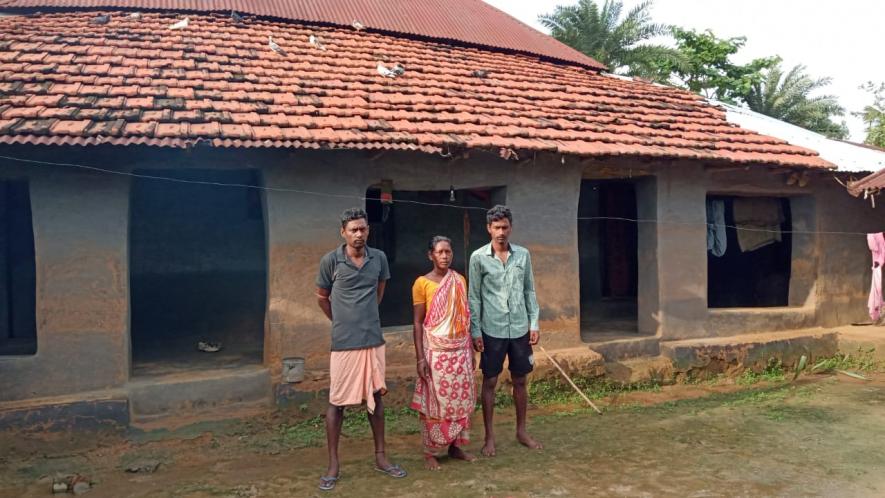 These two pro-Naxal groups took the help of the Jharkhand Party. On April 10, 2001, the Sarenga Panchayat Samity president and CPI(M) leader Shiba Ram Satpoti was shot dead by PWG. In Raniband.h Rampado Majhi was killed February 2002. After that, several people of Jungle Mahal were killed one after another by allegedly by pro-Naxal extremists.
In 2007, the two groups merged to form the CPI (Maoist).
However, several villagers point out that the Maoists in the area never uttered a single word about changing the society. Not a single movement was initiated to raise wages, build roads and improve the health, education systems.
Nirmal Kishku, a high school teacher in Barikul, Bankura, recalled that on November 2, 2008, there was a landmine blast at Bhadutala in Salboni, West Midnapore. It had targeted the convoy of former Chief Minister Buddhadeb Bhattacharjee and then Union steel minister Ramvilas Paswan, when they returning after the foundation stone laying ceremony of a 10-million tonne steel plant of the Jindal group. "This means the Maoists were strongly opposed to development. They also derailed the Jnaneswari Express at Jhargram on May 28, 2010, leading to the death 148 passengers," he recalled.
Interestingly, while reacting to these incidents, TMC chief and then Railway Minister in the BJP-led NDA government, Mamata Banerjee, told reporters then that there was no such thing as "Mao, Fao" (Maoist).
After the landmine explosion in Buddhadeb Bhattacharjee's convoy, a frontal organisation of the Maoists was formed in the name of 'Janasadharoner Committee' (Peoples Committee). This was led by a forest wood merchant and Maoist leader Shasadhar Mahato's younger brother, Chhatrodhar Mahato. Banerjee held meetings in several places of Jungle Mahal in the name of Janasadharoner Committee. But, several people in the area say that the killings increased in various places after Banerjee's meetings.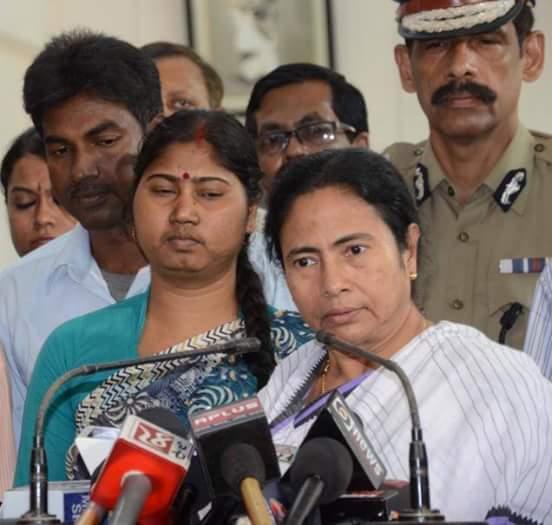 On June14, 2010, several people were killed in Lalgarh area. Maoist leader Kishenji had then claimed that this had given the Naxalites a major base in West Bengal for the first time since the Naxalite uprising in the mid-1970s. "We will have an armed movement going into Kolkata by 2011", he was reported widely as saying. In a statement, he told reporters that he wanted to see Mamata Banerjee as Bengal's Chief Minister.
The killings dropped sharply after Mamata Banerjee was sworn as in Chief Minister on May 20, 2011, indicating that a "collusive arrangement with Maoists" was in place. But, this "arrangement" did not last. The state police gunned down Maoist leader Koteswara Rao alias Kishenji in an "encounter" in November 2011, a few months after Banerjee rode to power.
Earlier, Banerjee used to proclaim that there were no Maoists in Jungle Mahal. But after Kishenji was gunned down, she announced that if the Maoists surrender, they would be given money and government jobs. Within a few days of this announcement, Suchitra Mahato, the wife of slain Maoist leader Shasadhar Mahato, went to Writers' Building in Kolkata and surrendered. She remarried Maoist leader Prabir Garai. She was allegedly involved in numerous murders, including the Silda EFR camp attack where 24 police personnel were killed in February 2010. After surrender, she was given a job as police home guard. Her husband was made president of TMC in Kotulpur block in Bankura district. The people of the area had later complained that Garai had started an illegal sand business.
One by one, the Maoists started surrendering. Several villagers said that those associated with TMC and Jharkhand Party in the area also went to the nearby police station and registered their names as Maoist activists and got jobs of police home guards along with cash. This was backed by Lakshmi Hembram in Lalgarh, Jhargram, Minoti Kishku Sutan in Ranibandh and Santosh Murmu in Sarenga Bankura.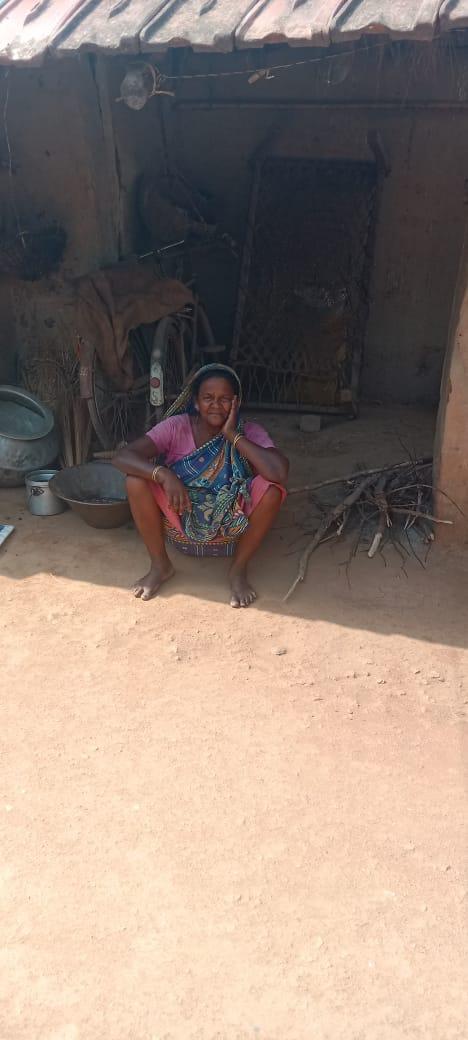 What's more, Chhatradhar Mahato, the founder president of Janasadharaner Committee, was made state general secretary of TMC after he was granted bail. Ranjit Pal of Chhendapathar area of Barikul in Ranibandh, who is accused of several murders and sabotage in Bengal and Jharkhand, also got a police job and cash. People in the area say he sits in the TMC office every day.
The villagers are upset that those who once bloodied Jungle Mahal and killed innocent people were rewarded in the name of rehabilitation. But those who lost their family members in this violence have no one to turn to.
A relative of the 'abducted' Chunibala Sardar of Bejdanga village in Sarenga, Bankura, told this writer that there was no news of him till date. Hundreds of people are still missing in the area. No one knows what happened to the First information report (FIR) filed against Maoist activists for murder, abduction, rape, sabotage.
In this situation, the families of those killed came together and demanded compensation. As a result of their long agitation, one of the victim's families was made a police home guard. However, several families are yet to find work. The daughter of slain Barikul Ranibandh, who works as a home guard in Bankura, told this reporter that having to work in the same police station with her father's killer scares her. "I feel afraid that the murderer was not punished," she said.
The villagers also alleged that they are threatened, especially during elections, as these former Maoists and newly appointed police home guards are sent to different villages of Jungle Mahal. The cite incidents of Maoist posters put up in Jungle Mahal. When the police investigated, it was found that some ex-Maoists, who have been rewarded by the present government, were behind this. Is this being done to keep alive the fearful memory of blood and violence in people's minds, they wonder.
The writer covers the Jungle Mahal region for the 'Ganashakti' newspaper in West Bengal. The views are personal.
Get the latest reports & analysis with people's perspective on Protests, movements & deep analytical videos, discussions of the current affairs in your Telegram app. Subscribe to NewsClick's Telegram channel & get Real-Time updates on stories, as they get published on our website.
Subscribe Newsclick On Telegram