Bihar Elections: Children Die Before Birth in These Darbhanga Villages
Faced with abject poverty, women here have been suffering multiple miscarriages for several years.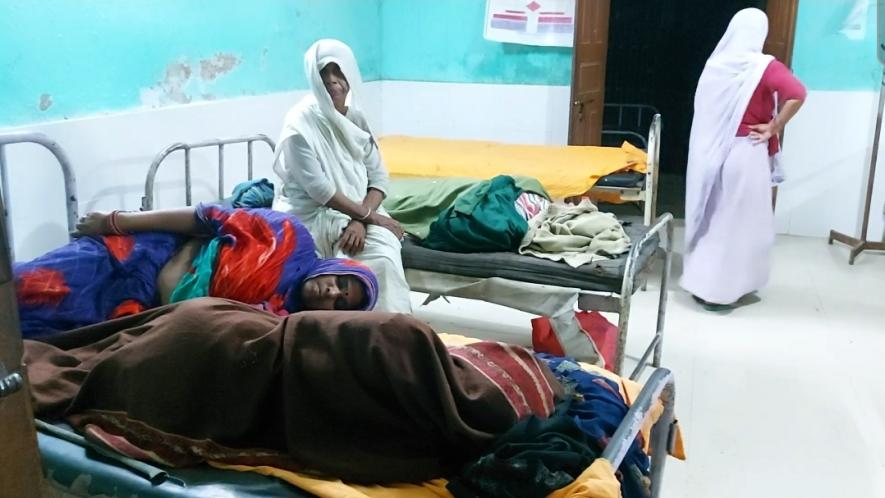 Darbhanga: Bihar Chief Minister Nitish Kumar's claims of having improved health infrastructure tremendously have been a social buzz; however, the reality on ground around the villages of Gaura Bauram Assembly constituency in Darbhanga district (where polling will be held on November 3-7) exposes the lofty claims where a large number of women are too weak to bear a child owing to the absence of access to required nutritious food and health care.
Faced with abject poverty, illiteracy coupled with lack of awareness, and exposure to the world outside their hamlets, Scheduled Caste (SC) women belonging to the Mushar community have been suffering from multiple miscarriages (fetal loss) for several years during their first, second or even third trimester of pregnancy. Low-income pregnant or lactating women don't have access to the minimum required diet. Fortified food supplementation is a far-fetched dream here.
"These villages of the Kosi basin can aptly be said to be a textbook case of state neglect," alleged Nand Kishor Pandey of the Mithila Gram Vikas Parishad (MGVP), an NGO that works with the rural marginalised and disadvantaged communities.
However, Darbhanga Civil Surgeon Dr Sanjiv Kumar Sinha was unaware of the crisis. "I don't have any such information. If it is happening, it should have been brought to my notice by the officials concerned. I would personally look into this matter," he told NewsClick. 
The hamlets where the community lives in ghettos as a result of their social exclusion are located near the bank of Kosi river — which is also known as 'Sorrow of Bihar' due to its devastating annual flooding. Since the area remains waterlogged for around six months every year, water contamination is a serious issue here.
Agriculture and animal husbandry-based economy used to be the main source of income in the region. But after the 2010 floods, a large majority of families became landless. This resulted in large-scale migration of men who now work in agricultural fields in Punjab and Haryana.
Despite working hard away from their families, they fail to do much with their earnings as the majority of their wages goes to the local money lenders from whom they borrow money to bear the traveling expenses. The women are unable to take proper rest at home — as prescribed for the first trimester of their pregnancy — as they too have to work in the fields to support their families' little income. Hard physical labor in addition to household work and unavailability of required nutritious and healthy food result in a high number of stillbirths in these villages.
A SAGA OF POVERTY AND NEGLECT
Thirty-two-year-old Leela Devi, a resident of Sirsiya village, has suffered fetal loss six times in a row between four to eight months of her pregnancy. In the 12 years after her marriage, she has not once experienced live birth.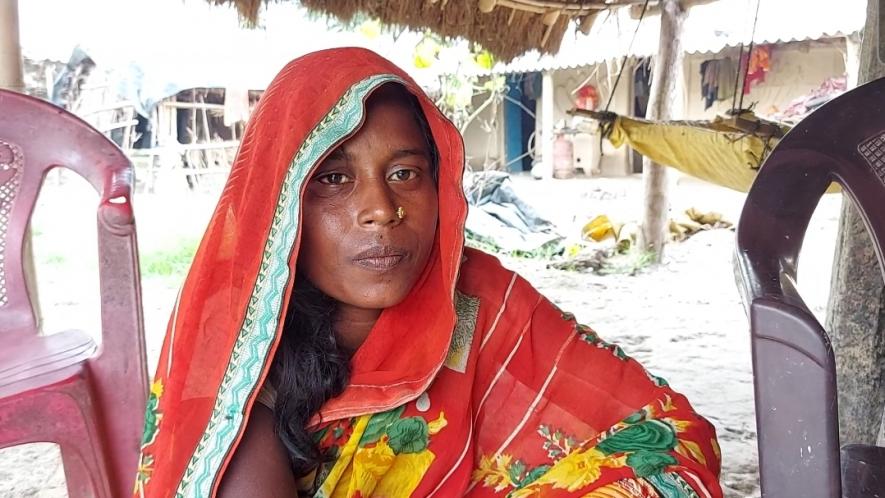 "I consulted a doctor and even spent Rs 9,500 on treatment, but to no avail," she added, "I don't have enough money to go for further treatment."
Her husband, Chhabbu Sada, works as an agricultural labourer in Haryana, but the amount he sends home goes to the moneylenders as part of the easy monthly installments (EMIs). 
"When he was going to Haryana, he had borrowed some money for travel expenses. Now, he is clearing the debt. Therefore, it is not possible for him to send us extra money. We don't have any other source of income," explained Leela Devi.
Asked if she has the PM-JAY (Pradhan Mantri Jan Arogya Yojana) card (to get a health assurance of Rs 5 lakh per family per year from the National Health Authority or NHA), she said she recently got it, but is unable to use as she doesn't have money to go to Darbhanga for good treatment.
"When miscarriages took place, I did not have that card. I have recently got it. But I don't have money to bear other expenses apart from the treatment cost," she said.
Speaking about her diet, Leela Devi said, "We eat what the poor people eat — rice, khesari dal (grass-pea or chickling-pea or lathyrus sativus). We get it for free (from the government under the public distribution system). We cannot afford green vegetables, milk and other nutritious food because of the high prices. Sometimes, we eat bread with salt and chilli paste. This is our food."      
Notably, the Government of India has banned the distribution of grass-pea since 1961, following reports that it contained a neurotoxin causing paralysis of lower limbs. However, it is widely consumed by the poor as it comes cheap.
Leela alleged that she and others don't get any medical help from trained female community health activists who are also called Accredited Social Health Activist or ASHA. 
Instituted by the Union Ministry of Health and Family Welfare (MoHFW) as a part of the National Rural Health Mission (NRHM) and empowered with knowledge and a drug kit to deliver first-contact healthcare, every ASHA is expected to be a fountainhead of community participation in public health programmes in her village. 
"No ASHA worker ever visited me when I needed them the most," said Leela Devi.
Muntarni Devi, wife of Ram Kumar Sada, has suffered hearing loss. The mother of four breaks down when one speaks about unintended pregnancy abortion. She has experienced six miscarriages and stillbirths before the first successful delivery years after her marriage.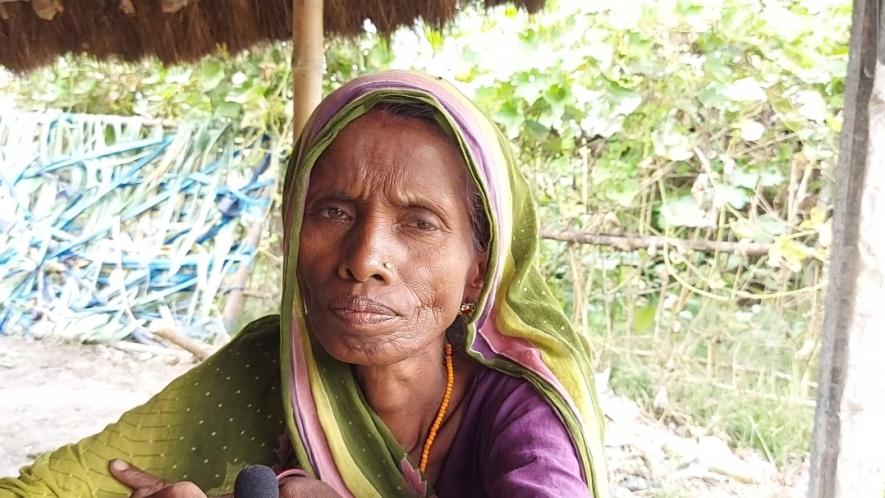 "After the first fetal loss, I could not get postabortion care — which includes treatment for complications from miscarriage or induced abortion — because of financial constraints and absence of a healthcare system. It perhaps resulted in the next five miscarriages," she said.
Rukni Devi from the same village explained what she considers are the reasons behind the cases of fetal losses in the village and surrounding areas.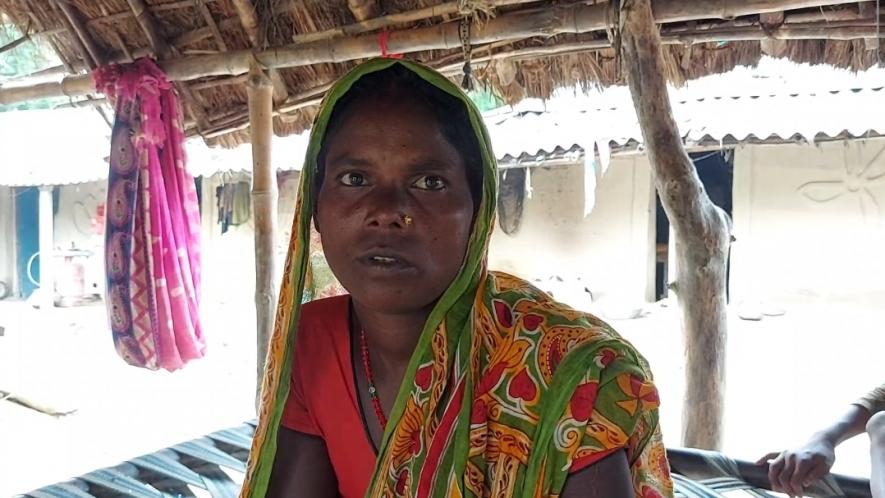 "We live in abject poverty and don't have access to nutritious food. Thinking about good food is a luxury where survival is a challenge. At a time when doctors advise bed rest (up to 12 weeks' gestation), we work in fields to support family income. We don't have money for medical treatment. Therefore, the fetus does not survive. We survive on grass-pea, which we get for free from the government. Due to skyrocketing vegetable prices, we cannot afford those," she said.
Also read: Bihar Elections: Lone Surviving Witness of Belchi Massacre Wants to Oust Nitish Kumar from Power
"People here are daily wagers. We eat only when we get any work. When there is no work, people have to starve. The paddy crops on which we had spent Rs 10,000-12,000 got damaged because of the heavy rainfall. Some of us do contract farming and that too got destroyed," she continued.
Rukni Devi points out that receiving treatment even at the government hospitals is not completely free as one has to buy most of the medicines from outside. 
"There is no big hospital with specialised doctors nearby. The DMCH (Darbhanga Medical College and Hospital) is the only option in case of complications. But going there is not everyone's cup of tea given the acute financial crisis and lack of resources such as vehicles and roads. Apart from medicines, we also have to spend on several diagnostic examinations done outside even though the treatment is free there," she concluded.
Manju Devi, a mother of two, suffered a miscarriage during her first pregnancy. Even though she gave birth to her children later, two of her kids have died due to cold and fever (pneumonia) during the floods. She also lost one more child after an episode of cough and high fever.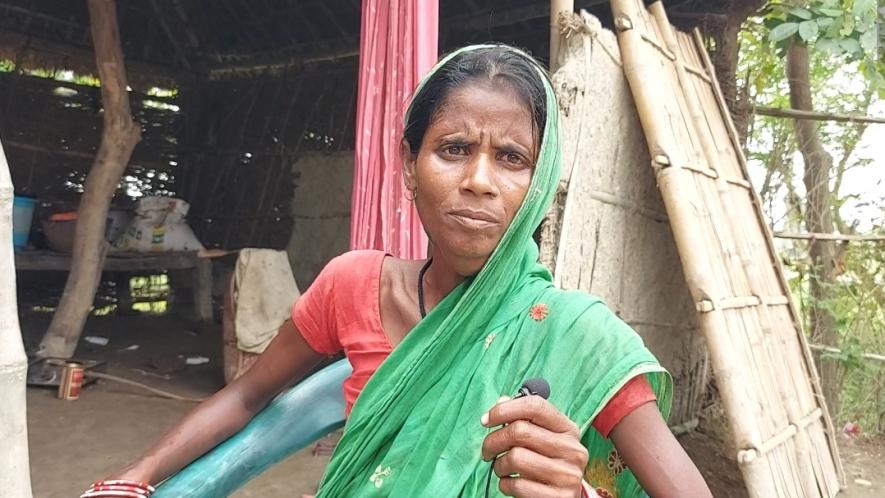 Asked why she didn't seek treatment when the deceased children were ill, she said, "I did not have money." Her husband is a farm labourer who works in Punjab, but he did not have any job when the children died, she said.
Aarti got married two years ago. Last year, she was expecting her first baby, but she lost the fetus after six months' gestation. "When I conceived, I consulted the doctor at the PHC in Kiratpur. Despite being under his supervision, I suffered the miscarriage. He tried his best, but failed as I was too weak for survival of the fetus," she said.
"My husband was at home at that time without any job. We did not have money at all even to think about consulting a gynaecologist at a hospital," she added.
She underwent dilation and curettage at the PHC but had to bear the cost of medicines. "We had to buy medicines required from outside as the hospital had run out of it," she concluded.
Her husband has now gone to Punjab to work in agricultural fields.
SHORTAGE OF DOCTORS, POOR INFRASTRUCTURE
MGVP's Pandey, whose NGO runs a dispensary at Tarwada village where poor people are provided free medical care and medicines, explained that the 2010 flood changed the lives of these villagers. He said high accumulation of silt from the Himalayan range and structural interventions like dams, barrages wreaked havoc, and the flood caused lethal devastation in the area. 
"The 2010 flood has serious correlation with the food, nutrition and moreover, the healthcare services. The cases you are referring to are not restricted to one village only. About 60% SC families scattered in different villages in the area have two-three cases of fetal losses on average. The reasons are malnutrition among women, abject poverty, unhygienic living conditions, lack of awareness and poor healthcare system," he told NewsClick. 
Pandey added that these cases are unfortunately neither reported in the government records nor in the media. 
Asked about the government's steps to ensure proper nutrition and medical assistance to these marginalised people, he alleged that Anganwadi centres and ASHAs have been left "to God's mercy". 
"In the majority of villages, their efforts appear to be half-hearted or restricted to records only. Even the ANM [Auxiliary Nursing cum Midwife] who go to these villages for vaccination and other medical interventions don't screen the women properly for pallor, undernourishment or abnormal blood pressure," he said.
Dr Thakur Prabhakar Kumar, in-charge medical officer at the Kiratpur PHC, acknowledged the problem and said malnutrition among women and children is the big killer. In addition, he said, the IFA (iron-folic acid) tablets, which are distributed to pregnant women in the villages, are not consumed by them because of misinformation coupled with lack of awareness.
"We try our best to undo the misinformation and convince them to have it. A good section of women now take the tablets as prescribed, resulting in fall in the number of miscarriages that used to occur earlier. But still 40% of women from these villages don't take it regularly. When they come here with a variety of complaints, we find low haemoglobin. On inquiry, they reveal that they did not take the tablets given to them," he said.
Talking about possible reasons behind fetal losses, he pointed out, "Most of the women have low haemoglobin. They are prone to several infections as they fail to maintain hygiene. Because of annual floods, water contamination also contributes to the problem. Groundwater here has excessive amounts of iron, which is harmful."
Asked about awareness campaigns, he said, "We regularly counsel pregnant women; we also educate them on the importance of adhering with daily intake of one IFA tablet for six months. They are also advised on preventive measures such as sanitation and footwear. We keep holding meetings with ASHAs to take their feedback and give them guidelines from time to time to tackle the situation. We also hold them accountable if we find growth in IDA (iron deficiency anaemia) in their areas. Situation will improve with time."
With regard to shortage of doctors and paramedics, he said the PHC, which came into existence in the area in 1996, has only one MBBS doctor against the sanctioned strength of six. 
"Unfortunately, at present, there is only one MBBS doctor, who is me. There are two Ayush doctors. Earlier, there were three doctors in addition to me. But two of them retired and the third, who was on contract, was regularised and transferred to another district. Of the six doctors appointed this year, three were relieved to pursue higher education soon after their postings and the rest three never joined — perhaps due to the poor infrastructure of the area," he said.
The PHC has six beds, which continue to remain occupied throughout the year. When this correspondent visited the PHC's indoor department, each bed had two occupants. 
"There is a high footfall every day in the OPD as well as indoors. And therefore, you can see two patients on every bed. We never deny admission to those who need hospitalisation on account of dearth of beds. We have to accommodate them somehow in this limited capacity," he said, adding that ideally, there should be one PHC for a population of 1 lakh, but the hospital also caters to patients from neighboring districts for whom this PHC is closer than the government health facility in the district.
Sanjay Kumar Paswan, manager of the PHC, said the facility has five health sub-centres (HSCs). Against the sanctioned 38 posts of ANM, he said, there are only 12 ANMs posted in the hospital.
He further said the area has two additional PHCs — one in Jamalpur and the other in Rasiyari villages — which should have one MBBS doctor each. "But these two facilities are being run by one Ayush doctor each in place of MBBS doctors. Two MBBS doctors had recently joined ther but they were relieved for higher studies on the same day they joined the additional PHCs," he added.
Darbhanga Civil Surgeon Sinha too acknowledged the shortage of medical professionals adding that "it is something the government should look into". "We are highly understaffed, but we cannot do anything as appointments are not in our hand. The government must look into it," he added. 
Also read: Bihar Elections: Women Bear the Brunt of JD(U)-BJP Jungle Raj
Get the latest reports & analysis with people's perspective on Protests, movements & deep analytical videos, discussions of the current affairs in your Telegram app. Subscribe to NewsClick's Telegram channel & get Real-Time updates on stories, as they get published on our website.
Subscribe Newsclick On Telegram