Bijnor: Families of 2 Youth Killed Say There Were no Doctors in Nehtaur on Dec 20
Locals allege contradiction in FIR, as Anas and Suleman were shot in the eye and chest, whereas police claim they fired under the waist.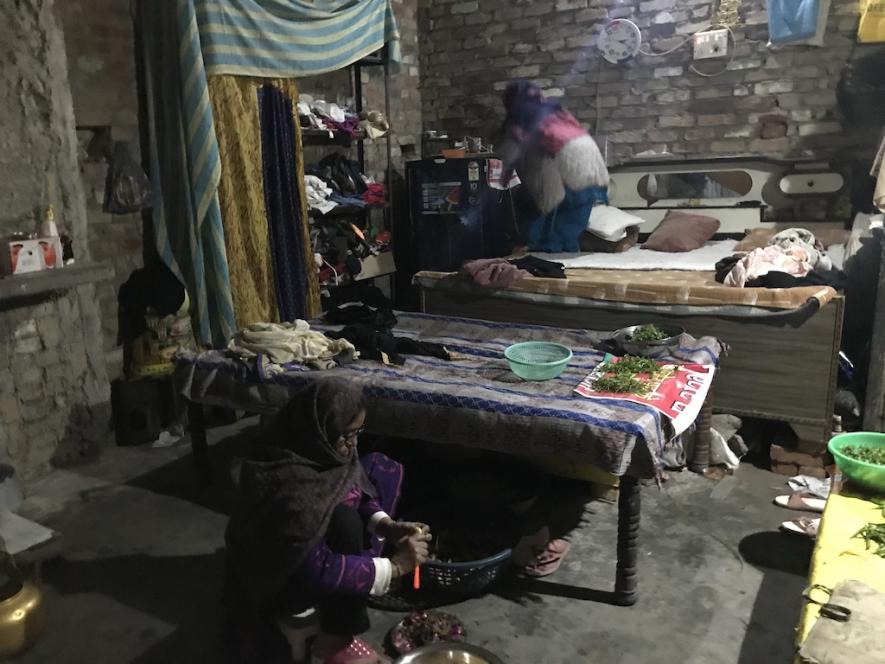 Nehtaur (Uttar Pradesh): Nehtaur town of Bijnor district in Western Uttar Pradesh, hit by violence during the protest against the Citizenship Amendment Act (CAA) and National Register of Citizens (NRC), may look overly calm after heavy police deployment and with a few markets opening after four consecutive days, but there is palpable terror among Muslims. A majority of youth have gone underground in fear.
As soon as the night falls in Nehtaur and Nagina, both the Muslim majority areas turn into 'ghost-towns', gripped by phobia after facing alleged police brutality since last Friday, December 20, when protests erupted against CAA-NRC. What followed was a brutal police crackdown against Muslim protesters, leading to the killing of two youths, say local residents. To top this, the police arrested 39 Muslims named in the First Information Report (FIR) and booked 2,500 "unnamed" persons. Of the 39 arrested, nine have already been sent to jail.  
NewsClick met the families of the two killed youth— Mohammad Anas and Mohd Suleman. Like the five persons in Meerut, allegedly killed after being hit by bullets above their waist, the two youths in Nehtaur were also allegedly hit by bullets – one on the left eye, and the second on his chest.
What Happened December 20 
Sitting in front of his house, Arshad Hussain (46), is surrounded by a few relatives and neighbours who are there to console him, after he lost his son, Mohammad Anas (22), on December 20 after alleged violence following the protests. Anas had shifted to Delhi two years ago with his wife and eight-month-old child. He used to make stalls at weddings and parties. 
Anas had returned to Nehtaur, his native village, on December 15 to put a tin sheet on the roof of the second floor of his home. After Friday's prayers, between 3 and 3:30 p.m, he stepped out to buy milk for his child from a dairy run by his uncle in his home, barely 100 metres away from Anas's home.  The two homes were located in an alley that opened to a lane in the colony, with shops on either side. 
Anas's father, who works as a tailor in Jalandhar (Punjab), had also come to Nehtaur on December 18. That day he had told Anas not to step out as the market had been shut down, but Anas was adamant as his child needed milk.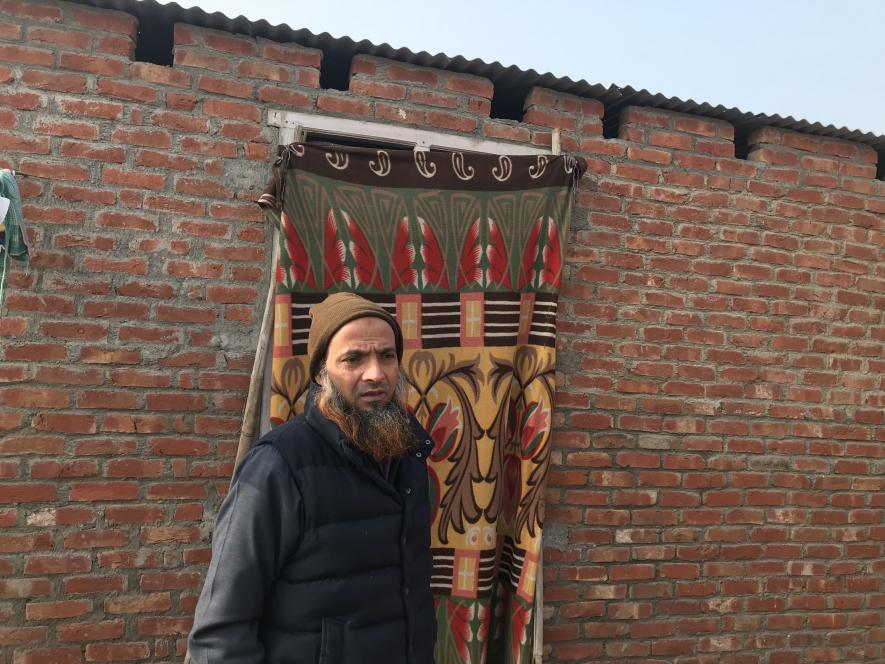 Arshad Hussain, father of Anas 
"Anas did not listen to me and said he would return in a minute after buying milk from tai abba's (his uncle's) shop. As soon as he walked out on the road from the alley, a bullet from Nehtaur police station hit him on his left eye. He fell on the ground, bleeding profusely," said a distraught Hussain. 
With grief writ on his face, Hussain told Newsclick: "Soon after Anas fell down, people started shouting that a boy wearing a black blazer had died. Till then, I was busy chatting with my family members. Suddenly, I realised that my son was wearing a black blazer as well. By the time I reached on the spot, he was breathing. We took him to the government hospital but not a single doctor was available. We then rushed to Bijnor, but he died on the way".  
Local residents allege that the police did not allow Anas's body to be taken to Nehtaur from the district headquarter, Bijnor, where the post-mortem was conducted, fearing a communal flare-up. 
"The post-mortem was done in our absence. After the autopsy, we were not even handed the body. When we demanded it, we were threatened with criminal cases in case of any law and order problem. We wanted to bury Anas at his native place, Nehtaur, but they did not agree. After a heated argument, they agreed to bury him at his 'nanihaal' (maternal grandparent's village) in Meethan, around 18 km from," Anas' uncle, Risalat Hussain, told NewsClick.     
A similar scene of grief and anguish was seen in Ghas Mandi on December 20, too. The town, which had turned into an UP Police camp since morning, witnessed another youth shot at. Suleman (20), an IAS aspirant, was hit by a bullet in his chest while he was coming out from a mosque after offering namaz. He was allegedly shot at close range.
There Were No Doctors in Nehtaur on December 20 
In both these cases, the families said that when they rushed to the government hospital in Nehtaur, not a single doctor was available. Both families had to wait for a couple of hours, and alleged that the hospital administration did not pay any heed to them.  
Shoaib Malik, elder brother of Suleman, his eyes red from crying, told NewsClick: "Suleman was shifted to Noida at his mama's (uncle) residence for his civil services preparation (prelim). He had a fever since the past few days, that's why we asked him to come home to Nehtaur. On December 20, he had 101-degree fever. He went to offer jumma namaz (Friday prayer). According to several eyewitnesses, the police picked up Suleman from outside the mosque. Later, the police killed him at close range in his chest."
According to Shoaib, Suleman was a final year graduation student at RSM degree college in Dhamour, with political science and geography as subjects. Parallelly, he was preparing for civil services exams.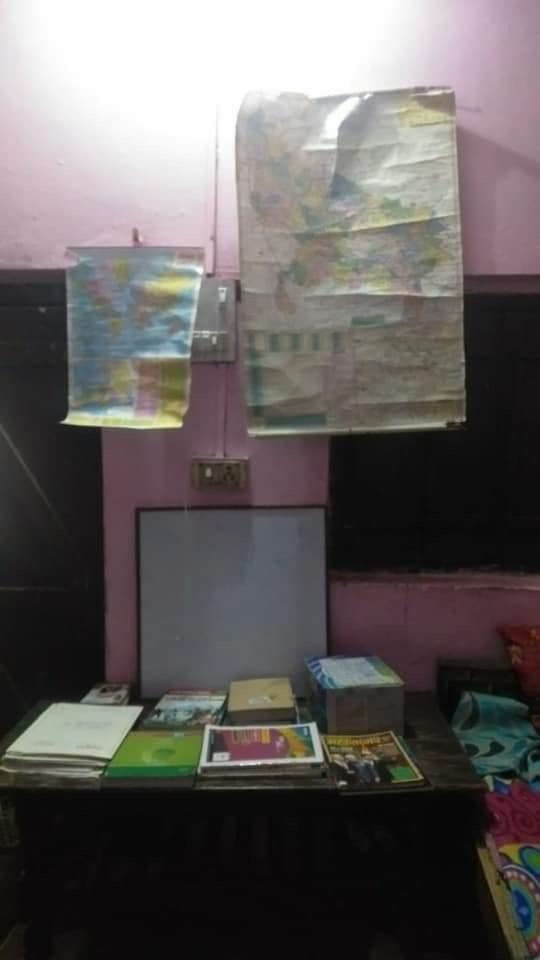 Remembering his last conversation with Suleman, an emotional Shoaib said: "The dream of making my brother an IAS officer remains unfulfilled. At a very early age, Suleman left home for preparation. Only last year, he had begun attending IAS coaching classes." 
Like Anas's father, Shoaib, too, alleged that the police coerced the family into burying Suleman outside Nehtaur. He said the police called them to the Nehtaur police station and asked them to take the body to Bijnor and bury Suleman there itself. 
"The police threatened me and my father, Zahid Hussain, saying that we would be framed in false cases if we did not agree. They (police) put trigger at me and my father and told us to not bury Suleman in the local graveyard. We were helpless and buried him in Baghdad Ansar (his maternal grandmother's place), around 17 km from our native town," said Shoaib.
Like Anas' family, Shoaib's family also alleged that no doctor was available on the day of the incident. "We were tortured by the UP police during post-mortem and even in the hospital premises where there was no doctor. We waited for three hours, but nobody attended to Suleman. He would have been alive if doctors were in the hospital," he said.
Loopholes in FIR
Both the families alleged a cover-up by the police, which they say begins with the FIR that says that people were running from their shops when the stampede took place on December 20. But in reality, there was a complete shutdown in town that day. 
The FIR also contradicted itself as the police has claimed that they fired below the waist, while Anas and Suleman succumbed to injuries in the eye and chest, respectively. There are several houses in the town that reportedly received bullets six-feet high. NewsClick has a copy of the FIR in its possession. 
Commenting on the loopholes in the FIR and the possible police motive behind firing, a local journalist who did not wish to be identified, held the police responsible. "Both police and the FIR contradict itself. In the FIR, police have mentioned that people were running from their shops when the incident took place after Friday's prayer despite the fact that there was shutdown call. The whole town was teeming with, then how is it possible for locals to be present in shops?"
NewsClick met police inspector of Nehtaur, Satya Prakash Singh, who said: "If we had shot with the intention of killing, then not just two, the whole town would have turned into a heap of corpses."
He said: "39 people have been arrested which nine have been sent behind bars. These 39 are under named in the FIR, while 2,500 are unnamed in the FIR."
How the Situation Went Out of Hand
On December 20 afternoon, after the namaz in Naya Bazar, a large crowd had gathered outside the mosque. A protest march had been planned but Jamiat Ulema-e-Hind had asked people to cancel the protest, so there was a complete shutdown. 
"The protest never took place here as we received a message not to protest. The people responsible were informing the community about the cancellation but suddenly a heated argument took place outside the mosque between police and namazis (people who went for Friday prayer). People were asking the police what one Pramod Tyagi, a person allegedly associated with the Rashtriya Swayamsevak Sangh, was doing in front of the mosque. Suddenly someone pelted a stone from behind, which hit a Muslim man. Later, the place turned into a battleground," a local resident alleged, adding that the police, instead of lathi-charge or firing teargas, chose to fire bullets. "The intention of the cops was crystal clear," he alleged.
When NewsClick questioned inspector Singh about this, he said,  "Tyagi was there to maintain communal harmony."
Get the latest reports & analysis with people's perspective on Protests, movements & deep analytical videos, discussions of the current affairs in your Telegram app. Subscribe to NewsClick's Telegram channel & get Real-Time updates on stories, as they get published on our website.
Subscribe Newsclick On Telegram