Chhattisgarh: Talks, Not Bullets as Solution
The new Chief Minister's assurance of looking at the socio-economic roots of Maoist insurgency, is a welcome change in tone and content.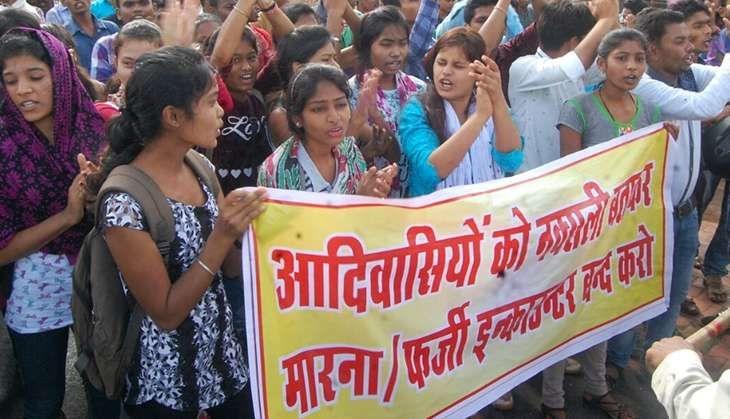 It's not often that we hear now a days about Maoists being referred to as human beings with a cause, since most often they are caricatured or vilified. It is true that opprobrium earned by the Maoists is often deserved. But it is equally true that official sanctioned propaganda ends up demonising them, virtually turning them into non-persons, therefore, legitimate targets of abuse, arrest or annihilation. It is, therefore, striking that the new Chief Minister of Chhattisgarh, Bhupesh Baghel, in an interview to the Times of India said, among other things, that if the CPI(Maoist)-led insurgency "was to be solved by blazing guns, it would have been solved during Raman Singh's 15 year rule". These 15 years witnessed Salwa Judum, Operation Greenhunt, intimidation of journalists, lawyers, social activists, civil liberties activists and even "extermination" of communists (a former general secretary of the Communist Party of India used this term in his letter in 2009 to then Prime Minister) by the police department in Bastar.
The new Chief Minister went on to say that "a policy of bullet-for-bullet has failed miserably and it is time to give a new thought to the issue". He added that it was wrong to assume that deployment of more forces, intensifying encounters, and counting of bodies" were marks of "success". And insisted that as CM he did not want to "count bodies" but wanted a dialogue with the people of Bastar, tribals, intellectuals, local bussinessmen, rights activists and even forces deployed, as all were "affected". Terming that the insurgency has socio-economic roots that need to be addressed, Baghel went on to assure people that as part of Congress party's electoral promise, 2,044 hectare area of land acquired for the Tata Steel plant in June 2005 would be returned to the adivasi peasantry since the Tatas last year cancelled the project.
It is true that a new government, on taking over power, is known to strike a different chord. Also, Congress has been known to 'run with the hare and hunt with the hound'. Indeed, while the Bharatiya Janata Party (BJP) may have ruled Chhattisgarh for 15 years, the Congress-led United Progressive Alliance ruled in New Delhi for 10 years, and their policy was no different than BJP's. So, until one sees progress or a new course on the ground, the new tone struck by Baghel could just be propaganda.
Baghel reminded the interviewer that Congress party "lost its frontline leaders in a deadly Naxal attack" in May 2013. So, it's not as if there's much sympathy for the Maoists in the Chhattisgarh Congress party. However, even as verbiage, there's something markedly different and it does suggest that there is room for making amends in the government's military approach, which alone was visible in the past five years. So much so, that for the first time in past five years, instead of setting a new deadline (as it kept shifting it to a future date) for "wiping out" Maoists from Bastar, was replaced with the new CM pitching for talks with the rebels.
Whether or not the talks take place is a different matter, but sometimes a shift in the language employed opens up possibilities for renewal of activities lying dormant. That is, lawyers, journalists, activists driven away by the Bastar police and their local allies through a concerted campaign of threat and attack, can return. Were this to happen, then it will signal a change for the better.
Meanwhile, it is worth knowing that 15 years of BJP rule and military suppression weakened the Maoist movement but could not wipe them out, as desired by BJP.  The statistics of killings, arrests and surrenders have all been exposed as exaggerated, if not fake, news. With deployment of security forces going up and the Maoist ranks depleted, going by the official propaganda, they ought to have become an inconsequential force. Apparently, that is not the case, because none other than Union Home Minister Rajnath Singh said that Maoists would be wiped out in "one, two or three years". Since Mission 2016 or the earlier deadline for decimating Maoists announced under UPA rule were a miserable failure, one can only hope that Baghel's reminder to look at the socio-economic roots of Maoist insurgency is a welcome change in tone and content, because the "root cause" under BJP's rule had become a phrase of derision. So, its return is most welcome.
Get the latest reports & analysis with people's perspective on Protests, movements & deep analytical videos, discussions of the current affairs in your Telegram app. Subscribe to NewsClick's Telegram channel & get Real-Time updates on stories, as they get published on our website.
Subscribe Newsclick On Telegram