Colonial Era Power Play in MAO College, Aligarh
Iftikhar Alam Khan's significant contribution to the existing literature on the history of the Aligarh Movement and colonial north Indian Muslim elites.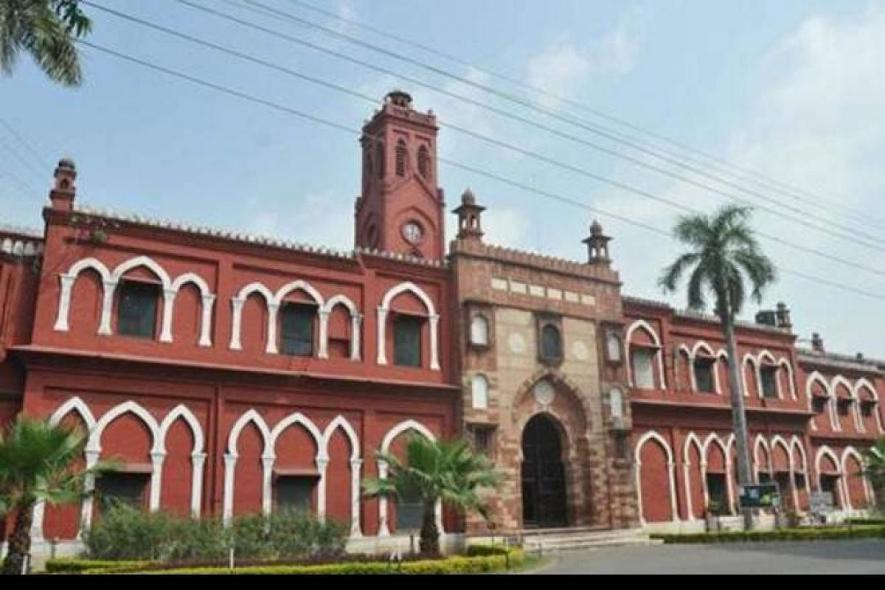 In academic research, the sociopolitical histories of Indian educational institutions are relatively less-attended subjects. David Lelyveld's Aligarh's First Generation, 1978, is among the outstanding exceptions. The range of sources Lelyveld has delved into, his deep insights, and the numerous aspects he suggests for further exploration remain guiding lights for researchers.
Prof. Iftikhar Alam Khan is one of the rare scholars who has derived immense benefits from Lelyveld and his works. From 1998 to 2001, he served as honorary director, Sir Syed Academy, Aligarh Muslim University. Despite being a science academic, he explores archival documents to continuously release outstanding works on the life and times of Sir Syed, his companions, institutions, and his private and public life. Iftikhar's engagement with primary sources, analytical abilities, and marvellous Urdu prose is admirable. He captures vivid details and moods of the era he writes on. In his meticulous historical research, there is orthodox historiographic rigour, which he articulates with an enviably literary flavour.
His latest Urdu language book, Rufaqa-e-Sir Syed: Rafaqat, Raqabat wa Iqtidar Ki Kashmakash, under review, is his thirteenth book in a series on Sir Syed.
This slim volume comprises the profiles of Sir Syed's three companions, Samiullah (1834-1908), Mehdi Hasan Mohsin-ul-Mulk (1837-1907) and Mushtaq Husain Viqar-ul-Mulk (1841-1917). But there is more to it than profiles: The author deals with the contradictory worldviews of Sir Syed's companions, their commitment to and engagement with colonial modernity, and a kind of psychoanalysis of their personality traits. Chief among them is the power-play, intrigues and jealousies they indulged in, and the brighter and darker aspects of their conduct and intent, particularly in the affairs of MAO College, the residential modern education college Sir Syed was building.
Interestingly, this volume brings out their significant discord with Sir Syed, a part of the complex and lesser-known aspects of the struggle for power to control MAO College. Despite these intrigues, Ifthikar shows, Sir Syed displayed remarkable leadership ability and took them all along. The book contains nothing without evidence and commentaries on the credibility of references. The limits of colonial modernity and reformists are revealed, along with the overlaps and contradictions between modernity and tradition in Samiullah, Mohsin-ul-Mulk and Viqar-ul-Mulk. The human frailties of each of them are exposed, sans inhibition.
The author includes new archival documents, private and official correspondence, memoirs, and other evidence, without losing sight of the class character, regional specificity and overall colonial context. For example, he exposes the smear campaigns launched by the three against Syed Mahmood, Sir Syed's son and successor to the college secretary post. Often, this happened in connivance with European members of MAO College. Exploiting some weaknesses and eccentricities in Syed Mahmood, they ousted him to get a hold over college affairs. The shenanigans had a particularly deleterious impact on the personality and conduct of Syed Mahmood during the last few years of his tragic life.
An all-encompassing biography of Syed Mahmood, as also of Sir Syed, is still awaited. However, the 2004 doctoral dissertation of Alan M Guenther of Mc Gill University, "Syed Mahmood and the Transformation of Muslim Law in British India", has an excellent and detailed biographical chapter on him. This and Guenther's 2011 essay on Mahmood's writings on English education in India fill much of the gap in our knowledge. Prof. Iftikhar, however, goes beyond biographical detail to expose the malicious propaganda and smear campaign against Mahmood to oust him from the college management. For example, Mohsin-ul-Mulk manufactured the rumour that not Mahmood but he had borne the Rs. 50 expenses for the last rites of his father in March 1898. Iftikhar contradicts this story by showing that Mahmood paid a much more considerable sum on his father's medical treatment. Iftikhar pricks commonsense by questioning the significant figure of Rs. 50 that Mohsin-ul-Mulk cites. Even if we persuade ourselves to trust his version of events, is it not undignified to bring up self-professed acts of philanthropy in the public domain?
More manipulative, cunning and unscrupulous in terms of power-play (though not in financial affairs) than the other two, Mohsin-ul-Mulk played a particularly damaging role in prioritising politics over the core educational concerns of the college. He, aligned with the British, played a pivotal role in the Shimla Deputation. In its charter of ten-odd key demands the first one was to raise MAO College to a residential university that could affiliate other colleges in the subcontinent. This, however, was pushed down to the last of the demands. Only the latter request got fulfilled in 1920, that too without any affiliating jurisdiction. Share in power was made the top priority and expansion of a network of educational institutions was made the last one. This had—still has—severe repercussions for the region and its Muslims.
Hastily seeking a share in political power was an abiding concern of the Muslim landed aristocracy and the "Kutcherry class" in parts of west Uttar Pradesh, metaphorically identified with Aligarh, Bulandshahr and Moradabad. Many Muslim elites of this region and its vicinity had an ambivalent or love-hate relationship with the modernist MAO College project. Accordingly, these three figures sought to preserve traditional retrogression, unlike the clear-headed goal of Sir Syed to fuse the best of the East and the West. For this reason, Prof. Iftikhar is now working on the traits of the Muslim elites of the region, with the proposed title, "Atraaf-e-Sir Syed", the vicinities in which Sir Syed worked.
The author does not elaborate on the role of Sir Syed's three companion-successors in the Educational Conference, which regrettably turned into a political organisation. After Sir Syed died, sadly, not a single residential college could be set up anywhere in the country. [Jamia Millia Islamia, which came up in 1920, was also a result of people associated with Aligarh people who held anti-colonial nationalist worldviews. Another exception is what is now called the Women's College of AMU, which is the only significant addition to the credit of the Educational Conference.] It strikes a sharp contrast with the Anjuman-i-Islam of Mumbai, which runs a chain of schools and colleges in western India. This aspect of the history of the Educational Conference also awaits deeper explorations and evaluation.
In particular, the misplaced priorities and deviation from the original goals of the College and the Aligarh Movement peeved Syed Mahmood. By the 1880s, argues the author, Sir Syed had gained a high stature. Therefore, his close companions were guarded and restrained in expressing dissent against his vision for the college. Of all his companions, his son alone shared his vision and subscribed to it wholly. However, Prof. Ifthikar found that the three worthies did not find Mahmood acceptable as Secretary of the College. By 1900, two years after Sir Syed passed away, Mahmood got ousted from not just the College management but Aligarh itself. He had to shift to Sitapur, where he stayed with a cousin.
According to the author, Viqar-ul-Mulk was the more conservative and traditionalist of the three and more upright, though he bore his integrity with arrogance. Francis Robinson cites a remark by Sir Syed on Viqar-ul-Mulk in his 1974 book, Separatism Among Indian Muslims: Politics of the United Provinces. "I believe Mushtaq Hussain would not change his opinion even if God revealed Himself against it."
Despite being quite a reactionary, in terms of caste and gender, Viqar-ul-Mulk's conduct with his widowed British daughter-in-law, Shelly, was dignified. Prof. Iftikhar deals with this aspect in detail. Earlier, in "Humanism of an Ultraconservative", retired IAS officer Naved Masood wrote, "We need not question the judgment of Sir Syed [about Viqar-ul-Mulk] but take note of the multi-layered nature of human personality. At an altogether different plane, the facts mentioned here invite the serious scholar to examine the human side of 'Muslim orthodoxy' and whether it holds lessons—or at least provides points to ponder—for the current self-righteous orthodoxies with its rigid worldviews. In any case, the episode deserves to be widely publicised as providing new insights in the social life of the Muslim gentry."
Notwithstanding some proofing errors and a few repetitions, this volume needs appreciation. It is heartening that rigorous academic studies are getting published in Urdu even as the embattled language fights its marginalisation. A short concluding note may have enhanced the value of this volume. The English-language academia in the humanities and social sciences need to learn from the rigours of meticulous research that embellishes the book. It is a significant addition to the existing literature on the history of the Aligarh Movement and colonial north Indian Muslim elites, besides inviting the attention of historians to explore the social histories of other major educational institutions in India. Hopefully, the account will get translated into English to garner an even wider readership.
The author is professor, Modern and Contemporary Indian History, Aligarh Muslim University. The views are personal.
Get the latest reports & analysis with people's perspective on Protests, movements & deep analytical videos, discussions of the current affairs in your Telegram app. Subscribe to NewsClick's Telegram channel & get Real-Time updates on stories, as they get published on our website.
Subscribe Newsclick On Telegram