Competition Within BJP for CM Candidate Surfaces Well Ahead of 2025 Assembly Polls
This comes in the backdrop of the fact that BJP leaders have repeatedly announced that the party will form its own government in 2025 in the state.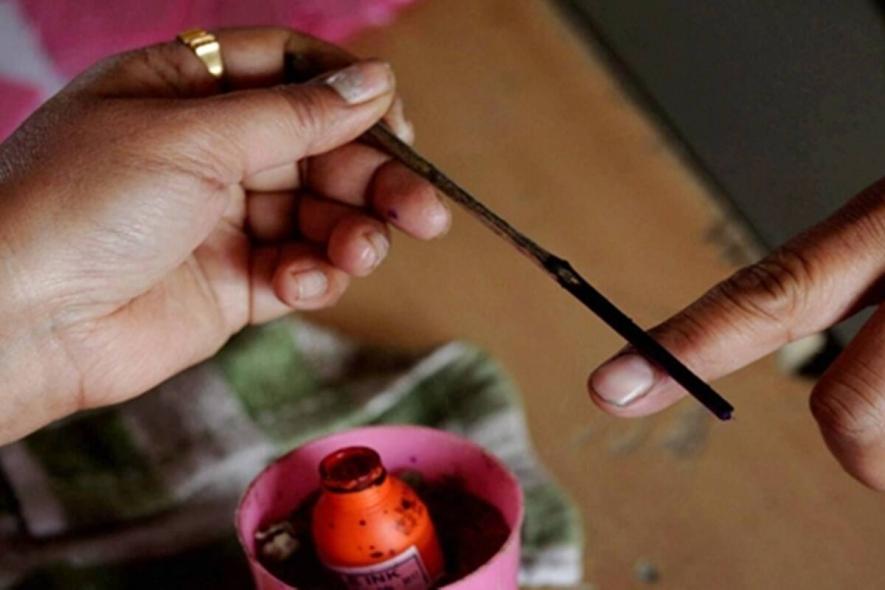 Representational Image. Image Courtesy: PTI
Patna: Though the next Bihar Assembly election in 2025 is far away, there seems to be already a race among opposition BJP leaders to project themselves as the "real" face for the post of chief minister of the state. In recent days, one after another BJP leaders have claimed their stake directly or indirectly for the CM's post. Many have virtually launched separate campaigns to contest for the top post.
Prominent BJP leaders who have publicly made their claims include state party president Samrat Choudhary, former Union minister and party MP Rajeev Pratap Rudi, and leader of the opposition in Assembly Vijay Kumar Sinha.
In addition, there are other senior leaders including two Union ministers (Giriraj Singh and Nityanand Rai) and former deputy chief minister Sushil Kumar Modi who are being seen as key aspirants for the CM post. Their supporters in the party have been highlighting their names amid this premature discussion.
Soon after Choudhary was appointed as Bihar party chief in March 2023, he publicly projected himself as the CM candidate in the 2025 Bihar Assembly polls to take on the combine of Nitish-Tejashwi of Mahagathbandhan.
Choudhary, who is a BJP MLC and an OBC leader belonging to the powerful Koeri community, has started wearing a saffron turban and saffron gamcha, supposedly to display his loyalty to the party. Chaudhary was also backed by Griraj Singh recently as the CM face.
Three days ago, Rudy, who belongs to the powerful upper caste Rajput, announced at a public meeting in his parliamentary constituency Saran that he would lead the party in the next Assembly polls in 2025. He reportedly also said that no one else but he would lead the party – in his first attempt at gaining prominence in state politics.
An aggressive Sinha, who belongs to the powerful landed upper caste Bhumihar, on Thursday said that BJP's CM candidate would be a leader with an RSS background – referring to himself.
By emphasising the need for an RSS background for a CM candidate, Sinha targeted Choudhary, who joined the BJP five years ago in 2018. Prior to joining the BJP, Chaudhary was affiliated with the RJD until 2014, after which he joined the JD-U. Furthermore, Chaudhary does not have an RSS background; rather, he is the son of a veteran Socialist leader.
Several BJP leaders are promoting another name that is being discussed for the post of CM: Nityanand Rai, who belongs to the same caste as RJD chief Lalu Prasad – Yadav. Rai is seen as a leader with the potential to make a dent in Lalu's traditional social support base.
 Sushil Kumar Modi, known for his articulation and influence within the party, is another CM candidate being projected by numerous party leaders and workers.
This comes in the backdrop of the fact that BJP leaders have repeatedly announced that the party will form its own government in 2025. It is seen as the party's strategy to confront the challenge posed by the ruling Mahagathbandhan, which comprises the Janata Dal (United) led by Nitish Kumar, the RJD led by Lalu Prasad/Tejashwi Yadav, the Hindustani Awam Manch led by Jitan Ram Manjhi, as well as the Congress and Left parties.
According to political observers here, this race among party leaders has exposed the BJP as a house divided in Bihar, with conflicts between dominant upper caste and backward caste leaders, just before the crucial 2024 Lok Sabha polls. Interestingly, the BJP's top leadership, including PM Narendra Modi and powerful Union Home Minister Amit Shah, are reportedly concerned about contesting the upcoming elections alone in Bihar. This is because the party is left with only one ally, the Lok Janshakti Party (LJP) of Union Minister Pasupati Kumar Paras, which has no MLAs in the state Assembly and is considered a spent force. It is worth noting that the BJP is attempting to bring two or three small parties into its alliance, including Chirag Paswan's LJP, Upendra Kushwaha's Rashtriya Lok Janata Dal (RLJD), who quit the ruling JD-U in February 2023, and Mukesh Sahni's Vikassheel Insaan Party (VIP), a former minister.
The BJP, still reeling from the significant setback delivered by Nitish Kumar last year, has seen Union Home Minister Amit Shah make four to five visits to Bihar as part of the party's 'Mission 2024' campaign for the upcoming Lok Sabha polls. Shah boldly declared the party's intention to secure victory in all 40 seats in the state.
All eyes are on the likely visit of Modi and Shah in Bihar in June during the party's month-long Maha Sampark Abhiyan (mega mass contact campaign) as they may either put an end to the discussion over the CM candidate or would hint to support one leader for the top post.
Get the latest reports & analysis with people's perspective on Protests, movements & deep analytical videos, discussions of the current affairs in your Telegram app. Subscribe to NewsClick's Telegram channel & get Real-Time updates on stories, as they get published on our website.
Subscribe Newsclick On Telegram