Crusader for Converting Green Revolution to Evergreen Revolution
MS Swaminathan believed that water conservation, genetically diverse crops and energy-reducing methods would make agriculture ecologically safer and help small farmers.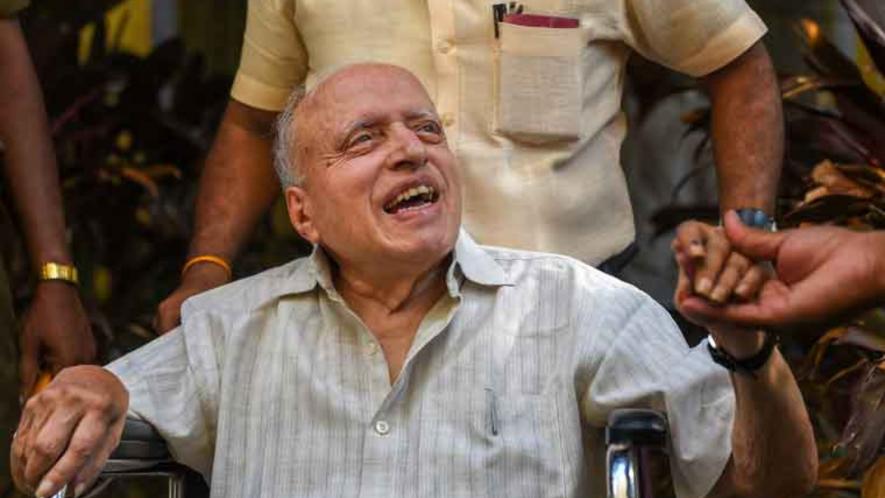 M.S. Swaminathan. Image Courtesy: PTI
MS Swaminathan, the Father of India's Green Revolution, passed away at the age of 98 on Thursday. The internationally renowned agricultural scientist was conferred with several prestigious awards like the first World Food Prize—established by Nobel Peace Prize winner Norman Borlaug—Ramon Magsaysay Award and Padma Shri.
C Subramaniam Called for Agricultural Scientists
When Lal Bahadur Shastri became Prime Minister after Jawaharlal Nehru's demise, no Congress leader being considered for ministerial berth was willing to become the agriculture minister.
Anyone holding that portfolio had the unenviable task of going around the world with a begging bowl for food grains to deal with India's frightening level of food shortage and hunger.
C Subramaniam, the heavy industries minister in Nehru's Cabinet, was given the agriculture portfolio by Shastri. In his autobiography, Subramaniam wrote that after taking oath as the agriculture minister, he convened a meeting of agricultural scientists from New Delhi's Pusa Institute instead of meeting his ministry's top bureaucrats.
One of the scientists was Swaminathan, who, along with others, apprised the minister that high-yielding varieties of seeds used in Mexican laboratories had the potential to transform the agricultural sector and augment food grain production.
That meeting was the turning point for Indian agriculture, which was transformed by the launch of the Green Revolution and the use of high-yielding seeds in Punjab, Haryana and Bihar. Later, President KR Narayanan conferred Bharat Ratna on Subramanium for his contribution to the Green Revolution.
India's Food Grains Self-Sufficiency 'More Important' Than Apollo 15
While Borlaug is credited with developing Mexican dwarfs (the high-yielding variety of wheat and rice seeds), which ushered in the global Green Revolution, Swaminathan was the crusader of that revolution in India.
Swaminathan's historical initiative made India self-sufficient in food grain production in 1971, ending the ignominy that the country was living from ship to mouth. It happened during the first tenure of Indira Gandhi, who unilaterally terminated the PL480 agreement with the USA based on which India got wheat and rice to meet its massive food shortage.
India's self-sufficiency in food grain production in 1971 was described by Swaminathan as more remarkable than the man walking on the Moon in 1971.  
World-renowned demographer Thomas Malthus had predicted that India would become a victim of unprecedented starvation causing millions of deaths because of severe food shortage. While Borlaug, in his Nobel prize acceptance speech, acknowledged India's exemplary role in spearheading the Green Revolution.
Borlaug later commended Swaminathan and wrote: "To you, Dr. Swaminathan, a great deal of the credit must go for first recognising the potential value of the Mexican dwarfs. Had this not occurred, it is quite possible that there would not have been a Green Revolution in Asia."
While mourning his sad demise, it is critically relevant to recall Swaminathan's legacy, which represented his quest for transforming the Green Revolution into an 'Evergreen Revolution'. He did so by stressing that an 'Evergreen Revolution' would be the outcome of a persistent practice of methods that would lead to sustainable agriculture by eschewing some habits such as the use of too much fertilisers and water associated with the Green Revolution.
Those articulations corresponded to Borlaug's prescription in his Nobel prize acceptance speech that fertilisers should be used like human use medicines to deal with illness and ailment and recover from diseases.
From Green Revolution to Ever Green Revolution
Swaminathan explained the attributes of an Evergreen Revolution in his 2010 book From Green To Evergreen Revolution and wrote that water conservation, genetically diverse crops and energy-reducing methods would make agriculture ecologically safer and help small farmers immensely.
"Land and water management", Swaminathan, wrote, "should be given 'number one' priority for achieving evergreen revolution," He then cautioned: "If agriculture goes wrong, nothing else will have a chance to go right in our country."
These profound words assume greater significance in the context of crises confronted by the agricultural sector, which is witnessing tragic suicides by farmers, who find agriculture an unprofitable profession.
In his address to Parliament in November 2010, then-US President Barack Obama stressed the idea of an Evergreen Revolution as a remedy to climate change.
Swaminathan said that the Green Revolution should be pro-nature, pro-poor and pro-women.
When Narayanan conferred the prestigious Indira Gandhi Award for Peace, Disarmament and Development on Swaminathan, he invoked his idea of an Evergreen Revolution—the idea is now gaining traction globally.
National Commission on Farmers and MSP Legacy
The Manmohan Singh government selected Swaminathan to lead the first National Commission on Farmers. The Commission's monumental report, while recommending measures for attracting the youth towards agriculture and making it a more profitable profession, pleaded for a Minimum Support Price (MSP) for crops which should, at least, be 50% more than the weighted cost of production.
Now, MSP is the oft-quoted demand of farmers across India. Many political parties demand the implementation of the report and the "Swaminathan formula" for MSP for all crops. 
Swaminathan's name has become very familiar in farmers' protests and political agitations in the defence of the farming community. His legacy will endure to transform the Green Revolution into an Evergreen Revolution.
The writer served as the officer on special duty to President KR Narayanan. The views are personal. 
Get the latest reports & analysis with people's perspective on Protests, movements & deep analytical videos, discussions of the current affairs in your Telegram app. Subscribe to NewsClick's Telegram channel & get Real-Time updates on stories, as they get published on our website.
Subscribe Newsclick On Telegram