Culture of Revolving Doors in US Also Decides Which Drugs are Approved by FDA
Many of those serving on FDA advisory boards have either received benefits or taken up lucrative jobs with the same pharma companies whose drugs they approved while in the FDA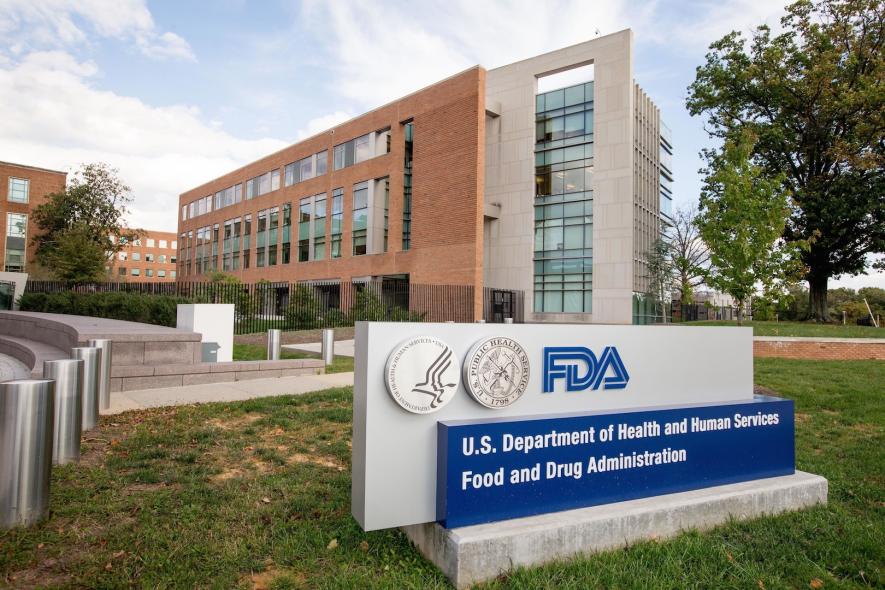 Citizens should be able to trust government appointed regulatory bodies to take the utmost care and apply stringent checks before declaring any drug to be safe and effective for treatment. After all, these decisions directly impact the health and lives of the country's population. But the Food and Drugs Administration (FDA) of the United States is clearly not performing its job carefully enough. Recent investigations by Science magazine have revealed that drug approvals are not dependent on just quality and efficacy, but also on the kind of benefits given to advisory committee members by the pharmaceutical companies seeking those approvals.
The twist, however, is that often these benefits, in the form of research funds or money for travel and consultation, came after the approvals were made. Past records of a physician's funding may undergo some scrutiny, however weak, by the FDA for deciding conflict of interest in appointments to advisory committees. But the FDA has completely ignored the benefits and perks physician advisors receive from pharma companies after they grant their drugs approval.
Also Read | Authors of World's Most Authoritative Medical Textbook Received $11 Million From Pharma Industry: Study
A case in point is the story of Seroquel, an antipsychotic drug manufactured by AstraZeneca. The drug was known for causing sudden cardiac deaths when taken in combination with certain other drugs. Despite this, in 2009, FDA panels approved for it to be prescribed for a wider range of conditions almost unanimously. The panel members considered the results of clinical trials conducted by AstraZeneca itself while taking this decision. Many of these members received benefits from the company after these approvals.
The following year, the company had to pay the government more than $500 million for settling various lawsuits involving irregularities in the way their clinical trials were conducted. But this amount would not have pinched the company much as it raked in $5 billion of profit from the sale of the drug. When the number of cases of cardiac arrests kept rising, some of which had resulted in deaths, FDA finally ruled the company to issue warnings on Seroquel's labels for the risk it posed in combination with other drugs.
In many cases, FDA has also failed to flag conflicts of interest in appointing advisory members to approve drugs of companies from which they have received funding or other benefits in the recent past.
Also Read | Soon, Print Your Own Medicines
Christopher Granger, a cardiologist at Duke University and member of one of the two FDA committees that approved Seroquel, received the highest payment from AstraZeneca after the approval in 2009. But several advisors on the FDA committees that approved Seroquel, including Granger, also received significant research funds or payments from the manufacturer in the year before the 2009 meetings. While Granger said he had made full disclosure of these payments to FDA, the regulatory authority failed to provide these documents in response to a Freedom of Information Act (FOIA) request.
These benefits also take the form of jobs. Many of those serving on FDA advisory boards have later gone on to take up lucrative jobs with the same pharma companies whose drugs they approved while in the FDA. This culture of revolving doors is not just restricted to cosy relations between the pharmaceutical industry and FDA in the United States, but extends to most branches of the government.
While in the case of the FDA, this results in lapses which can cost people their lives when dangerous drugs get approvals, in the case of military, this results in fuelling of wars. In finance, big banks get away with fraud and crimes when Wall Street and government officials are complicit in ensuring minimum punishment and minimum losses to the banks, again at a cost to the American citizen.
There have been many such examples over the years. Amongst the most notorious ones is perhaps that of Dick Cheney, under whose direction Pentagon gave contracts and funding worth millions of dollars to Brown and Root Services (BRS), a private company which used to provide logistics to the US Army. When in 1995 Cheney had to leave office with Bill Clinton taking over the White House, he ended up at the post of the CEO of Halliburton Company, the parent company of BRS. Later when Cheney occupied the office of the Vice President of US under the presidency of George W. Bush, both of whom deceived the country into believing the need for waging war in Iraq, it was Kellog, Brown and Root (the new version of BRS, after mergers under Halliburton) which received one of the largest contracts for providing the US Army with logistical services in Iraq.
Also Read | 38 Million Indians Impoverished Because Of Buying Medicines In A Single Year, Says Study
Another instance is that of Eric Holder. He was partner at Covington and Burling, an international law firm that helps some of the biggest banks navigate cases of financial crime and fraud, later became Attorney General during Obama's tenure, helping those same banks escape punishment for the 2008 crisis, and was welcomed back to his position as partner after his stint as the attorney general ended.
The FDA is a part of this culture that plagues the United States. While some believe that certain flexibility is needed by the regulatory authority when most of the specialists who have the requisite expertise to join advisory panels receive funds from the industry, others point to many members who have managed to stay away from post- drug approval funding and payments. Carl Elliott, a medical ethicist, says the FDA carries enough authority to be able to force medical experts to choose between taking advisory committee roles and receiving benefits from pharma companies. Science quoted him as saying that the prestige and importance of serving on an FDA advisory committee would outweigh the lure of industry financial favors for many more discipline experts if FDA forced them to choose.
Get the latest reports & analysis with people's perspective on Protests, movements & deep analytical videos, discussions of the current affairs in your Telegram app. Subscribe to NewsClick's Telegram channel & get Real-Time updates on stories, as they get published on our website.
Subscribe Newsclick On Telegram