Top COVID-19 Vaccine Manufacturers Fail Poor Countries
Pharma giants, like Pfizer, Modern and J&J, have neither contributed to WHO's COVAX nor provided a significant number of doses to poorer countries.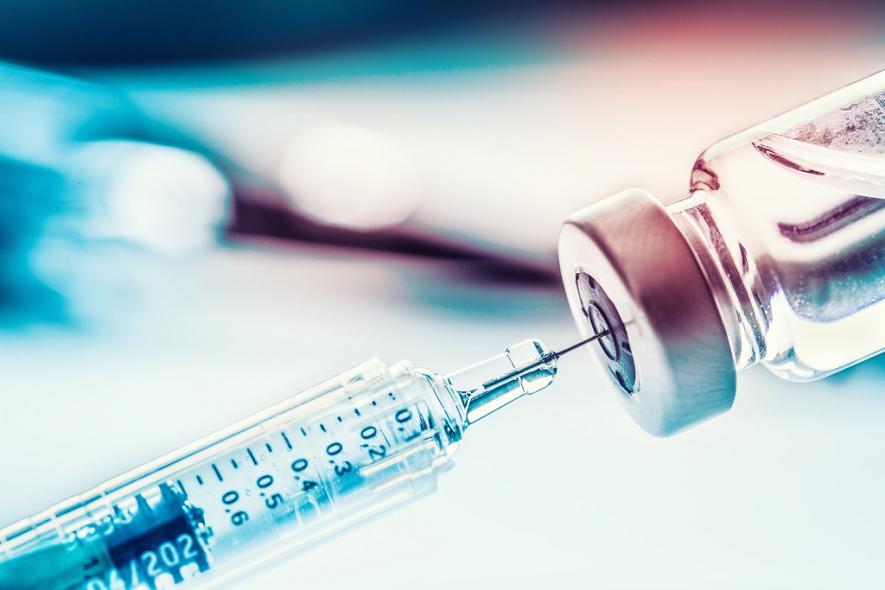 Representational image. | Image Courtesy: flickr
Billions of people all over the world have not been vaccinated against COVID-19 despite the rollout of vaccines around one year ago. According to World Health Organisation director-general Tedros Adhanom Ghebreyesus, 116 countries are "off track for our shared target of vaccinating 70% of the population of every country by the middle of this year". In Africa, 83% of people still have not received a single dose, he said highlighting the inequality in vaccination in the continent on February 16.
Abysmally Low Vaccination in Low-Income Countries
Looking at the vaccination rates across income groups in different countries, the inequality is stark. As Figure 1 below shows, more than 70% of people are fully vaccinated in high-income (HICs) and upper-middle-income countries (UMICs). The rate of vaccination in low-income countries is shockingly 6%. Low-and-middle-income countries (LMIC) have only 44% fully vaccinated population.
Most of these countries, which are in Africa, Asia and Latin America, are still awaiting vaccines. In yet another travesty of vaccination, vaccines supplied to Africa, both by individual countries and through COVAX, had a very short shelf life and expired before they could be used.  
Vaccine Manufacturers Have Failed Low-Income Countries
Some of the vaccines produced by big pharmaceutical companies, like Pfizer/BioNTech and AstraZeneca/University of Oxford, have captured the global market jabs (Figure 2 below). Chinese pharma majors Sinopharm and Sinovac have also produced quite a substantial stock of vaccines.
While most of the major vaccine manufacturers are private companies, the Chinese state-owned Sinopharm has emerged as a major vaccine manufacturer which has supplied vaccines to LMICs. 
Figure 3 below shows the supply of these vaccines to different countries. Most of the big pharma companies have neglected the low-income countries (LICs). Pfizer and Moderna have directed more than 80% and 70% of their production to HICs and UMICs. 
In contrast, AstraZeneca has supplied more than 70% of its production to LMICs and LICs. Although J&J has produced vaccines only about one-eighth that of Pfizer, it has supplied about 53% of them to LMICs and LICs. 
Figure 3 also shows that direct commitment from companies to LICs and LMICs is very low. These countries, especially LICs, have had to depend on COVAX, which has also not got adequate support from either rich countries or Big Pharma.  
Big Pharma Neglecting COVAX
COVAX, a collaboration between the WHO and other multilateral agencies, was formed to accelerate the development and manufacture of vaccines and ensure their fair and equitable access. The WHO has time and again appealed to rich countries as well as Big Pharma to contribute to COVAX so that vaccines can be made available to poorer countries at lower prices. 
However, Figure 4 below shows that top pharma companies have failed miserably to contribute to COVAX. For instance, while Pfizer made astronomical profits in 2021, it contributed only 40 million doses to COVAX. In 2021, Pfizer recorded a 95% jump in revenues from about $42,000 million to $81,000 million. The rise in Pfizer's net income between 2020 and 2021 was a whopping 140%. Moderna too contributed only 50 million doses while J&J a measly 6 million doses.
AstraZeneca, Sinovac and Sinopharm are the only vaccine manufacturers which have contributed more than 100 million doses each to COVAX. Companies that have made the largest profits during the pandemic, such as Moderna and Pfizer, have just done lip service by providing too few doses to COVAX.  
Furthermore, Big Pharma has also refused to share the technical know-how with manufacturers in LICs and LMICs. The pharmaceutical giants have been ferociously opposing the TRIPS waiver proposal and lobbied with rich countries in thwarting it at international fora. 
In order to counter the Big Pharma lobbies and tackle the vaccine inequity, the WHO established its global mRNA technology transfer hub in South Africa in 2021, aimed at building capacity for vaccine manufacturing in LICs and LMICs. 
"Much of this inequity has been driven by the fact that globally, vaccine production is concentrated in a few mostly high-income countries. One of the most obvious lessons of the pandemic, therefore, is the urgent need to increase local production of vaccines, especially in low- and middle-income countries," Ghebreyesus pointed out recently. 
The WHO's efforts of building the technology hub have paid off and it has succeeded in reproducing Moderna's mRNA vaccine. Six countries, Egypt, Kenya, Nigeria, Senegal, South Africa and Tunisia, will be the first to receive the technology to produce their own mRNA vaccines. 
While actors such as the WHO and many scientists are making their best efforts to tackle the vaccine inequity, Big Pharma continues to make profits and protect the patent monopoly over vaccines, drugs and therapeutics.
Get the latest reports & analysis with people's perspective on Protests, movements & deep analytical videos, discussions of the current affairs in your Telegram app. Subscribe to NewsClick's Telegram channel & get Real-Time updates on stories, as they get published on our website.
Subscribe Newsclick On Telegram