Veteran Documentary Filmmaker KP Sasi Passes Away at 64
Documentary filmmaker and cartoonist KP Sasi succumbed to prolonged illness in a hospital in Thrissur, Kerala.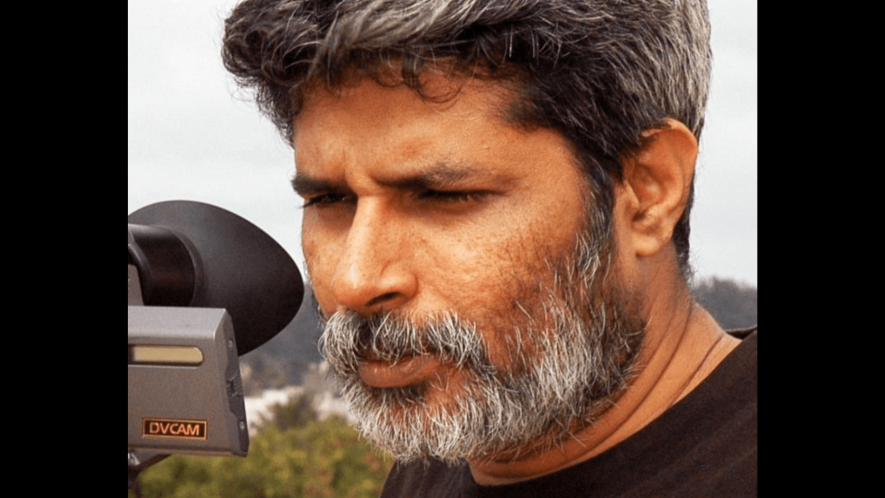 Veteran Documentary Filmmaker KP Sasi Passes Away Aged 64. Image Courtesy: Wikimedia Commons
New Delhi: Documentary filmmaker and cartoonist KP Sasi succumbed to prolonged illness and died at the age of 64. He breathed his last in a hospital in Thrissur. Sasi used his craft to highlight people's struggles across the country over the past four decades. 
K.P. Sasi is one of the unsung heroes of the Indian parallel cinema movement.  He worked as a cartoonist in his early days. One of the earliest to adopt documentary filmmaking in the country, and a scathing critic of the development model being followed by the Indian state, he has given a voice to the oppressed from Narmada valley to Kashipur. His work consists of a diverse repertoire of feature films and music videos to a plethora of documentaries that touch every aspect of our lives.
 He has made several documentaries on environmental issues, Adivasi struggles, displacement, and growing attacks on Christians in Orissa. He used to call himself-  "…an activist first and then a filmmaker." 
Though he is the son of K.P. Damodaran, one of the founders of the Communist Party of India in Kerala, he was not swayed by politics until his late teens when he read his father's works and was influenced by the wave of post-emergency activism. Starting out as a cartoonist, he realised that documentary was a more powerful medium for political expression after watching Anand Patwardhan's 1978 documentary Prisoners of Conscience, based on the emergency and Tapan Bose's An Indian story based on the Bhagalpur blinding incident.
Known for his incisive analysis, Sasi's works explore the socio-economic contradictions and collision between the commercial interests and the lives of the masses as well as the socio-ecological issues that crop up in the name of 'development'.
He was living in Bangalore but was active with people's movements across India. His grounding in cartooning meant that satire was one of the main tools in his films. His music videos "Gaon Chorab Nahi" and "America America" are hard-hitting reminders of violence thrust on the oppressed population by capitalism and Imperialism. The biting sarcasm in his music video 'America America' in protest against the Afghanistan and Iraq wars (which according to him offended Indian Americans more than Native Americans) is testimony to that, according to a report in Gauri Lankesh News. 
According to an interview given by him to The Hindu in 2012, he said, "documentary activists use a lot of pain and anger. Satire is more powerful and cannot be confronted easily. It is yet to be properly explored as a medium of political activism."
His documentaries include "A Valley Refuses to Die", "We Who Make History", "Living in Fear", "In the Name of Medicine" and "Voices from a Disaster".
His documentary film "Voices From the Ruins – Kandhamal in Search of Justice", a documentary about large-scale violence against Christians in Odisha in 2007 and 2008 exposed the brutal horrors of Rashtriya Swayamsevak Sangh (RSS) on the Adivasis Christians of Kandhamal, Orissa.
Sasi's feature films include Ilayum Mullum, on the social and psychological violence against women in Kerala.
Over the years, he has documented the Manipuri people's struggle against the Armed Forces (Special Powers) ACT, of 1958 (AFSPA) ( Redefining peace), issues of water privatisation (Source of life for sale), displacement of tribals in Odisha ( Development at gunpoint), Narmada issue ( A valley refuses to die), climate change and many other pertinent issues of our time. His music video Gaon Chodab Nahin became one of the anthems of defiance for the natives of Kashipur in their struggle against the mining giants.
His feature films were also built around pertinent issues with Ilayum Mullum becoming a document on the everyday violence faced by women and Ek Alag Mausam highlighting the travails of those affected by HIV AIDS.
For him, documentary film-making was about studying an issue, clarifying questions and telling the truth to the world, something which he had found increasingly hard to do with the rising expenses in a 'growth-oriented' economy. He made his first film at Rs. 2000, an abysmally low sum unimaginable in today's circumstances, but he continued to soldier on with his camera, even under trying circumstances. 
Get the latest reports & analysis with people's perspective on Protests, movements & deep analytical videos, discussions of the current affairs in your Telegram app. Subscribe to NewsClick's Telegram channel & get Real-Time updates on stories, as they get published on our website.
Subscribe Newsclick On Telegram