Dutch Prof's Guide to Moroccan Nationalism at FIFA World Cup—And Lessons for India
A country's lack of love for minorities breeds alienation. Where club affinities help people transcend other identities, such feelings are vented in the football field.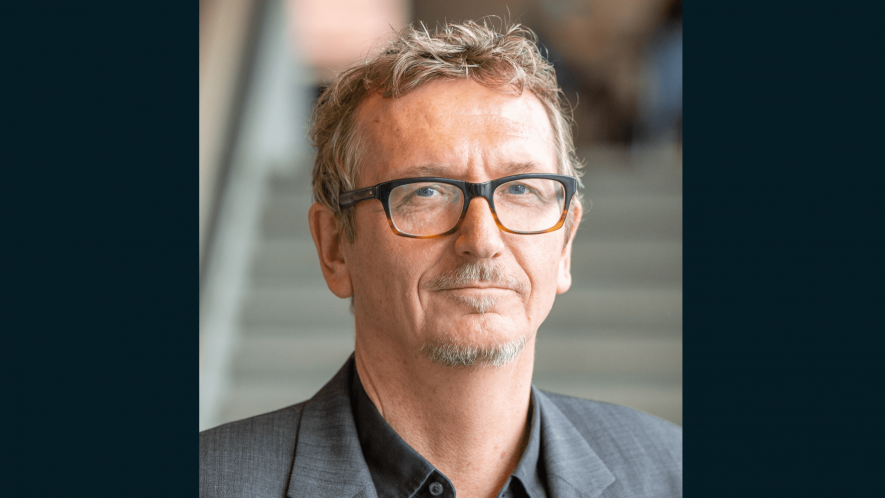 When Morocco plays France later today for a berth in the FIFA World Cup final, many a white Dutch in the Netherlands capital, Amsterdam, will cheer for Moroccan star Hakim Ziyech. Not for them the resentment over Ziyech choosing to represent Morocco over the Netherlands. Not for them the anger at Ziyech's decision, which we Indians would likely think of as betrayal. He is, after all, their boy, a hero for the fans of the Amsterdamsche Football Club Ajax, popularly known as Ajax, for which he successfully played for four seasons.
"Ajax fans, therefore, will support Ziyech playing for Morocco. Club identity trumps nationalism, especially now that the Netherlands is out of the tournament. So, next to players choosing to play for a country in which they were not born, supporters now also choose a national team to which they only connect through a player," wrote Maurice Crul to me in an email interview.
Crul knows a thing or two about identities that most of us would not, for he is Professor of Identities, Diversity and Inclusion at Vrije Universiteit, Amsterdam, and was closely associated with a project, Children of Immigrants in School. Crul is currently engaged with an international project on how residents of large West European cities are adapting to the increasing social diversity around them.
Ziyech was born in Dronten, a small provincial town in the Netherlands, to parents who had migrated from Morocco. Spotted for his skills while playing in the streets, he was groomed and coached for big things in football. Ziyech is among the four Moroccans— Noussair Mazraoui, Sofyan Amrabat and Zakaria Aboukhal are the other three—born in the Netherlands but now members of the Moroccan squad playing in the 2022 FIFA World Cup in Qatar.
The pull of nationalism seldom operates in isolation. There are other social dynamics also at play. The Dutch TV channel RTL4 was recently told by the chair of asv Dronten, a local amateur club for which Ziyech played in his early years, that the young players of their team did not want to be a Maurice Depay, the star player of the Netherlands, but a Hakim Ziyech. Crul cited the chair's remark to say, "These young players are white Dutch kids, for whom local heroes seem [so important as] to trump nationalism. It goes to show that identities are an interesting thing and that nationalism mixes with other identities."
The support of Ajax fans for Ziyech is almost fanatical. Crul said the F-side, the "hooligan" among Ajax supporters, had even invented a "special cheer" whenever Ziyech scored a goal. For an unknown reason, Ajax is touted to have a Jewish origin. The F-side has built upon this invented identity to portray themselves as 'super Jews.' Given the historical Jew-Muslim differences and conflict, for the F-side to root for Ziyech, a Moroccan Muslim, has more than a touch of irony, vividly illustrating that club affinities can lead people to transcend other identities.
But support for Moroccan players like Ziyech makes it bewildering why they choose to play for their country of origin than that of their birth. Crul said that, for players, the most prestigious football arena is Europe. Whether born in Morocco or Europe, members of the Moroccan football squad invariably make a beeline for Europe's football clubs. "The World Cup is the second most important arena to play in," he said.
There are three important factors the players take into consideration before deciding to play for their country of origin or that of their birth. "A player will ask himself, 'Which is the team I am most likely to get a secure place?' He will then ask which of the two national teams is most likely to qualify for the World Cup. His financial advisor will play a huge role in the player's decision, as there are huge monetary stakes involved," Crul said. And there is a third factor.
Ziyech's story confirms Crul's analysis. In 2015, he had more or less decided to opt for the Netherlands, telling an interviewer that the decisive factor for him was the Netherlands often qualifying for big tournaments. Next year, the Dutch failed to reach the 2016 European Championship, prompting Ziyech to have a change of heart.
Indeed, the kind of exposure a player gets at the World Cup determines his financial worth in the international football market. For instance, some Moroccan players, particularly their Canadian-born goalkeeper Bono (Yassine Bounou), have become household names worldwide, courtesy of their spectacular performance in Qatar. Their market value should climb north.
The third factor is identity. "That is really a wild card," said Crul, for identity is dependent on the intensity of the player's identification with the country of origin. "The Moroccan identity for the Europe-born players in the Atlas Lions team is strong and voiced proudly," Crul said, pointing out that the intensity of identification has manifested in the energy both the players and their supporters, mostly comprising members of the large Moroccan diaspora, have displayed.
This energy of Moroccans emanates from the pride they take in their country. And this energy is fuelled by the "anger a lot of young Moroccans feel because of the discrimination and hate they continue to encounter in Europe after the 9/11 attacks," said Crul. He cited several examples of hate politics—racist slurs being hurled at Moroccan women and assailants attempting to rip off their headscarves.
Until recently, the Moroccans encountered discrimination in the labour market, with research showing that their chances of securing a job were two or three times lower than those of Dutch descent. "Moroccan children experience a lot of racism in their daily lives—and during football matches when they play for their teams against others. More than any other group, they are the victims of racism," Crul said.
But Crul also pointed to an interesting aspect of Moroccan nationalism, which "has never been very strong among the migrants in Europe. And that's because the migrants are mostly Amazigh from the north of Morocco." The Amazigh people are a distinct ethnic group with their culture and language, and some resent and oppose the Arabisation to which they have been subjected. Amazigh activists now strive to popularise their language among the younger generation. The Amazigh were earlier known as Berbers, a term derived from the word barbarian, which is undeniably a racist slur. Its usage is frowned upon and discouraged.
The World Cup has, for sure, papered over the ethnic divide within Morocco. Crul said, "This only goes to show that there is something else involved than just nationalism. It is about making a statement [to Europeans] that when you ask me to choose, I will choose Morocco rather than the country where I was born and raised. In this, a big role has been played by the pain and discrimination that the younger generation of Moroccans has felt."
But beyond politics and positioning, Moroccan players have reciprocated the love their fans in their country of birth have shown them. For instance, Ziyech, before he moved to Chelsea, bought a villa worth 4.4 million Euro in Vinkeveen village, just 18 km from Amsterdam. It is in this village those in show business and stars in international sports reside. The norm among successful Moroccans, otherwise, is to buy plush houses in their country of origin.
Crul said, "His decision to buy the villa there shows his attachment to Amsterdam rather than to his mother country Morocco. The Amsterdam Ajax supporters love Ziyech, but he also loves Amsterdam," Crul said.
Ziyech likely loves Amsterdam for its tolerance—Ajax supporters are identified for their uncompromising anti-racist stand in a country with increasing support for anti-immigrant and anti-Islam parties. "Ajax was also one of the teams that provided chances to black players and immigrants in the 1990s. Ziyech is attached to Amsterdam and Ajax, but it is a different story when it comes to the national team and the Netherlands," Crul explained.
Quite simply, love begets love.
India can draw lessons from the Dutch professor's guide to Moroccan nationalism and their football choices. Remember how Mohd Shami was trolled for bowling a poor spell in the T20 World Cup last year, linking it to his Muslimness and accusing him of having a soft spot for Pakistan. Or think of Arshdeep Singh, who was called a Khalistani for leaking runs in this year's T20 World Cup match this year. Reflect on the feelings of Muslims who are demonised just about every day. A country's lack of love for minorities breeds alienation, fortunately vented in the football field.
The author is an independent journalist. The views are personal.
Get the latest reports & analysis with people's perspective on Protests, movements & deep analytical videos, discussions of the current affairs in your Telegram app. Subscribe to NewsClick's Telegram channel & get Real-Time updates on stories, as they get published on our website.
Subscribe Newsclick On Telegram