Educate, Agitate, Communicate: Michael Holding and a Case for Rethinking the Information Age | Outside Edge
Michael Holding's impassioned speech on the importance of education, on the first day of the first Test between England and the West Indies, was widely lauded across the world. What he says about the West is true for Indian society too. For years now, our education system has systematically deleted and subverted its messaging to cater to politics, creating a generation that believes everything without question, and attacks those who do.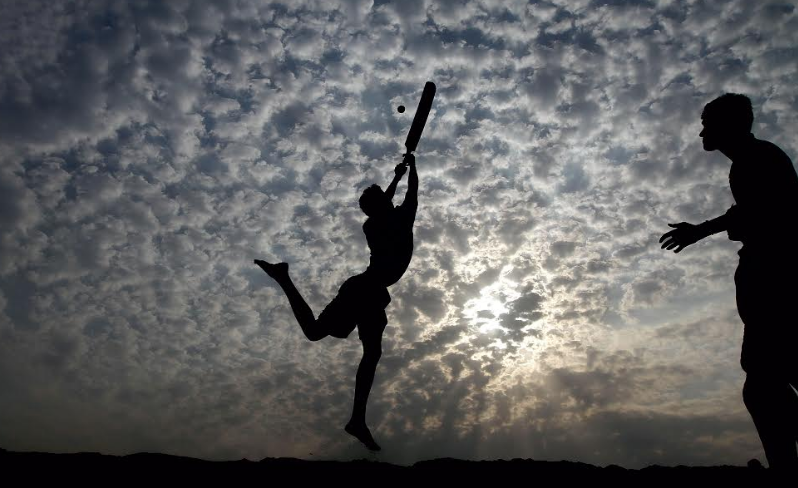 Sport, which can play an intrinsic role in education, is underused in the framework in India, and is largely relegated to competition-based activities. Meanwhile, the larger educational framework is also showing signs of a rot (Photo: SL Shanth Kumar).
Cricket is back, and with rain covers and long breaks in play. An incorrigible package deal. Glad to see the new normal will not change some of the finer traditions of cricket in the English 'summer'. Rain is a gift, no doubt, though when it interrupts play, very few present at the venue would look at the drops, the wet outfield, and feel a tug of romance. By any measure, though, it wasn't the perfect way to restart. 
After almost four months of lockdown, on the first day of the opening Test in the sanitized bubble of the Ageas Oval in Southampton, it rained. The toss was postponed, and inevitably the action too, cricket's  historic small steps into the Covid-19 era delayed by the inevitability of nature. The rain was a gift for cricket and the world this time around though, and, in the coming years, the break and the television it offered will prove to be a landmark in history.
Perhaps, the rain break was incidental, a pawn in the larger game of fate or destiny. This series is being played in the shadow of the coronavirus, and the backdrop provided by the global Black Lives Matter movement, was always going to be significant beyond the economic windfall and the World Test Championship ranking points it offered for both teams. 
Both sets of players took a knee — with the West Indians wearing black gloves on one hand honouring the legendary stand made by Tommie Smith and John Carlos on the Olympic podium in Mexico City 1968. But that was later. First in the rain was Michael Holding and his impassioned speech on racism across the world. It was direct, simple, eloquent and brooding. A brilliant few minutes on what racism, and the global movement against various forms of discrimination, means for us. The legendary fast bowler was almost in tears on camera, the poetic, lyrical and melodious bluntness in his voice leaving you breathless and fixed. It was much like his spells of fast bowling. Concise, precise, beautiful. And it provoked a conscience check, but also, and significantly so, left us with longing, and a sense of hope. 
Also Read | ATK Mohun Bagan: Ifs and Buts Remain as the Legacy Club Walks Down a New Path
Holding spoke about a world, beyond his time and perhaps ours too, where discrimination of any form would be unheard of and no one would live in prejudice just by virtue of being born of a certain colour, ethnicity, or by practicing a certain religion. And he spoke about breaking the centuries old chain of systemic brainwashing with the most powerful weapon ever known to man — education. 
Holding said: "Education is important unless we want to continue living the life that we are living and want to continue having demonstrations every now and again and a few people saying a few things.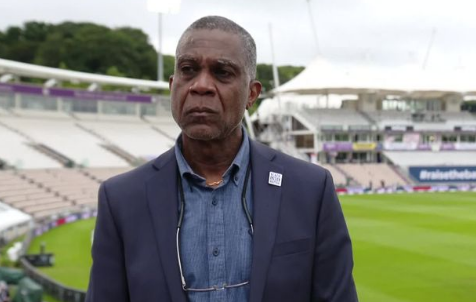 An emotional Michael Holding during his speech on racism in Southampton last week.
"When I say education, I mean going back in history. What people need to understand is that thing stems from a long time ago, hundreds of years ago," he added. "The dehumanisation of the black race is where it started. People will tell you that's a long time ago, get over it. No, you don't get over things like that and society has not gotten over something like that. How do you get rid of that in society? By educating both sides — black and white."
It was no surprise that I ended up listening to the great man — once known as Whispering Death to batsmen unlucky enough to face him — multiple times. And, passed those words through the prism of contemporary India. A country in a state of flux now. India is caught in an existential struggle between upholding freedom and the larger values of its noble constitution, and the changes forced upon it by those in power. The attempt at large is towards muddling its founding ethos for a vested and divisive agenda. Covid-19 has made it worse. The pandemic has also provided a foil for the government to impose its will without mass resistance.
Also Read | Ranjit Bajaj Makes His Pitch to Buy Quess East Bengal FC Shares
While at the outset, India's strife seems quite disconnected with a global racial struggle, parallels are aplenty. After all, it is an universal truth that class and creed struggles are but cousins, bound by the ugly DNA of discrimination and an overwhelming apathy towards humanity. 
Those parallels were highlighted by sheer coincidence, a freak of fate rather, on the very day Holding spoke. While the great former fast bowler — part of a proud West Indian team which upheld its rich mix of Afro-Carribean and Indian culture, strength and even weaknesses with pride — stood on a pavilion to talk eloquently about how education, combining the whole spectrum of perspectives, could bring about positive change in the world, India was also plotting and executing its own version of change.
India's Central Board of Secondary Education (CBSE) removed chapters such as Democratic Rights, Food Security in India, Federalism, Citizenship and Secularism from school courses, attributing the unprecedented and disruptive move to the pandemic. It would reduce the burden on students, came the justification. After uproar, the department clarified that this would be a temporary move. 
Temporary or not, there is a permanence in the kind of policies implemented by the Indian government to disrupt everything the country stands for. We began learning about the principles of democracy, about the Indian state and the scope it provides its citizens through liberty and equality, through our school text books. We later fathomed its larger implications in life but the framework of our cognizance of the right and wrong, the rights and discriminations, came through the basics we learnt as students across various stages. 
Holding spoke about how education could break the chain of discriminative, fascist and divisive narratives by creating buffers in subsequent generations, slowly but surely bringing about a complete change. The opposite is being attempted, in a sly and systematic manner by the dark forces across the world. Resistance, though, is building as well. 
However, in India, the attempt to subvert the agenda has become blatant thanks to an inherent inertness in our existence. We hardly react, we hardly act. Holding held himself accountable for not having acted when he was young. He used to justify it by saying that since it doesn't directly affect him, he would rather brush it aside or ignore it. With the hindsight provided by age, and by the build-up of angst and frustration after seeing years of oppression and descrimination all around, it burst out of him in England. It took 66 years of his life. In his speech, he seemed imploring that it should not take that long for the rest of us.
Life is an intricate web and no one lives in a silo. A section of the Indian population — the middle-class for instance —  see students protest in great institutions of education in the country against the restrictive policies of the government as "their" problem, and even brand it as political acts. They condemn student protests as meddlesome. Students, according to them, must study. They are missing the larger plot at play.
Also Read | Shashank Redemption: The Other Side to the Anti Indian Facade of the Outgoing ICC Chairman
Education creates a free-thinking, and thereby largely progressive population who will work towards making society all inclusive, and the country a haven for liberty and free enterprise. That kind of harmonic existence would completely hamper Fascist forces in the society keen on establishing a different narrative for the future. And the best possible way to start disruption is where the learning begins. 
Holding would concur. He has lived through it growing up in Jamaica, coming up through a system that largely pushed across the white narrative. He did not "learn anything good about black people", he repeated the sentiment more than once during his speech. A similar narrative exists in India. History books conveniently forget the contribution of dalits and the lower caste in the freedom movement, or the campaigns of tribal warriors against the British. Of late, one has lost track of the tweaks made in history texts to make it suitable for a majoritarian narrative.  
Education, and an all encompassing one, is indeed the answer. At this point, I am taken back to the late 1980s. As a nine-year-old, it was a sight of amusement for me to watch some old-timers — ladies and gentlemen well past their 60s — convene in an open yard near my house for evening classes. The state government had started a Campaign for Total Literacy in Ernakulam district (Kochi). It was a pilot project which was later implemented across the state. Couple of my aunts were volunteer teachers in the campaign.
By the mid-1990s, Kerala was fully literate. The campaign slogans were simple, and revolved around empowering everyone to read and write their own mails. Beyond the obvious and immediate practical goals of the mission lay a larger agenda. The literacy mission in Kerala broke the chain of misinformation. It created a buffer within a couple of generations and empowered everyone with tools to pursue their rights. The foremost of all rights is the one to pursue knowledge, gain an ability to disseminate news around them, read and understand perspectives, and thereby form opinion, form ideas of justice and truth, and then live upholding them in its entirety. Needless to say, Kerala has been reaping its rewards ever since.
Holding, with the stature and pedestal accorded to him through his success as a cricketer, addressed the world and asked them to educate themselves. I address myself and urge everyone else to follow suit. The key to an educated and meaningful existence begins where it began for us, luckily, in schools. The shortcomings notwithstanding, the education at the time — I am talking about the 1980s — was an integral mix of values, concepts and science; important to make the world a better place, and ensure progress in the right direction. It is time now for us to use the frame of reference we received learning and unlearning through our lives to understand whether the current scenario empowers coming generations, and sends them towards a more evolved and progressive society. If not, act, for it is our problem now, not theirs, not yet.
Click here for more Outside Edge cricket columns
Get the latest reports & analysis with people's perspective on Protests, movements & deep analytical videos, discussions of the current affairs in your Telegram app. Subscribe to NewsClick's Telegram channel & get Real-Time updates on stories, as they get published on our website.
Subscribe Newsclick On Telegram