eSports and Olympics: Evolutionary Dilemma Gets Real in Virtual World
Tokyo 2020, The Olympic Fortnight (Series): Every movement needs to evolve and so it is with the Olympics. The questions on its evolution revolve around technology and the inclusion of eSports into its main programme. There are obvious benefits, ranging from financial to being able to attract a younger audience. But to start with, eSports needs to resolve the skeletons in its closet — that of gender discrimination and violence.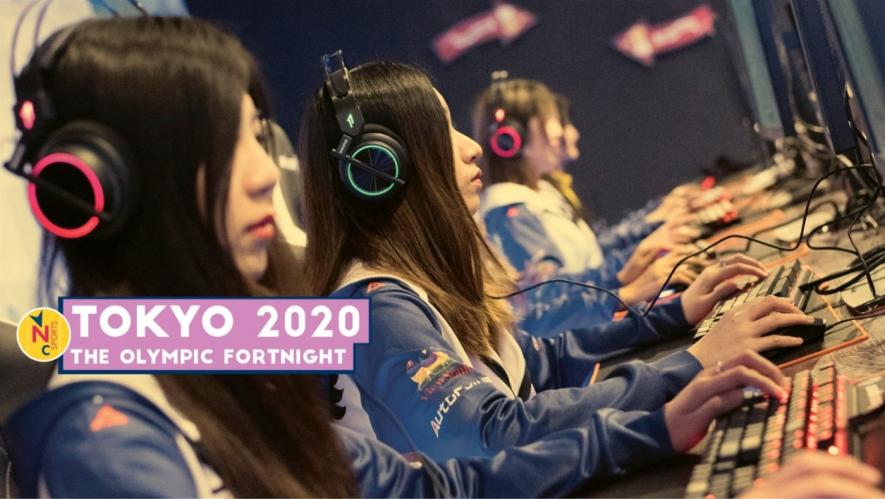 Women gamers — disproportionate as they are in numbers compared to the men — have time and again opened up about the harassment they have faced, at times as revenge for defeats (Pic: Killer Angels; Inside: Pengta Network Technology.
Back in September 2018, Thomas Bach, the International Olympic Committee chief, made a telling statement about the possibility of including eSports into the Games programme in the future. "We cannot have in the Olympic program a game which is promoting violence or discrimination. So-called killer games. They, from our point of view, are contradictory to the Olympic values and cannot, therefore, be accepted," he said.
Bach spoke after the 2018 Asian Games in Jakarta Palembang, Indonesia — a landmark event for eSports. It saw the inclusion of gaming as a demonstration event, featuring six games: Arena of Valor, Clash Royale, Hearthstone, League of Legends, Pro Evolution Soccer, and StarCraft II. Soon after the successful staging, there was buzz in and around the global eSports community that gaming would find its way into the Olympic programme, that too as early as the 2024 Games in Paris.
Bach's words, more-or-less, deflated the idea. However, valid ethical questions notwithstanding, it triggered another debate. Will the Olympic movement be able to, or rather can it afford to ignore eSports? A partnership with the multi-billion dollar gaming industry could, for starters, help with the financial crunch the Olympic movement as well as the organisers of each and every edition end up facing. It can also add momentum to another pertinent mission the Olympics struggle with — how to catch hold of the younger generation. 
eSports' reach among the younger lot is increasing exponentially as we speak. And, two years from Bach's apprehensive words, with the coronavirus pandemic forcing the postponement of the Tokyo Games, and a huge financial loss looming at the horizon with a possible cancellation in 2021, these points take on added significance.
Click | For more from 'Tokyo 2020, The Olympic Fortnight' series
The shift towards taking a plunge into the virtual realm has, perhaps, already begun within the Games. The IOC has a long-term technology partnership with Intel. The tech giant, in turn, has a $100 million deal with esports company ESL, running till 2021. As part of the deal, both the companies would work towards building competition platforms and properties across the world. Intel will provide the technology — including its high-powered "Core" computer processors and 5G — for big eSports leagues and tournaments run by ESL.
The World Open, which was scheduled to be held on July 22 to 24 in Tokyo, just before the Olympics, was part of that deal. The underlying goal of the event was that a successful staging in front of the world which convenes in the city for the Olympics, would give eSports a massive boost. The event — which featured the games Rocket League and Street Fighter V, and a prize pool of $500,000 and $250,000 respectively — was postponed after the Olympics got moved to next year. 
The stage was set, it seemed. Then again, like Bach mentioned, questions remain as well.
The points the IOC president reiterated — the apprehensions surrounding the trivialisation and glorification of violence in video games and the discrimination including the inherent and systemic gender biases in gaming communities — are very valid. These are issues that the pretty young arena — an unorganised community that too — is grappling with, trying to evolve into a sporting platform which could encompass the traditional values we associate with sport and the Olympic movement, as well as the avant-garde persona of gaming.
The Gender Divide
Sexism and attack on women and girls is pretty rampant in gaming communities. Gaming is an online enterprise, and so it is obvious that the evils of the internet find a haven in eSports arenas. Recently in India, two gamers called out an abuser, highlighting this dangerous and pretty real evil in the virtual world. 
In an Instagram post pointing out the predator-like behaviour of HYDRA DANGER, an eSports athlete who plays for Hydra Clan, the two narrated instances of the person encouraging morphing photographs of women. The woman gamer, who goes by the name of BABExxSHEWOLF on the PUBGM game, uploaded an IGTV video that showed HYDRA DANGER applauding and promoting a random bully, who had made a fake account of the girl using a morphed photo. 
Also Read | The Walk: An Olympian, a Worker and a Home Yet to be Defined
Calling out the predator, Adrija Bhattacharyay and Sanya, who are very prominent names in the Indian eSports community of around 2 million and growing, managed to trigger a big conversation about online abuse. 
"In a stream on YouTube where a friend talked about why she left Hydra Clan, we came across this clip where this guy (HYDRA DANGER) is applauding the cyberbully and promoting morphing photos of girls and guys. The guy also continued to ask the cyberbully if he would morph photo of a specific girl whom he was friends with. He went on to justify this by saying that she deserves it because she hasn't been a 'good friend'," Adrija said while narrating why she made the video calling him out.
In the video the person is seen saying, "bro main official clan member hu, directly nahi bol sakta, but mere profile mein you will find the girl (I am an official clan member and I can't do this directly, but you will find the girl in my profile). You should go after her next."
"Go after" is a pretty intimidating and telling phrase and it highlights the seriousness of the matter. This is not the first instance when something of this magnitude has come to light. The morphing of photographs and misusing personal information of women and girls, has always been a form of revenge for defeats. 
Women gamers — disproportionate as they are in numbers compared to the men — have time and again opened up about the harassment they have faced. The number of cases of online harassment reported in India have risen too. There is more to it too — from  women feeling objectified by viewers, the community treads a thin line between calling itself a sporting platform, or getting branded as a "boys club" where anything goes.
Such behaviour has been normalised in the male dominated world of eSports. If gaming is serious about joining the Olympic movement, it has to first deal with the skeletons in its closet, rather than brushing it under the carpet, or feigning ignorance. eSports has the potential to become an event that encompasses fully the ideal of gender parity the Olympic movement propagates. There is no other sport in which a man and a woman could compete on equal terms, in the same event. eSports can do that and more, provided it does a bit of cleaning up too. Regulation is key, but with the gaming sector being vast, unorganised, shady even, it is easier said than done.
The Violence
There is no denying that the majority of video games are violent. eSport sympathisers, of course, point at the violent history of some of the disciplines that are already there in the Games programme — combat sport as well as events such as archery and shooting. Bach countered this argument during one of those eSports debates at a press interaction.
"Of course every combat sport has its origins in a real fight among people," he said. "But sport is the civilized expression about this. If you have egames where it's about killing somebody, this cannot be brought into line with our Olympic values."
Also Read | Tradition Meets Trial: A Clash to Define India's Middleweight Contender For Tokyo
Again a damning statement carrying a tone of finality. However, we all know that nothing is final when it comes to inclusion and exclusion in the Olympic programme as many factors come into play, and thousands of variables are taken into account. 
The debate around violence cannot be ignored though. eSports organisers have been trying to tweak gaming to take it closer to the ethical guidelines of what Bach puts as "civilized expression", though that itself is subjective. However, there is nothing subjective about the indulgence in violence in, say, the battle royale format — one of the most popular online formats. It involves multiple players landing at a certain area, looting, killing and surviving. The IOC would dare not touch this. 
However, the popularity of this format is beyond doubt. In an online poll conducted by Newsclick — which had participants ranging from 16 to 50 years —  62% voted in favour of allowing the battle royale format in the Olympics. Therein lies the dilemma for eSports. Relevance is key for any sport to survive. And in modern times, relevance means fandom. And eSports fandom bays for blood, in direct contradiction with the values that would fuel its Olympic aspirations. The key would lie with the introduction of new and less gory games, feel insiders.
Ankit Panth, who is a Red Bull athlete and owner of Team Brutality, and plays Counter-Strike professionally, says "that in games like Counter-Strike and PUBGM, there is a mention of assault rifles, hand-grenades, which is most likely to hold back the Olympic Committee. That's why you see new games like Valorant, which has no mention of any such words, and there is no blood. The animations have changed a lot and the weapons have newer names."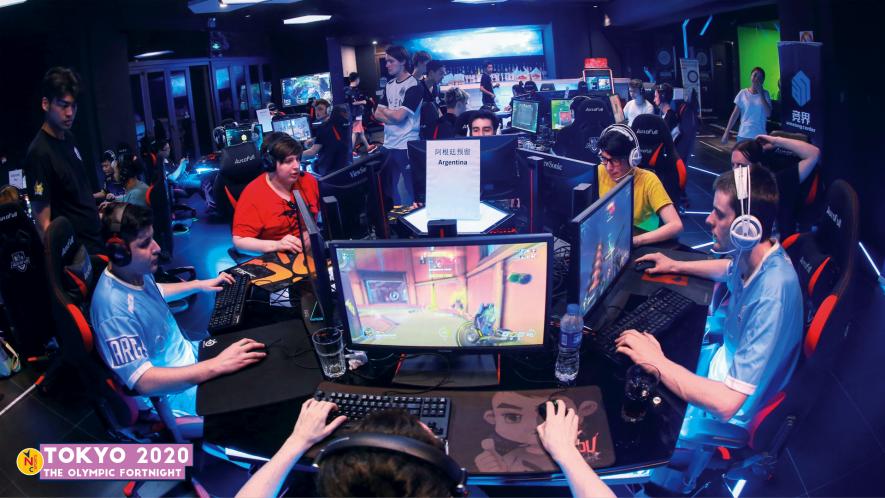 Right now, things are in an experimental phase. eSports is trying a hit and try method. At least that's what the inclusion of Street Fighter 5, which might be less graphic, and Rocket League that is just fun to play, at the World Open indicate, adds Panth.
While all the arguments against video games — including those about the graphically violent content and the way long-term health gets affected due to the lack of physical activity — stand true, the IOC, in a 2017 statement, also acknowledged that it warrants strict training regimen and discipline just like any other sport. Professional gamers across eSports platforms dedicate as much time and effort into their training like any pros in any sport.
However, eSports still have a PR problem regarding demography — the cliched image of a gamer that revolves around social awkwardness and unhealthy practices. That's a thing of the past, though.
Panth narrates how his parents were initially apprehensive when he took the professional plunge. "The only way to make your parents, or for that matter the society and the IOC, feel better about a fear they have is to prove otherwise. I work out regularly and I keep active even when I know I have to practice with my team later in the day."
Read More | Run for Your Life. Running is Life
On a larger plane, eSports' struggle is not just with the IOC. Being fun, novel, cutting edge, and popular among the younger lot, it has the right mix to be looked at with doubt by the establishment. The struggle of eSports is larger, one that involves social acceptance as well. Things are getting different with increasing reach and rise in the number of pros pursuing a decent career in an expanding world. And, that world is mulling an offshoot. eSports is more than capable of organising for itself an eSports Olympics, pretty much in the lines of X Games, which over the years legitimised many sports including skateboarding that were associated with a subculture of rebellion at one point.  
That perhaps is the most logical and feasible course things would head. An Olympic inclusion could be mutually beneficial for both the IOC and eSports. And, weeding out evils such as descrimination and abuse targeted at women and promotion of violence are indeed important. But competitive gaming is touching new levels of exposure, and is growing and providing bigger opportunities for professionals and even amateurs. It's reach is also growing. All this without the piggybacking on the Olympic movement. So, perhaps the logical question that eSports should answer is why bother to tinker with the video games at all?
Get the latest reports & analysis with people's perspective on Protests, movements & deep analytical videos, discussions of the current affairs in your Telegram app. Subscribe to NewsClick's Telegram channel & get Real-Time updates on stories, as they get published on our website.
Subscribe Newsclick On Telegram