Family of Yes Bank Promoter Involved in Indiabulls Case?
Even as lawyer-activist Prashant Bhushan, representing an NGO, denied allegations of perjury against him by Indiabulls group, there are fresh claims that group firms were involved in questionable dealings with firms owned or controlled by family members of Rana Kapoor, Yes Bank's co-founder.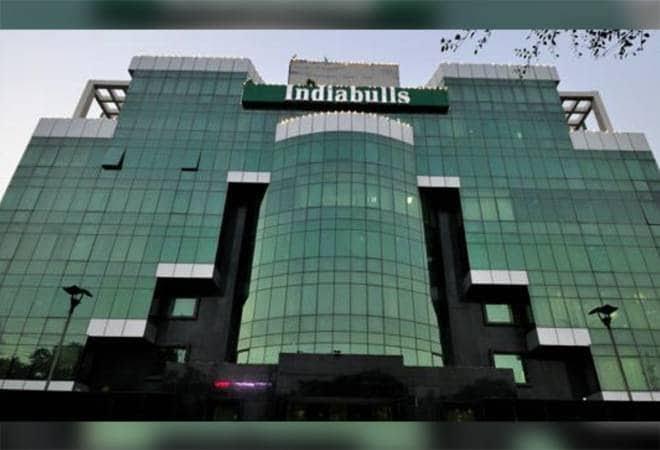 Two days before the hearing of the petition alleging financial irregularities in the Indiabulls group in the Delhi High Court on October 24, the non-governmental organisation, Citizens Whistle Blower Forum, has levelled new allegations against the housing finance company and its promoter Sameer Gehlaut, this time claiming that the group was involved in questionable transactions relating to corporate entities owned or controlled by family members of Yes Bank's co-founder and promoter, Rana Kapoor, including his wife, Bindu Rana Kapoor, and their three daughters. 
It has been alleged that Yes Bank advanced loans in excess of Rs 5,000 crore to companies in the Indiabulls group and the group "in return" gave more than Rs 2,000 crore to entities associated with members of the Kapoor family.
On Tuesday, October 22, the Citizens Whistle Blower Forum responded in the Delhi High Court to a perjury application and plea filed by Indiabulls Housing Finance Limited (IHFL) seeking the dismissal of a writ petition filed on September 6, by the NGO that had alleged financial irregularities worth thousands of crore rupees by the company headed by its founder and promoter, Sameer Gehlaut. The court has been urged to initiate an independent investigation by a Special Investigation Team to inquire into the allegations against the Indiabulls group.
IHFL is the flagship company of the Indiabulls conglomerate. The petition against the company alleges that it round-tripped funds through complex transactions involving, among others, entities in the Reliance Anil Dhirubhai Ambani Group led by Anil Ambani, and the DLF Group promoted by K P Singh. The fresh allegations relating to family members of the promoter of Yes Bank were filed in court on Tuesday.
The NGO's response comes after a notice was issued by a bench of the Delhi High Court comprising Chief Justice D N Patel and Justice C Hari Shankar to the NGO and one of its founders and leading members, Prashant Bhushan, on October 1 on the perjury application and plea filed by IHFL.
In its reply, the NGO claimed the allegations made by IHFL and its promoter Gehlaut were "self-serving" and "designed to prevent a thorough investigation" by law-enforcing authorities. It further claimed that the allegations of perjury against the NGO were "wilfully and deliberately designed to mislead" the High Court to the facts and the issues at hand.  
Interestingly, in its response, the NGO has levelled further allegations against IHFL, claiming there were "dubious transactions" with Yes Bank and companies owned directly or indirectly by Rana Kapoor's wife and  daughters.
Did Indiabulls Receive 'Dubious' Loans From Yes Bank?
                                                    
The NGO has alleged that Yes Bank extended various questionable loans to 14 companies in the Indiabulls group, including IHFL, between 2009-10 and 2018-19, and that part of the money was diverted to accounts in the name of entities owned by family members of Yes Bank's promoter.
Many of these are apparently shell companies with negative net worth, no income from business operations and huge accumulated losses. Most of the companies are alleged to have used this loan amount to give advances to other companies or invested the funds in convertible debentures issued by other companies carrying an interest rate as low as 0.001% per annum.
The NGO further alleged that "in order to return the favour," IHFL advanced loans to seven companies owned directly, or through subsidiaries, by Bindu Rana Kapoor. The amount involved could be more than Rs 5,698.12 crore, it has been claimed – Yes Bank reportedly loaned Rs 2,100 crore and Rs 850 crore to Indiabulls Consumer Finance Limited and Indiabulls Housing Finance Limited, respectively.
Paidia Connection Private Limited, a company in the Indiabulls group, allegedly received Rs 408 crore from the bank despite having just Rs 1 lakh as share capital, a negative net worth and no income from business operations. The NGO also alleged that Rs 315 crore was given to Gomini Properties Private Limited, a loss-making company with no income from business operations which has a negative net worth.
It also alleges that Airmid Aviation Services Limited, another loss-making company with a share capital of just Rs 1 lakh, negative net worth and income from operations of only Rs 7.18 lakh in 2017-18, received Rs 245 crore from IHFL. 
Vishwamukha Properties Private Limited allegedly received loans worth Rs 170 crore despite an accumulated loss of Rs 27.90 crore at the end of the same financial year, no income from business operations and a negative net worth. The same company allegedly advanced Rs 158.87 crore to other companies from the proceeds of the loan from Yes Bank. Again, as an alleged quid pro quo, seven companies owned either by Bindu Rana Kapoor or her three daughters received Rs 2,034 crore from IHFL. 
It has been further alleged that none of these companies filed "charges" with the Ministry of Corporate Affairs (MCA) against loans and that many of these companies did not disclose the loans in their annual reports.
Whenever any company takes a loan, it is required to report a security in the form of a "charge" on its assets as per the Companies Act of 2013 and inform the MCA accordingly. Moreover, in apparent violation of standard accounting procedures, a single-bullet repayment was envisaged for all these loans.
Loans by Indiabulls to Firms Owned by Bindu Rana Kapoor
IHFL has allegedly advanced loans of Rs 735 crore to Rab Enterprises (India) Private Limited, a company owned by Bindu Rana Kapoor. It has further loaned Rs 375 crore to Bliss Abode Private Limited, a company owned by Rab Enterprises. Advances worth Rs 225 crore and Rs 200 crore were allegedly provided to Imagine Realty Private Limited and Bliss Habitat Private Limited, respectively, both of which are wholly-owned subsidiaries of Rab Enterprises. 
Another Rs 300 crore was advanced by IHFL to Morgan Credits Private Limited, which is owned by Rana Kapoor's wife and three daughters -- Radha, Rakhee and Roshni. The loan was repaid in 2017-18 from funds received from the issuance of debentures to Reliance Mutual Fund worth Rs 600 crore. 
Doit Creations (India) Private Limited, a subsidiary of Morgan Credits, received Rs 169 crore from IHFL. It repaid the loan by an infusion of funds from Morgan Credits. Doit Urban Ventures (India) Private Limited, another company owned by Morgan Credits, received Rs 30 crore. 
All the seven companies that were loaned money by IHFL are incurring losses, have no fixed assets or have no income from business operations. In essence, it has been alleged that IHFL utilised the money obtained from Yes Bank to create private wealth, by buying posh residential apartments and acquiring private equity.
Yes Bank's affairs have recently come under the scanner of regulatory authorities. The share price of the bank had fallen drastically. Rana Kapoor was asked to step aside by the Reserve Bank of India and he has reportedly sold most of his shares in the bank.
Recent Troubles of Indiabulls
In early-October, the RBI had rejected plans to merge IHFL and Lakshmi Vilas Bank without citing any reasons. Not surprisingly, the price of IHFL's share crashed to a 52-week low of Rs 240.10 in the Bombay Stock Exchange. This happened a few days after the Delhi High Court admitted the petition of the Citizens Whistle Blower Forum.
Earlier, in June, a petition containing similar allegations against the group and Sameer Gehlaut had been filed in the Supreme Court. The petitioner, named Abhay Yadav, withdrew the petition a few days later and the Indiabulls management alleged that he was working at the behest of professional blackmailers who were trying to extort money. Mani Ram Pandey, father of one of the so-called extortionists (Kislay Pandey), allegedly a blackmailer, was arrested in Lucknow by the Gurugram police on June 29 and jailed.
Indiabulls has been categorically denying any wrongdoing on its part and had issued statements denying the allegations in the public interest petition filed in the Delhi High Court on September 6. 
A statement issued by Amit Jain, Company Secretary, stated: "The purported PIL admits that the allegations are the same as in the petition of earlier petitioner Abhay Yadav which was subsequently withdrawn. Abhay Yadav in his statement has admitted that the allegations against the company were based on false, incorrect and twisted data and that he had filed the petition at the behest of the mastermind of the blackmailing racket who was then subsequently arrested and is currently in jail. The courts have denied the bail application of the mastermind." 
The promoter of the Indiabulls group, Sameer Gehlaut, is said to be politically well-connected. His company has a history of claiming that all those who have criticised its working, including the Canadian firm, Veritas, are extortionists and blackmailers 
It remains to be seen if the group will be able to overcome this crisis. The petition in court has made serious allegations of diversion and round-tripping of funds, ever-greening of loans and utilisation of public money to create private wealth. Bhushan has alleged that those associated with the group "were desperately seeking channels of communication to me to persuade me not to file/withdraw this PIL." 
Get the latest reports & analysis with people's perspective on Protests, movements & deep analytical videos, discussions of the current affairs in your Telegram app. Subscribe to NewsClick's Telegram channel & get Real-Time updates on stories, as they get published on our website.
Subscribe Newsclick On Telegram