Fascinating Manu!
It is easy to see the linkages between Manu, Nietzsche, Hitler and the worldview of Hindutva supremacism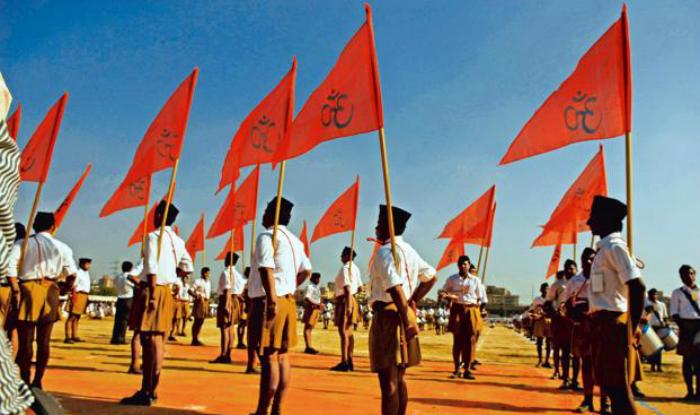 Manu and his 'magnum opus' Manusmriti keeps hogging headlines in the 21st century as well.
Thanks to the fascination it still holds among the Hindutva supremacists of various kinds even around seventy years after the promulgation of Constitution, which in the words of Dr Ambedkar, had "ended the rule by Manu".
The latest to join the 'mission glorification' of Manusmritihappens to be another stalwart from the Hindutva brigade, called Sambhaji Bhide, the leader of Shivpratishthan Sangathan, who also happens to be an accused in the Bhima Koregaon case. Addressing his followers known as dharkaris (believers of violence) – as opposed to varkaris(who go to Pandharpur from Pune on foot), he exhorted them to disseminate Hindu religion and form Hindu Nation. He also added how 'Manusmriti was superior to the teachings of saints Dnyaneshwar and Tukaram'.
ALSO READ: Did Manu- the Caste Giver- Also Profess Globalisation?
Looking at the sensitive nature of his speech before dharkaris, which extolled Manusmriti and in an indirect way humiliated the great saints of Bhakti movement, demands have been raised to 'arrest him' and as usual, the case government has formally promised to look into the case.
Perhaps, it is a foregone conclusion what will happen to this particular case.
The importance of Sambhaji Bhide can be seen from the fact that he is considered a 'guru' of PM Narendra Modi and a 'mentor' of Maharashtra CM Devendra Fadnavis.
Anyway, fascination for Manusmritiextends across the Sangh Parivar.
It was only last year (2017) that a leading ideologue of the RSS Indresh Kumar had participated in a programme held merely 15 days before the 90-year celebrations of Mahad Satyagrah in Jaipur and showered fulsome praise on Manu and Manusmriti.
ALSO READ: Mohan Bhagwat Threatens To Overrun Indian Republic With Hindutva Mercenaries
Mahad Satyagrah (December 25, 1927) is considered a historic juncture in Dalit movement, when Dr Ambedkar had symbolically burnt Manusmritiin a massive public programme in the presence of thousands of people unleashing an all-out attack against Manusmritifor its anti-human core, which denied any rights to the shudras, atishudrasand women.
Coming back to the public meeting held in Jaipur, one can note that the theme of the meeting held under the auspices of some Chanakya Gana Samitywas 'Adi Purush Manu ko Pehchanein, Manusmriti ko Janein'(Know Adipurush Manu, Understand Manu Smriti) and the invitation described Manusmritias mainly 'opposed to caste discrimination and caste system'. In his detailed speech, Indresh Kumar told the audience that Manu was opposed not only to the caste system, but inequality as well, and historians of yore have presented a 'wrong/confusing' picture of Manu before the masses 'under pressure'. He also called Manu the first jurist of the world in the field of social harmony and social justice.
The significance of open invocation of Manu by a senior RSS functionary in Jaipur was not lost on people, as it happens to be the only city in India, where a statue of Manu has been installed in court premises around two decades back when another Sangh veteran Bhairon Singh Shekhawat happened to be the chief minister of the state.
No doubt, the move to legitimise Manu or presenting him in a new light is not restricted merely to building statues, and has taken many forms.
Perhaps few people would remember how Uma Bharati's (then a senior leader of the Bharatiya Janata Party) Madhya Pradesh government promulgated an ordinance for banning cow slaughter with an official statement which extolled the virtues of Manusmriti. ( Janurary 2005) It said:
Manusmriti ranks the slaughterer of cow as predator and prescribes hard punishment for him'.
It was for the first time in the legal history of independent India that a law was being justified for being in tune with Manusmriti. It had no qualms in declaring its commitment to Manusmriti, although it was very well known that this act was in contravention to the basic principles of constitution.
Individual choices apart, why does Manusmriti still mesmerises the Hindutva brigade en bloc?
Thevalorisation of Manusmriti, which is an ongoing process in the 'Parivar' circles, serves a double purpose.
- It absolves Manusmiritiof all those 'blames' for which it has been at the receiving end of a broad spectrum of people/formations, right from the radical Dalits to the rationalists.
- Secondly, it thus prepares the ground for a further dubious/devious move by the Sangh Parivar, namely 'searching' the 'real enemies of the Dalits' and herein, it 'discovers' Muslims.
Today, articles, pamphlettes and even books can be easily spotted which tend to further glorify Manusmriti. A book by Prof K V Paliwal, Ph D, Manusmriti aur Ambedkar(Hindi) can be cited as an interesting example to illustrate the point. Published by some 'Hindu Writers' Forum', New Delhi (March 2007), the author's ideological closeness to the worldview of Hindutva supremacism is clear by merely browsing the list of more than twenty books authored by him published by this same Forum.
ALSO READ: Dalit Imagination: An Antidote to Communal Nationalism
It would be opportune here to share an extract from the preface of the said book Manusmriti aur Ambedkar to know how the author addresses the issue of revisiting the ancient text. Titled Yeh Pustak Kyon? (Why This Book? Page 3) It says:
"This book has been written for those people who are rather confused about Manu's Manusmritiand feel that it supports the present caste system, upper class-lower class and untouchability. The second aim of the book is remove this confusion that Manu was opposed to Shudras and women and was a supporter of Brahminism. Its third aim is to remove the mistaken understanding spread by modern era social reformer and Dalit leader Dr Bhimrao Ambedkar. Here all quotes have been excerpted from Babasaheb Dr Ambedkar Sampoorna Wangmay Volume 1 to 14."
The preface further tells us that the around 56 per cent of the sholkas/stanzas in the Manusmritiout of total 2865 shlokas, are later additions/mixed and referring to some, Dr Surendra Kumar, has supposedly revised the Manusmrititaking into consideration these so called 'adulterations' and even published a Vishudh Manusmriti(Pure Manusmriti) in 1985. According to Dr K D Paliwal,
"If this pure Manusmriti, would have been available in English by 1935 itself. Then, Dr Ambedkar would have considered differences among varnasas natural and there would have been no opposition to Manusmritithen."
Would it be correct to state that Dr Ambedkar misread Manusmriti,as he did not know Sanskrit language as claimed by Dr Paliwal?
Definitely not.
Such a baseless claim is nothing but a humiliation of a great scholar and author and limiting his vast repository of knowledge to a particular book.
Dr Ambedkar's own understanding of Manusmritican be seen in his incomplete work Revolution and Counterrevolution in Ancient India.
According to Dr Ambedkar, Manusmritiis a 'record of the greatest social revolution that Hindu Society has undergone'. He sees it not only as a law book, but part ethics and part religion as well. It is important also to note that whatever may be the understanding of a section of the elite about these edicts, which still feels enamoured about it, Dr Ambedkar is clear about its aim. He terms it as 'gospel of counterrevolution'.
It is not widely discussed how Dr Ambedkar had unravelled the unholy ideological link between Manu, who inspired Nietzsche, who in turn inspired Hitler.
And it is common knowledge how Hitler and Mussolini have in turn inspired the Manuwadis of Hindu Mahasabha and RSS: Savarkar, Munje, Hedgewar and Golwalkar.
Communalism Combat(May 2000 issue) had collated extracts of Dr Ambedkar's writings (From Dr. Babasaheb Ambedkar Writings & Speeches, Volume 3, published by the education department, government of Maharashtra, pages 72-87) to show how Nietzsche had felt inspired by philosophy of Hinduism which,
"..[i]s not founded on individual justice or social utility. The philosophy of Hinduism is founded on a totally different principle. To the question what is right and what is good the answer which the philosophy of Hinduism gives is remarkable. It holds that to be right and good the act must serve the interests of this class of Supermen, namely, the Brahmins."
Quoting from Manusmriti, he said how these
"..[t]exts from Manu disclose the core and the heart of the philosophy of Hinduism. Hinduism is the gospel of the Superman and it teaches that what is right for the Superman is the only thing which is called morally right and morally good.
Is there any parallel to this philosophy? I hate to suggest it. But is so obvious. The parallel to this philosophy of Hinduism is to be found in Nietzsche. The Hindus will be angry at this suggestion."
According to him, Nietzsche had praised Manusmritiin his book Anti Christin glowing terms, and had said that he is merely following the scheme of Manu:
"When I read the law book of Manu, an incomparably intellectual and superior work, it would be a sin against the spirit even to mention in the same breath with the Bible. You will guess immediately why; it has a genuine philosophy behind it, in it, not merely an evil-smelling Jewish distillation of Rabbinism and superstition — it gives something to chew even to the most fastidious psychologist."
Ambedkar had emphasised how the Nazis
"..[t]race their ancestry from Nietzsche and regard him as their spiritual parent. Hitler has himself photographed beside a bust of Nietzsche; he takes the manuscripts of the master under his own special guardianship; extracts are chosen from Nietzsche's writings and loudly proclaimed at the ceremonies of Nazism, as the New German Faith."
Perhaps, it is easy to see the linkages between Manu, Nietzsche, Hitler and the worldview of Hindutva supremacism.
Manu inspired Nietzsche, Nietzsche further inspired Hitler and Mussolini,
Hitler and Mussolini inspired RSS and Hindu Mahasabha, and
RSS and Hindu Mahasabha have kept their 'umbilical cord' with Manusmriti alive.
Get the latest reports & analysis with people's perspective on Protests, movements & deep analytical videos, discussions of the current affairs in your Telegram app. Subscribe to NewsClick's Telegram channel & get Real-Time updates on stories, as they get published on our website.
Subscribe Newsclick On Telegram