FIFA's Relief Fund Needs to Reach Indian Football's Grassroots to Help Save Domestic Structure
FIFA has announced its intention to make available $1.5 million for every federation to aid their footballing community, clubs, grassroots organisations and the women's game. It is vital for Indian football's future that this money is used to help clubs struggling with finances and forced to rethink fielding teams.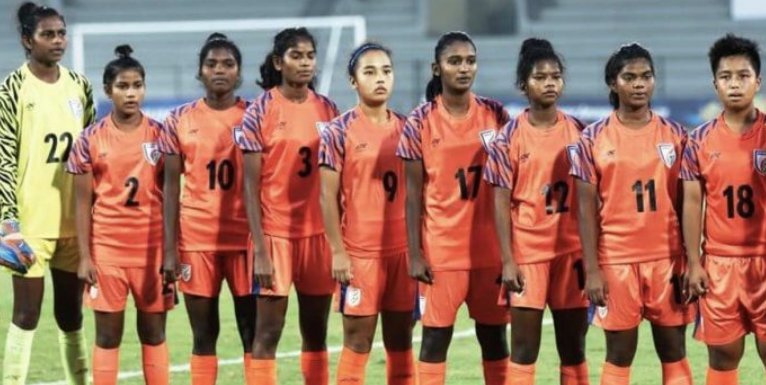 Indian football will receive $ 1 million from FIFA, and an additional grant of $500,000 specifically to help the women's game in the country.
Costa Rica's Johnny Acosta has been Indian football's star attraction ever since he joined East Bengal in July, 2018. This is justified. He is the only player in the domestic leagues of the country who can boast of a World Cup in his resume. And yet, the defender, who played 270 minutes for his country at the 2018 FIFA World Cup ended his Indian campaign on a sour note. Acosta wasn't paid his wages and was allegedly forced to vacate his apartment in Kolkata. He complained the club made no effort to arrange for his return to Costa Rica. Eventually, Acosta was able to extract his pound of flesh, thanks to social media. The club and its investors had to bow down and pay for Acosta's flight ticket and hotel stay.
Acosta is lucky; everyone isn't. 
Indian clubs (especially the traditional ones) are famous for not honouring footballers' contracts. Covid-19 has made things worse. East Bengal were certainly not the sole villains of the unfinished 2019-20 season.
Also Read | Sir Everton Weekes: The West Indies Pioneer Who Redefined Cricket's Colour in Whites
Sources said there is at least one I-League club, whose players haven't received their full salaries since January. Other clubs have paid salaries in part and the rest are struggling to do so. The players' status committee of the All India Football Federation (AIFF) is currently investigating at least one ISL franchise for non-payment of players.
The worst is not over yet. If an assessment made by FIFA is to be believed, the post-coronavirus period could see more financial trouble for clubs across the world. 
To counter this, a week ago, the FIFA council unanimously approved a Covid-19 relief plan. Across its three stages, this global support plan will make available up to $1.5 billion to assist the football community.
Under the plan, a universal solidarity financial grant of one million dollars will be made available to all member associations, and an additional grant of $500,000 will be allocated specifically to women's football. 
To add to it, member associations will be able to apply for interest-free loans amounting to up to 35% of their audited annual revenues. In the interest of solidarity, a minimum loan of $500,000 and a maximum of $5 million will be available for federations.
FIFA president Gianni Infantino has made it clear that he has the interest of the clubs in mind while announcing the relief fund. "Clubs and federations are in real danger. In some parts of the world, football has not restarted. We need to help them," he said.
Also Read | Sanjita Chanu: What Happened With Me Was Wrong, Should Not Happen to Anyone Else
FIFA is financing this enormous relief fund by dipping into its reserves, with $328 million covering grants and $556 million to finance loans, Infantino said.
Given the fact the decision of the FIFA council (of which AIFF president Praful Patel is a member) is partly aimed towards bailing out the clubs in trouble, the Indian federation could also be expected to work in the same direction. Ideally, it should extend a helping hand mainly to clubs who make an effort to field teams in the youth leagues of the federation.
All AIFF youth leagues came to a grinding halt in March because of the nationwide lockdown. At the senior level, AIFF did well to equally distribute the prize money among I-League clubs except Mohun Bagan, who were already the champions. Youth league outfits received nothing since only the winners were eligible for prize money as per the tournaments' regulations.
It hit aspiring clubs hard. Many lost whatever little sponsorships they had. In the new season, it may become difficult for them to rope in fresh investors because of the doldrums the economy will find itself in. A formula needs to be worked out to keep the ball rolling at the grassroots level.
This is not to suggest everything is hunky dory at the senior level. Clubs with bigger budgets are facing bigger problems. But any attempt to offer them financial assistance could invite trouble. The process will create too much confusion. 
There are reasons to believe that both the ISL and I-League may discard the idea of home and away matches for the upcoming season. The reason is simple – travelling across the country is still a risky proposition. Instead, both leagues may opt for a single venue championship. 
It is definitely easier said than done. To find a venue where 10 ISL franchises could park their squads for three and half months is a difficult job. One needs at least two grounds with decent facilities and a minimum of four practice pitches to make the plan work. Kolkata and Goa may suit the requirements. But again, Kolkata is one of the venues for the FIFA Women's Under-17 World Cup. The Salt Lake Stadium will be out of bounds come mid-January.
Any such plan for the I-League may be even more difficult to implement. Few clubs have the financial strength to stay out of their home town for such a long stretch. Here of course the AIFF could be of help. The FIFA grants may be used to substantially increase the current subsidy amount of Rs. 45 lakhs that each club gets to play the I-League. 
Also Read | Real Madrid Femenino: Club Makes History, Forms Women's Team
While announcing the grant, FIFA said: "to ensure effective oversight of the plan, there will be strict controls on the use of funds, audit requirements, as well as clear loan repayment conditions. A FIFA Covid-19 relief plan steering committee will also be established to supervise the administration of the scheme." AIFF will hopefully keep the interest of the clubs in mind while submitting its plan. 
In the 1990s, East Bengal club arranged a benefit match for two of its former footballers – Tulsidas Balaram and Prasanta Sinha – both members of India's gold medal winning squad at the 1962 Asian Games. Balaram, an Indian Railways pension holder, received Rs. 3 lakh. He, reportedly, chose to spend the entire money buying footballs and distributed them in different football camps for children.
To expect the governing body of Indian football to have a similar mindset or indulge in a similar endeavour with the  FIFA grants would be too much perhaps. And impractical too. Then comes the conflict of interest it may create for the AIFF whose idea of football and its development is drastically different from that of stalwarts such as Balaram. In fact, Balaram's brand of football (and the gold medal in his cupboard too) is often dismissed as outdated in the post-2014 Indian football scenario. 
One can hope though. The FIFA gesture provides real help to prop up the sagging spirit of Indian football in a delayed season. Provided, of course, due diligence, planning and right prioritizing is followed by the AIFF while using the money.
Get the latest reports & analysis with people's perspective on Protests, movements & deep analytical videos, discussions of the current affairs in your Telegram app. Subscribe to NewsClick's Telegram channel & get Real-Time updates on stories, as they get published on our website.
Subscribe Newsclick On Telegram