French Judge Opens Investigation into Alleged Corruption in Rafale Deal: Report
The Mediapart report has also revealed that the first MoU between Dassault and Anil Ambani's company was actually signed on March 26, 2015, while PM Modi's decision to scrap the earlier contract for 126 aircraft was made public in April 2015.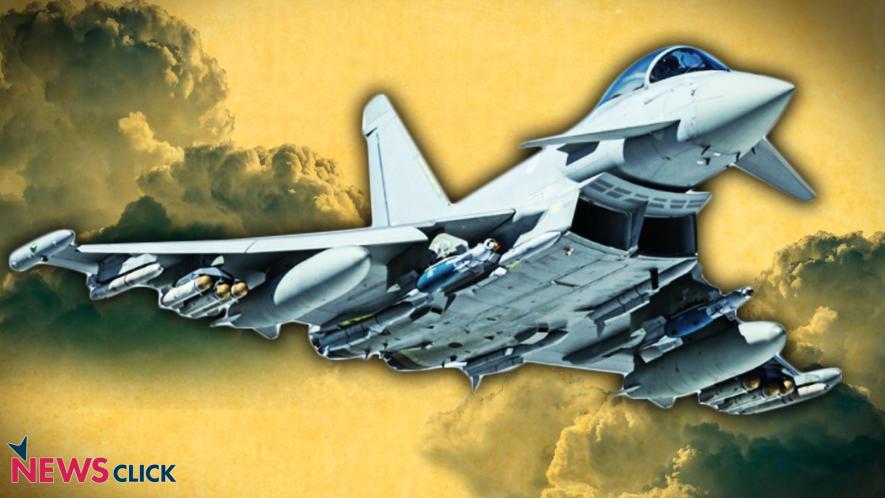 A French judge has been tasked with investigating the alleged corruption and favouritism in the Rafale deal which involved sale of 36 fighter aircraft to India at around Rs 59,000 crore, French investigative portal Mediapart reported on July 2. The new development is expected to reignite demands for an independent probe in India into the controversial deal that took place in 2016.
"The highly sensitive probe into the inter-governmental deal signed in 2016 was formally opened on June 14," Mediapart said, and added the development was confirmed by the financial crimes branch of the French public prosecution services, PNF, on Friday.
Notably, the website had published a series of investigative reports in April 2021 on alleged irregularities in the deal, that included the role of a middleman whose disclosures India's Enforcement Directorate is reportedly aware of but has not bothered to investigate so far. One report noted that Rafale manufacturer Dassault had agreed to pay one million euros to an Indian middleman following the finalisation of the Rafale deal on September 23, 2016, revealed during an audit by the anti-corruption authorities, Agence Française Anticorruption.
According to Mediapart, the PNF investigation will look into allegations of corruption, influence peddling, money laundering and favouritism during the deal, based on a complaint lodged by the French NGO Sherpa, which specialises in financial crime, with the tribunal of Paris.
Further, the French investigative portal had also claimed that the former head of the financial crimes branch of France's public prosecution services, Éliane Houlette, shelved an investigation into alleged evidence of corruption in the Rafale jet deal despite the objection of colleagues in 2019. It said Houlette justified her decision to shelve the investigations as preserving "the interests of France, the workings of institutions".
Talking about the re-opening of investigation, Yann Phillipin wrote in Mediapart, two years after Houlette's decision, "her successor as head of the PNF, Jean-François Bohnert, has decided to support the opening of a probe, after the complaint was updated with details from Mediapart's recent series of investigations."
As per reports, the criminal investigation will also "examine questions surrounding the actions of former French president François Hollande, who was in office when the Rafale deal was signed, and the current French president Emmanuel Macron, who was Holllande's economy and finance minister at the time, as well as the then defence minister, Jean-Yves Le Drian, now Macron's minister for foreign affairs".
Also read: Dassault Paid 1 Million Euros as 'Gift' to Indian Middleman in Rafale Deal, Found in Anti-Corruption Audit: Report
So far, Dassault Aviation has not responded to the allegations but had earlier stated that it has been "compliant with the OECD Anti-Bribery Convention and national laws".
With the investigation being opened, Anil Ambani's Reliance group which was Dassault's Indian partner for the deal is also likely to come under the scanner. Reportedly, NGO Sherpa in its earlier complaint had denounced the fact that Dassault chose Reliance Group as its Indian partner, whose proprietor Ambani is close to Prime Minister Narendra Modi.
The deal was finalised in September 2016, with India ordering the jets as an emergency purchase through a government-to-government deal. Prior to that, the Hindustan Aeronautics Limited (HAL) and Dassault had been officially negotiating terms for purchase and manufacture of 126 aircraft since 2012.
In April 2015, after Modi paid an official visit to France, the talks suddenly broke down and Reliance Group, which has no experience in aeronautics, replaced HAL and finalised a new contract for 36 jets.
However, following the deal, the Opposition, led by the Congress, claimed that the price at which India is buying Rafale aircraft now is Rs 1,670 crore for each, three times the initial bid of Rs 526 crore by the company when the UPA was trying to buy the aircraft.
In a shocking revelation, the Mediapart report states that the first MoU between Dassault and Anil Ambani's company was actually signed on March 26, 2015:
"Documents seen by Mediapart show that Dassault and Reliance had in fact signed their first Memorandum of Understanding (MoU) – a document setting out broad outlines of an agreement – on March 26th 2015. That was 15 days before Modi's announcement of the turnaround, and the exclusion of HAL, and begs the question as to whether the two companies had been informed of it in advance."
This raises several questions as the new MoU does not mention any involvement with HAL, even though Dassault was still in talks with the government-owned HAL for execution of the original contract for 126 aircraft.
According to Mediapart, the confidential documents accessed by the journal reveal how Dassault had in fact no interest in forming a partnership with Reliance other than for political reasons. And its primary expectation from Reliance was "provision of production facilities and marketing for programs and services with the GOI".
This is confirmed by the fact that in November 2015, Dassault CEO Trappier and Reliance Group chairman Anil Ambani reportedly signed a "strategic partnership agreement", which was a more detailed document than the previous March 26, 2015 MoU, for the establishment of a joint venture in India.
Also read: Rafale Deal: Indian Negotiating Team was 'Internally Divided'
This agreement, Mediapart reported, set out a project by the two so that, in the case of "subsequent sales" to India which would include local manufacturing activity, it would be the joint venture company that would be in charge of the "aircraft final assembly line". Not only that, Dassault and Reliance also envisaged taking part in fighter jet development for which HAL was in charge.
Just two months after the intergovernmental agreement finalising the sale of 36 Rafales was signed in 2016, Dassault and Reliance signed a "shareholders' agreement" which set out their relationship in the future joint venture company. However, the sensitive financial details of this agreement, notes Mediapart, meant that "they did not figure in the contract, and instead were contained in a confidential "side letter" which was signed that same day".
This letter revealed that "Dassault had pledged to provide up to 159 million euros out of the total investment of 169 million euros, representing 94% of that total. Meanwhile, the contribution by Reliance, it was noted, "shall not exceed 10 million euros, all in equity"."
Meanwhile, at a press conference, BJP spokesperson Sambit Patra played down the appointment of a judge in France to lead a judicial investigation into the alleged corruption and favouritism in the Rs 59,000 crore deal, saying the development was outcome of a complaint by an NGO and should not be seen as a matter of corruption.
Get the latest reports & analysis with people's perspective on Protests, movements & deep analytical videos, discussions of the current affairs in your Telegram app. Subscribe to NewsClick's Telegram channel & get Real-Time updates on stories, as they get published on our website.
Subscribe Newsclick On Telegram