From Ram to Parashuram – Wooing of Brahmin Votes Begins in UP
BSP has already announced its decision to hold meetings with prominent members of the brahmin community in different districts of the state ahead of the Assembly elections in 2022.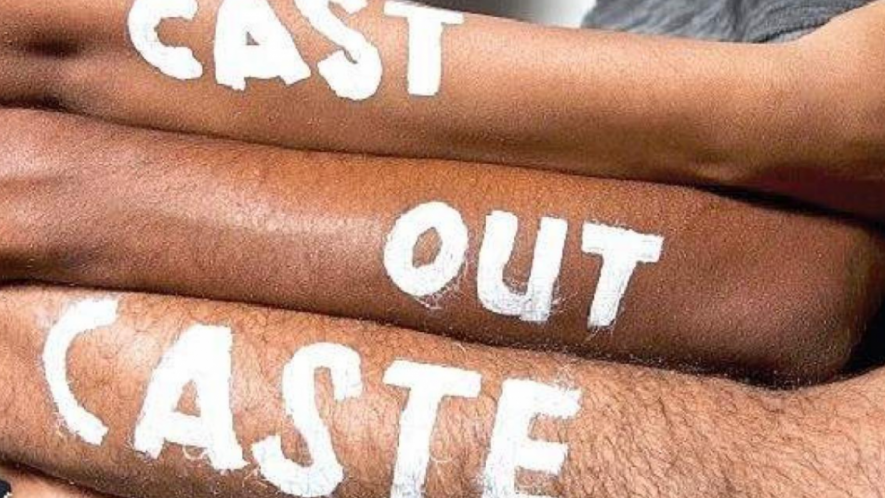 Representational use only.
Lucknow: Sitting at a tea stall with a newspaper in hand, Vipin Kumar (25), an unemployed youth from the Barabanki district in election-bound Uttar Pradesh, says loudly, "Aa gaya chunav ab mudda nahi jaati par vote manga jayega aur usi par vote padega (The elections have come and now parties will ask for votes on the basis of caste and people will also vote on that)."
"I have been unemployed for more than two years and surviving on my father's savings, but I have not been able to secure a job for myself. My peers have been waiting for the elections to teach a lesson to the government but now the other parties have also started asking for votes based on caste. They are all one and it is not going to help people like me," he said. 
 "Ab to Atma Nirbhar banna hi ek rasta dikh raha hai (Now the only way out seems to become self-reliant)," said Kumar, taking a jibe at the ruling party's Atma Nirbhar Bharat. 
Announcements Made by Political Parties
"Is Brahmin vote bank the king maker for the coming Assembly elections in India's biggest state of Uttar Pradesh and why?"
The above question has come to rule everyone's mind these days in the state after political parties have begun attempts to woo the brahmin votes with a slew of announcements.
It should be mentioned that the Bahujan Samaj Party (BSP) had announced its decision to hold meetings of prominent members of brahmin community in different districts of the state, starting July 23 from Ayodhya, the mythical land of the Hindu deity Ram. BSP supremo Mayawati has deputy her second-in-command Satish Chandra Mishra to hold this programme. 
BSP's move comes after former Congress leader Jitin Prasad joined the ruling Bharatiya Janata Party (BJP). During his time in Congress, Prasad had started holding dialogues with the brahmins in Uttar Pradesh under the banner of Brahmin Chetna Parishad which he had formed in 2017.
The Congress has been alleging that brahmins have been neglected in the state ever since Yogi Adityanath was appointed as the Chief Minister of the state. For instance, after the killing of Vikas Dubey, Jitin Prasad, who was then a Congress member, had raised his voice for brahmins, a senior Congress leader pointed out to NewsClick.
Also read: UP Elections: Why Every Political Party is Making an Ayodhya Pilgrimage
"There is no doubt that brahmins have been facing discrimination in the state. Take example of the power centre, the majority of key posts are being held by the Thakur leaders and due to that the brahmins do not see BJP as their party. I want to be clear that Congress is not doing any caste politics and is doing politics on the issue," the leader further added.
 Earlier the Samajwadi Party (SP) had also announced the building of a 108 ft tall idol of Hindu god Parashuram (a brahmin). SP leaders had also met many saints, even paying a visit to a top seer in Uttarakhand during the Kumbh festival. The SP had also named UP's biggest park for slain socialist leader Janeshwar Mishra in Lucknow. 
Back in 2007, when Mayawati's Bahujan Samaj Party (BSP) formed the government in India's most populated state, two keys issues which had worked in favour of their party was social engineering and soft Hindutva card. The reported shifting of BSP's slogan from "Tilak, Taraju, Talwar inko Maaro Joote Char (Brahmin, baniya, thakur, thrash them with shoes)" to "Haathi Nahi Ganesh hai. Brahma Vishnu Mahesh Hai (Referring to BSP's symbol as Hindu god Ganesh, and hailing the Hindu Trinity)" – which were used in street plays and in "Chaituram ki Nautankis" had also worked for the BSP in luring the brahmin voters.
Later, in 2012 and 2017, it is believed that brahmins voted in favour of the Samajwadi Party (SP) and Bharatiya Janata Party (BJP) and brought them to power. But the killing of gangster Vikas Dubey in Kanpur, who had killed eight policemen, has again started a debate on social media that Brahmins are upset with the ruling party. 
The Opposition in UP, which includes SP, BSP and Congress has been raising the issue of Khusi Dubey, the wife of Amar Dubey who was encountered in connection with the Vikas Dubey case. NewsClick has learned that Khusi, who has been jailed since July 2020, is very likely to be released and the police may file a closure report in this case. The release of Khusi Dubey may again spark debates on social media as a step by the BJP to bring Brahmins into their fold. 
Influence of Brahmins in UP's Electoral Politics
Brahmins roughly constitute about 10% to 12% of the population the state, yet, they stand out as they are believed to wield considerable influence on the sway of votes. This can be attributed to their social position in the caste hierarchy.
As per a report published in The Hindu, brahmins continue to enjoy disproportionate presence in the media, bureaucracy, education, economy, and judiciary. Their endorsement is sought when elections are round the corner because of their religious influence and cultural capital.
Also read: Yogi, Pandemic & UP Elections 2022
According to veteran journalist Ram Dutt Tripathi, brahmins have a sway over other communities, particularly in the rural areas, due to their interactions with other communities.
 "Brahmins are great connectors and communicators. Also they are force multipliers and propagators who can influence people. They have always been close to power so they are seen as an important vote bank by every political party. So far I have not seen any political party coming to power without the help of its core vote bank," Tripathi said. 
Satish Prakash, a dalit thinker based in Meerut, said that it is time people start accepting caste in politics also. 
He told NewsClick, "People with a feudal mindset have used caste in politics for bringing a change in power, especially the brahmins."
Ravi Srivastava, a retired professor from Jawaharlal Nehru University told NewsClick over phone that both Mayawati and BJP have been trying to broaden their base and trying best to woo the brahmins but they are dissatisfied with the BJP due to the inclination of Chief Minister Yogi Adityanath towards Thakurs. 
"Policy based mobilisation never happens in the Hindi belt. Instead the mobilisation happens on the basis of caste and issues get lost. Brahmins are the mobilising factors so parties reach out to them. Also, because they have always been inclined towards power sharing, this group usually sides with the party where they will be close to the power," he added.
Meanwhile, Satish Mishra in Ayodhya accused the Bharatiya Janata Party of politicising the Ram Temple issue and declared that the unassailable combination of brahmins and dalits will bring BSP to tpower again in 2022.
 "Kya BJP ne Ayodhya ki thekedari le li hai? Ek saal se mandir nahi bana paaye hain. Kab banega mandir? Kitne saal lagenge? (Has the BJP taken the contract of Ayodhya? The temple construction could not be completed in a year. When will it be built? How many years?)," Mishra had asked in Ayodhya.
Notably, this was the first time a BSP leader visited the Ram Janmabhoomi in Ayodhya. 
Also read: Will Hindutva Politics Do The Trick Again?
Get the latest reports & analysis with people's perspective on Protests, movements & deep analytical videos, discussions of the current affairs in your Telegram app. Subscribe to NewsClick's Telegram channel & get Real-Time updates on stories, as they get published on our website.
Subscribe Newsclick On Telegram