Govt Staff to Face Action for 'Seditious' Posts Online, Nagaland Guv Warns
Posting of 'seditious and subversive' content on social media by government servants will attract criminal prosecution and disciplinary action, Nagaland governor directs state govt.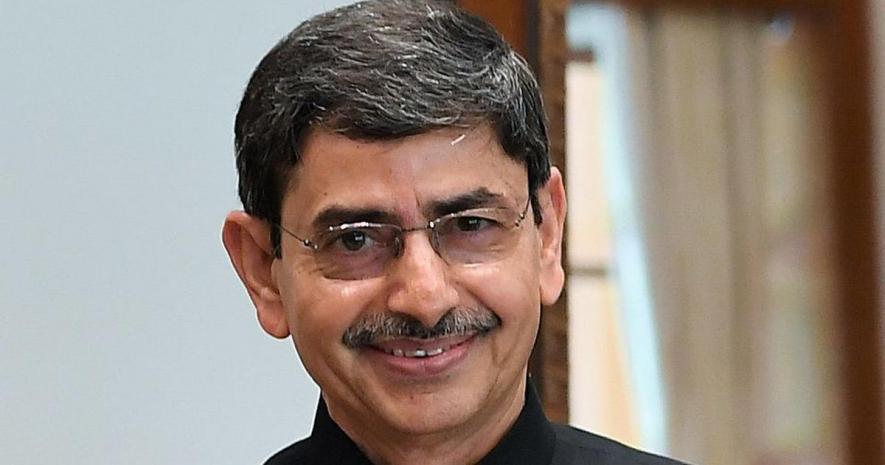 Image Courtesy: scroll.in
Nagaland Governor RN Ravi has issued an order asking state government employees to furnish lists of their relatives having links to Naga political groups and said the employees will face stern penal and disciplinary action for indulging in "seditious and subversive" writings on social media.
This comes amid a stalemate in peace talks between the Indian government and the National Socialist Council of Nagaland-Isak-Muivah (NSCN-IM). Meanwhile, in December last year, the Union Home Ministry declared Nagaland a disturbed area for six more months extending the continuation of the contentious Armed Forces (Special Powers) Act (AFSPA), which has been enforced in the state for decades.
According to a report in The Telegraph, the governor's secretary T. Mhabemo Yanthan, had in an official communiqué to chief secretary Jan-e-Alam on January 16, informed that some government servants were "indulging in seditious and subversive writings challenging the territorial integrity and sovereignty of the country" and posting them on social media platforms. Yanthan added that he has been "directed" to request the Nagaland government to take "serious" cognisance of such activities and "initiate appropriate" legal and disciplinary action against "delinquent" government employees.
Government servants engaging in such activities amounts to a serious offence under the penal law and gross misconduct under service conduct rules, attracting criminal prosecution and disciplinary action including dismissal from service, the communiqué is reported to have said.
A copy of the communiqué was also marked to Union Home Secretary Ajay Kumar Bhalla, which suggests that Ravi has kept the Centre involved in the process. Earlier in February last year, another letter was sent from Ravi's office to the chief secretary asking for the compilation of database of state government employees' family members and relatives involved with underground organisations. This came to the front in July 2020 when the Neiphiu Rio-led Nagaland government carified that due to Ravi's direction, it had asked the government servants to declare any underground link of their relative.
Governor's Order Draws Flak
The Naga Hoho, the apex tribal body of Nagas in the state, in a statement issued on Wednesday, termed the directive "another form to dehumanise the Naga people's hopes and aspiration and accused Governor Ravi of trying to criminalise individuals. Asserting that Naga people have the right to freedom of expression with regards to their love for our land and "in doing so it is not to advocate against India but a natural expression of any Naga who have experienced sufferings borne out of conflict and militarisation and continue to bear the brunt of it."
The Naga Hoho further said, "The peace negotiation of two decades going on between the Government of India and the Naga political groups is too precious to be derailed by the lack of sight of a single person."
The Global Naga Forum (GNF), a platform comprising Nagas from professions and places, also condemned the governor's order against government servants and said it violated the right to privacy and freedom of speech. "A country takes over control of a free people, and having created a political system where the people have hardly any other way to make a living except by working for the government, turns around to punish and prosecute its employees for 'sedition' against the Indian government for saying that Nagas have a right to self-determination, while the same government imposes military laws on the people with whom it engages in peace negotiations," the GNF said in representation to the to the chief minister.
"We appeal to your good offices to put an end to the governor's undemocratic, extremely authoritarian orders against Naga employees who are not committing any punishable crime for exercising their right to speak truth to power, without advocating any violence, by asserting the Naga people's basic right of political self-determinatio," the GNF stated. It added that the Indo-Naga relations have come to a "volatile point" due to Governor Ravi's "extremely divisive and provocative manner of running the office.
Rift Between Governor and NSCN (IM)
The peace talks to resolve the Naga political problem has been stalled because of ties between Ravi and NSCN (IM) turning sour last year. The NSCN (IM) has been in ceasefire since 1997 and had signed a framework agreement to resolve the problem in 2015. Governor RN Ravi is the Centre's interlocutor for the peace talks. The relation between him and NSCN (IM) has reportedly become tensed after he eliminated the possibility of a separate flag and constitution for the community.
In his speech on the eve of the 58th Statehood Day of Nagaland, Ravi said, "The Indian National Flag and Constitution are the pride of the people of India. The Government of India is absolutely clear that there is and shall be only one National Flag and Constitution in India. Anyone talking anything contrary is peddling preposterous lies. They are trying to confuse and mislead the people."
The NSCN(I-M) has sternly held on to its demand for a separate flag and constitution. However, the NNPG, which is a joint body of seven other Naga insurgent groups involved in talks with the central government, has expressed agreement to a solution without a separate flag and constitution.
Get the latest reports & analysis with people's perspective on Protests, movements & deep analytical videos, discussions of the current affairs in your Telegram app. Subscribe to NewsClick's Telegram channel & get Real-Time updates on stories, as they get published on our website.
Subscribe Newsclick On Telegram