IL&FS: Not Satyam, Not Lehman, Maybe it's Both!
The new government-appointed board has been welcomed by corporate India but how will it wipe out the Rs.91,000 crore debt mountain?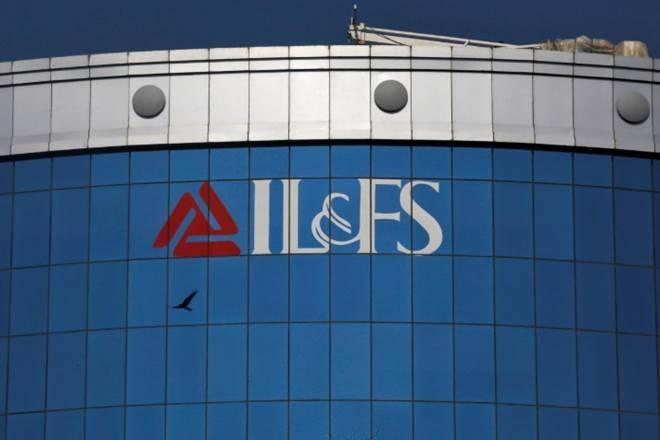 There has been all-round approval and relief at the Modi government's firing of the board of directors of IL&FS and appointment of a new seven-member board headed by Uday Kotak, owner of Kotak Mahindra Bank. The rogues are out, the white knights are in – that's the feeling among corporate bigwigs, financial media and in South Block.
But after its very first meeting, Uday Kotak told the media that things are complicated. Everybody knew that, but what Kotak revealed was chilling: IL&FS had 348 "entities" associated with it as opposed to the widely reported figure of 169 subsidiaries.
Also Read: ILFS: Ponzi Scheme of Loans Unravels, Public Money to the Rescue
It is bizarre that all the attention and balance sheet scrutiny IL&FS was subject to by corporate accounting wizards in the preceding months had not revealed nearly 180 entities linked to the private sector infra major. But it is downright scary to note that the estimation of total debt owed by IL&FS – Rs.91,000 crore – was on the basis of the supposed 169 known subsidiaries. What about the underground ones that have cryptically been brought to light now? Will the debt mountain grow bigger? By how much?
White Knights
A related question is this: is the new board competent to handle the IL&FS mess? Digging into the background of the new appointees shows that most of them do not have much experience of either the infrastructure world or the non-banking finance world. IL&FS was both, several times over, with its phalanx of subsidiaries lending to each other to doubly confound the confusion.
But there is a more serious concern. Many board members have been having troubles of their own with regulators. Uday Kotak was told by RBI last year to cut his shareholding stake in Kotak Mahindra Bank to below 20% by December 2018, and to 15% by 2020, as per banking regulations. Kotak sought the regulator's nod over an issue of non-convertible preference shares to dilute his holding but again the RBI turned it down. Experts were quoted as seeming aghast that a seasoned banker like Kotak who has himself chaired the committee on corporate governance would try these tactics.
Another new IL&FS Board member is GN Bajpai, former chairman of market regulator SEBI and public sector insurer LIC. He was also on the boards of two ill-fated companies – Kingfisher Airlines (of Vijay Mallya fame) and Dhanlaxmi Bank which had experienced financial slip-ups itself. A third new board member is GC Chaturvedi who is non-executive chairperson of ICICI Bank, which is reeling under the Chanda Kochhar investigation.
Also Read: For Owning Shares Worth Only Rs 32 Crore, LIC Wants To Bail Out IL&FS
The new board in its maiden meeting elected Vineet Nayyar, former vice chairperson of Tech Mahindra as vice president and Managing Director of IL&FS. Nayyar was the person brought in by the government to rescue Satyam back in 2009.
Is this Satyam Redux?
In 2009, Satyam Computers was exposed as having conducted a massive accounting fraud amounting to Rs.7,855 crore by reporting fictitious revenue, interest and foreign exchange gains. Invoices were cooked up, as were bank account statements so that the company was shown in the pink of health, luring unsuspecting investors. It was compared to the Enron scandal because both were in essence accounting frauds. Has IL&FS also conducted this kind of fraud?
The newly-appointed MD of IL&FS Nayyar, while responding to queries, said that in the Satyam case there was felony committed but in the IL&FS case "there is no evidence of any sort of felony so far". That's true but isn't it a likelihood? After all, nobody even knew that 180 subsidiaries of IL&FS existed? And even among the known ones, there has still not been any forensic audit done. The government has asked the Serious Fraud Investigation Office (SFIO) to look at the records and locate any malfeasance. That will take time but how can it be ruled out?
The fact that credit rating agencies continued to give top ratings to the IL&FS' financial services wing right till the end. In March 2018, ICRA gave an A1+ rating to the IL&FS commercial paper and AAA rating to its non-convertible debentures. It continued as such till its first downgrade in August just weeks before the whole thing blew up. This at a time when its debt was already passing the point of no return. Either the rating agencies were in cahoots with IL&FS ignoring the tell-tale signs – as happened with Lehman Brothers and all the rest of the sub-prime mortgage sellers in US before the financial crash of 2008. Or IL&FS was cooking books.
So, there are some shades of Satyam, possibly.
Is it Lehman Interrupted?
Almost a decade ago to date, the fourth largest investment bank of US, Lehman Brothers, filed for bankruptcy protection on Sept 15,  2008. It had assets worth $639 billion and debt worth $613 billion. This triggered one of the worst financial crises the world has seen, with ripples spreading far and wide forcing the US government to bail out "too big to fail" companies like AIG ($85 billion), Bear Sterns ($29 billion), mortgage lenders Fannie Mae and Freddie Mac ($200 billion) and a $700 billion general bailout to banks for economic recovery.
IL&FS is peanuts compared withLehman but there are some striking parallels – and also some differences. Both were claiming that things were good till months before the blow out. Both were over leveraged – more debt-based assets than shareholder equity. Lehman tried to raise capital through preferred stocks issue just as the fired IL&FS board wanted to do.
The differences are obvious – IL&FS is into infra building, too, not just lending, and its leverage ratio seems to be less than what Lehman was reporting at the time it collapsed – 31. But then, nobody – not even Uday Kotak – knows what is the real debt mountain.
Also Read: Is Serial Defaulter IL&FS Heading For A Rapid-Fire Sale of Assets?
The biggest difference is that Lehman was allowed to fail, dragging the whole house of cards down with it. The Modi government has made moves to rescue IL&FS by appointing a board and making suitable reassuring noises, including the usual panacea of possibly roping in public sector insurer LIC for help. LIC has a slightly over 25% shareholding in ILFS and no reason to save the sinking ship. But that's how it goes.
Whatever be the case, IL&FS has not crashed like Lehman but given all the uncertainty, an implosion in the coming months can't be ruled out.
So, there are some different shades of Lehman too.
Dire Economic Situation
It would be remiss to see the IL&FS bomb ticking in isolation from the rest of the economy. There are reports that other infrastructure companies are in stress. Non-performing assets or bad loans are at record levels. Fuel prices are surging. Rupee is in free fall against the dollar. Credit growth is in doldrums. Demand for industrial products is slow. The current account deficit is burgeoning. A beleaguered government is myopically selling off public assets to raise resources as businesses struggle with the new goods and services tax. And – unemployment is soaring, causing widespread economic discontent.
With elections approaching next year, the government is in deep trouble and desperate to seen as  acting decisively. It is such dire conditions that usually precipitate financial crises, especially if you are committed to corporate well-being and averse to boost government spending.
Get the latest reports & analysis with people's perspective on Protests, movements & deep analytical videos, discussions of the current affairs in your Telegram app. Subscribe to NewsClick's Telegram channel & get Real-Time updates on stories, as they get published on our website.
Subscribe Newsclick On Telegram