Latehar Lynching: Eight Convicted for Hanging Two Muslims to Death, Key Accused Still at Large
This is the second conviction of cow vigilantes across the country.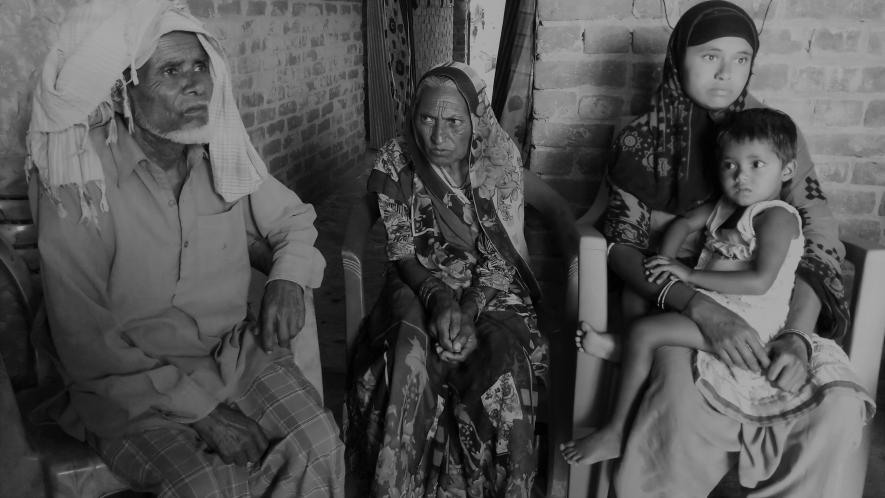 NEW DELHI: A Jharkhand court on December 19 convicted eight persons for their involvement in the brutal murder of Mazloom Ansari (32) and Imtiaz Khan (11) – who were lynched to death on March 18, 2016 in a forest in Latehar district. However, one Vinod Prajapati – a local leader of the Bharatiya Janata Party (BJP) who was named as the prime accused in one of the three first information reports (FIRs) filed by three eyewitnesses – is still absconding.
After examining the evidence and arguments placed on record and listening to the eye witnesses, first class judicial magistrate Rashikesh Kumar found all eight of the 12 accused arrested by the police in connection with the incident, guilty of the heinous crime they committed. All convicts  -- Mithilesh Prasad Sahu, Pramod Kumar Sahu, Manoj Kumar Sahu, Awadhesh Sahu, Manoj Sahu, Arun Sao, Vishal Tiwary and Shahdev Soni – who were out on bail, have been sent to jail. The  quantum of punishment will be announced on December 21.
This is the second conviction in the cow-related violence across the country. Earlier, 11 accused were convicted in the Ramgarh lynching case wherein Alimuddin Ansari (45), a meat trader, was beaten to death by a mob of nearly 100 people on suspicion of transporting beef on June 29, 2017, hours after Prime Minister Narendra Modi condemned lynching under the guise of cow protection.
Also Read | Alimuddin's Lynching: One Year On, Cops Refuse to Issue Death Certificate
In Latehar, Mazloom, a livestock trader,  and Imtiaz, his business partner's son, were waylaid in the wee hours of March 18, 2016, when they were on their way to a cattle fair in Chatra district to sell off their last batch of eight oxen and start a new business as they had been threatened for running the cattle trading business. They were beaten up mercilessly and hanged to death from a tree in a nearby forest at Jhabar village. This was the first case of mob lynching in the state in the name of cow protection.
Also Read | Latehar Lynching: A Saga of Cover-up, Political Connections and Police Negligence
The incident took place exactly five months after Mohammad Akhlaq, a resident of Uttar Pradesh's Dadri, was lynched to death by a murderous mob for allegedly having beef in his house.
Despite eyewitness' accounts, a positive post-mortem report, confessional statements and corroborative evidence, the Jharkhand police – alleged informant lawyer Abdul Salam – were trying to "sabotage" an open and shut case of murder. "Following criticism from different quarters, they (the cops) swung into action and finally managed to secure conviction," he told Newsclick.
Asked about the police investigation and prosecution, Salam said it was okay but not up to the mark. "Being an informant lawyer who is supposed to assist the prosecution, I had to put in a lot of effort, from convincing the eye witnesses to collecting small pieces of evidence that proved crucial in the verdict. The eye witnesses were earlier hesitant about deposing before the court. I had to counsel them regularly and convince them that their safety and security will be ensured," he added.
Asked how challenging this case was for him because he is a civil lawyer, Salam said it was really a challenging task, given the hostile situation in the country in general and the state in particular. "I was offered money to withdraw from the case. When I did not relent, I began getting life-threats, but I did not care because it was a fight for justice. And justice has finally been delivered to the victims, who are not only oppressed but underprivileged as well," he said.
Asked about the punishment he would seek, Salam said, "Nothing less than death sentences, as two innocent lives were lost resulting in the destruction of two families. Who will take care of Mazloom's children and his wife. Who will return the only son of Azad Khan (father of deceased Imtiaz)? What was their fault?"
'Attack was pre-planned'
Both the victims' families had claimed that the mob lynching was a pre-planned act.
"Arun Sao and Bunty Sao (the accused) had come to our house to warn my husband who was bathing at that time. They told him to stop trading cattle else they would kill him," Mazloom's wife Saira Bibi had told Newsclick in July this year when this correspondent was doing a series on lynching cases in Jharkhand.
Also Read | Jharkhand: Cops Trying to Weaken the Godda Lynching Case?
A devastated Saira further said, "They had threatened him earlier as well. As therefore, my husband and his partners had decided to sell off the oxen purchased from another fair and start some other business."
Azad, at that time, had suffered a fracture and had asked his 11-year-old son to accompany his partner, Mazloom, to the cattle fair to sell off the oxen they owned. With a herd of cattle, the duo opted to walk to the fair before sunrise.
"Soon after they left with the herd, we got information about the duo being picked by few men who took both Mazloom and my son to the Chandwa forest. I rushed to the forest area. I spotted the oxen unattended at the main road near Jhabar. I proceeded towards the forest, and heard my son screaming for help. When I went closer, I saw an angry mob mercilessly thrashing Imtiaz and Mazloom. The attackers were so violent that I could not gather the courage to go and at least try to save them. I hid myself in the bushes and the fear that they could also kill me made me helplessly watch my son and Mazloom falling unconscious. They were then hanged from a tree," said Azad in a choked voice.
He detailed the same in his deposition in the court in January 2017.
After Azad, Nizamuddin separately reached the spot, and dialled Munauwar – Mazloom's younger brother, who was at home. He too rushed to the spot.
Also Read | Nagadih Lynching: 3 Members of Family Killed, Prime Suspect Still at Large
The three eyewitnesses filed an FIR, in which Azad specified Prajapati as the prime accused, along with 12 of his associates, who formed the lynch mob.
During investigation, the police identified unnamed accused and arrested eight of them who later managed to get bail from the Jharkhand High Court even before the filing of the chargesheet.
However, Prajapati – the only named and prime accused in the case – has not even been arrested till date. He, in fact, did not even stand trial even though the other eight men, not named in the FIR, did.
Besides the powerful eyewitness accounts and other testimonies of the family members, the other substantial piece of evidence that helped in adequately establishing the crime were the post-mortem reports. In both cases, the autopsies clearly suggested that the victims were brutally lynched before they were hanged. Indeed, Dr Laxaman Prasad and Dr SK Singh, both government doctors who conducted the autopsies, explicitly wrote in their remarks that "long, hard, rod like, blunt" weapons were used to inflict injuries.
Get the latest reports & analysis with people's perspective on Protests, movements & deep analytical videos, discussions of the current affairs in your Telegram app. Subscribe to NewsClick's Telegram channel & get Real-Time updates on stories, as they get published on our website.
Subscribe Newsclick On Telegram