Mind Over Drop Shots: PV Sindhu's Real Challenge Beyond Carolina Marin
Carolina Marin beats PV Sindhu to win gold at BWF World Championships -- the familiar storyline is threatening to ruin Indian badminton's buoyant rise, and while technique is forever evolving, perhaps now it's time to give precedence to the matter between the ears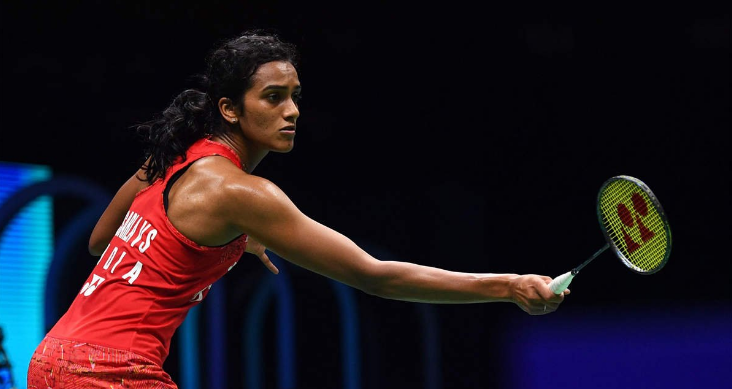 PV Sindhu and Carolina Marin have different approaches going into big matches, which seems to be giving the Spaniard an edge while blocking the Indian's strengths (Pic: Twitter)
PV Sindhu's feat of winning another silver on the world stage is no mean feat and deserves respect. But, neither the Indian fan, nor the player, was in celebratory mood after the medal. Unlike a decade or so back, a BWF World Championships  medal, other than gold, is passe for national pride, and that's a very hearty sign for Indian badminton.
However, the familiar narrative which played out at the Nanjing Youth Olympic Games Sports Park in China on August 5 -- Sindhu losing once again to Carolina Marin of Spain (their head-to-head stands at 6-7 in favour of Marin now) in the summit clash of a major tournament -- was frustrating.
The script seems to be preordained: Marin beats Sindhu for gold. It sounds all so similar to the legendary storyline of Lin Dan and Lee Chong Wei, the Chinese champion turning up to beat the Malaysian in all major tournament finals even as Lee remained World No. 1 (their head-to-head is worse than Sindhu and Marin, 28-12 in favour of the Chinese).
Also Read | England Win. India Lose. Test Cricket Gasps for Air
There was a sense of inevitability in the Dan vs Lee match-ups. A similar streak can be observed in the Sindhu-Marin saga, especially in finals. But the dynamics involved in Marin's victories, or more importantly for us, Sindhu's losses, has more to it than the historic trivialisation by saying the Indian is unlucky to be playing the same time as one of the greatest in the women's game.
The loss in Sunday's final gave Sindhu her second silver in a row. Last year, she lost to Nozomi Okuhara of Japan in the final, and not Marin. While a year before that, at the 2016 Rio Olympics final, the Spaniard was Sindhu's nemesis.
Sindhu's Achilles heel, which turns up with alarming frequency during the finals, seems to stem from an oversight by the player and her coaching team led by Pullela Gopichand.
Also Read | Asara Sawhney, Six-Year-Old Indian golf Prodigy, Making Waves in the US
Sindhu and Marin have different approaches going into big matches, and grand finals. That seems to be giving Marin an edge while blocking Sindhu's strengths on the court -- be it her smashes or ability to step up the tempo.
In the final against Marin, the tempo was always under the Spaniard's control, and so were intent and aggression. It is no surprise that the result went Marin's way too.
Going in with the right mental approach is very important in sport, more so on a stage which pit two individuals in a one-on-one gladiatorial showdown. Marin and Sindhu's post-match comments give us more insight into what works for the Spaniard and what bogs down the Indian, time and time again.
Marin was not out there just to win gold, but to also tell Sindhu that she will be beaten on the day, no matter how the Indian plays.
Also Read | Indian Women's Hockey Team Yawns Short of Goals, History at World Cup
"To beat her [Sindhu] in the final is always special," Marin told journalists after the final. "Sometimes you are nervous because you think [too much] in the middle. I believed myself during the game. I told myself she was leading, I have to fight. I have to show that she can't beat me today. Second game I wanted to show her I really wanted to win the game."
For Marin, the approach seems to remain the same in each match she plays: Intimidate the opponent into believing that there would be only one winner. The rest is taken care of by the Spaniard's game, her relentless pursuit of the point of perfection. Clearly, the Rafael Nadal of badminton.
And, surprisingly, she picked her match against Saina Nehwal in the quarterfinal as her best of the tournament, and not the final against Sindhu. Marin was in ominous form in both the matches. We also have to take into account that the 25-year-old Spaniard is also making a comeback from a dip in form -- by her own exalted standards -- after Rio 2016.
"I feel my match against Saina was one of the best matches of my career. But it's not about how I played, it's about how I prepared for the game against Saina. It's about how I felt on court against her. It's about how I showed her on court that I want to beat her," she elaborated.
Also Read | Gautam Gambhir, Virender Sehwag in DDCA's New Conflict of Interest Controversy
Marin's mental narrative seems unidimensional, but damn effective. After all, she, with three Worlds gold medal, is the most accomplished woman badminton player in the history of the championships.
Meanwhile, Sindhu seems to be carrying an historic burden. Her words after the final revealed disappointment and conveyed her "hope" that she will win gold one day. Hope is a very important and positive tool for anyone, including an athlete. But hope is a double-edged sword when it yanks the athlete's mind away from the moment in the match, to the post-match podium.
"I should have won the first set after a good start in the final. But I made quite a few mistakes," Sindhu was quoted by The Hindu. "Winning four medals, including two silver in five World championship appearances, is a record I am really proud of. I hope to be the champion one day for sure."
Marin just wanted a victory, and the significance of a win in the larger scheme of things hardly crossed her mind. Sindhu, on the other hand, wanted payback.
Also Read | In Hima Das' Triumph, a Caution for Indian Sports Administrators
"I don't think there was any pressure on me facing Marin for the second time in a major final (the last time being in 2016 Rio Olympics). But, yes, I was keen to give it back to her before the start of the final today," added Sindhu.
And things just fell apart for the Indian in the second game of the match.
"I was not able to get my strokes in," said Sindhu. "Either they were going out or into the net. And, by the time I could recover, she raced away to a huge lead. Marin is a very aggressive player and has her own style. It is always a challenge to take her on in any tournament."
What seems to be evident is that the challenge for Sindhu is not playing Marin, but to find a way to take on the Marins or the Okuharas of the world with the right frame of mind, something coach Gopichand should seriously look into while preparing Sindhu as well as Saina for the biggest stage of their career -- at the Tokyo Olympics.
Now, India can only be thrown into a frenzy only if one of the two women stalwarts wins gold at the 2020 Games -- a medal of any other colour is passe. Indians now dare to dream of a Sindhu-Saina final in Tokyo, and why not?
Also Read | Former Coach Reveals Unprofessional Side of Indian Women's Cricket Team
Two years is a long time in sport and forms could dip, injuries could ruin things as well. But two years is also a long enough time for Sindhu (and Saina's) coaching team to put the right elements in place: The strokes, smashes and drop shots, as well as the mental game.
Attention to fine detail, please, and we are ready for the top rung; Saina, Sindhu and even the men -- Kidambi Srikanth and Co.
Get the latest reports & analysis with people's perspective on Protests, movements & deep analytical videos, discussions of the current affairs in your Telegram app. Subscribe to NewsClick's Telegram channel & get Real-Time updates on stories, as they get published on our website.
Subscribe Newsclick On Telegram