Modi's ABC: Avoiding, Burying, Confusing
In a speech today, PM Modi said his govt. had removed "avoiding, burying, confusing" from governance. Is that correct? Have a look.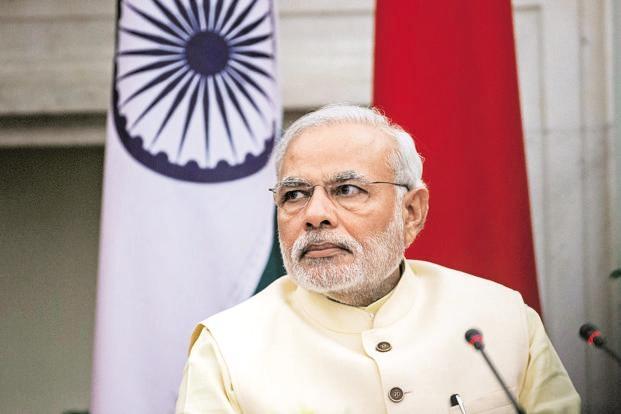 Addressing business leaders at the ET Global Business Summit in New Delhi today, Prime Minister Modi thundered that in the five years his government has been at the helm, "instead of avoiding issues, we addressed them; instead of burying, we dug it out, and instead of confusing, we came up with solutions". He also claimed that hesitation has been replaced by hope and issues by initiatives.
This was in front of a galaxy of business leaders and corporate bigwigs who need reassurance that the government is indeed doing its best to improve ease of doing business, deregulate even more sectors of economy, allow even more foreign capital, and give even more tax concessions, besides ensuring that labour is pliable and not too demanding. On these and such other counts, indeed, the Modi government has been innovative and decisive.
But is governance only about pleasing corporates, domestic and foreign? Surely not. Governance is primarily about taking the country's people forward through their all-round economic and social development. If you put the Modi government's record on this count under the lens, you will discover that it is ABC in spades. In fact, it is nothing but ABC. Have a look at a few of the gigantic problems the country and its people:
Kashmir: Government's policy on the violence-torn state of Jammu & Kashmir has always been of following ABC, but the Modi government has pushed the state and its unhappy people to the brink. Killings have increased, cross border incursions and support has increased, local violence has increased, and the sense of alienation is more than perhaps ever before. That's because Modi has been avoiding real political dialogue, burying any economic boost and confusing the rest of the country by blaming everybody else for his government's failures.
Jobs: The Modi government has spectacularly failed to create the promised jobs. In fact, reports by Centre for Monitoring Indian Economy (CMIE) suggest that over one crore jobs were lost in 2018 itself. The Modi government has avoided even looking at this harsh reality, and has done its best to bury the data on jobs as was the case of the leaked NSSO report that has still not been officially published. It has tried to confuse everybody with spurious data based on EPFO enrolments or tourism or transport sector figures. But the reality is known to all those who have been wandering about looking for jobs.
Farmers: Despite persistent demands by the farmers for ensuring better incomes through higher support prices and debt waivers, the Modi government has avoided implementing the Swaminathan Commission's recommendation of fixing Minimum Support Prices (MSPs) for various agricultural produce at cost price + 50 per cent. It has tried to confuse – hoodwink is a better word – people by taking partial cost of production, adding 50 per cent of that, and claiming that it has met the promise! In the process, it tried to bury the farmers' justified unrest by declaring a measly Rs 500 per month "income support" just two months before its term ends.
Also read: Landless Farmers on Hunger Strike Attacked With Petrol Bomb in Bihar
Wages: Workers, both, in agrarian and non-farm sectors have been ceaselessly fighting for better wages. Industrial workers have gone on one-day strike across the country twice, and, only recently, they successfully observed a two-day strike. For five years, the Modi government avoided any settlement with them. Similarly, agricultural workers' wages have been virtually stagnating (they have increased by 2.5 per cent in five years). But Modi avoided any relook at them. It sought to bury its head in the sand wishing that the problem would just go away. It also tried to confuse everybody by declaring a National Minimum Wage even as it destroyed the laws relating to the implementation.
Corruption: One of the big claims of Modi and the BJP, when they were asking for votes in 2014, was that they would cleanse the country of corruption and black money. As far as corruption goes, the Modi government has avoided even appointing a Lokpal, the ombudsman for corruption at the national level. It has overseen thousands of crores of rupees being embezzled from the banks by the likes of Mallya and Nirav Modi, etc. all of whom are now living happily ever after in the foreign countries. Recent revelations indicate that in the Rs.60,000 crore Rafale deal, unanswered questions indicate favours being allegedly granted to the Ambani's firm. Crony capitalism has flourished under Modi, and all the claims of transparency have been buried.
Social Strife: Ever since assuming power, the Sangh Parivar, mentor of the ruling BJP, has actively fanned communal divisions by targeting minorities, barbaric lynchings in the name of cow protection, proposing communal laws like the Citizenship Bill, reviving talk of Ram Mandir, etc. It has also intensified upper caste oppression by killings and floggings of Dalits and Adivasis, obstructing welfare funds, allowing dilution of protective laws and questioning reservation. The BJP government and Modi, have avoided coming out openly and condemning this strife, and have tried to bury it saying that these are just expressions of anger or emotion even while trying to confuse the issue by holding that questions of faith and tradition are above the law.
This is just the tip of the Modi ABC iceberg. There are dozens of more examples of how the Modi government has pursued a disastrous ABC policy as far as the welfare of the people is concerned. But, it's true – he and his government have removed all doubts the corporate world may have had about him. For them, there is no ABC.
Get the latest reports & analysis with people's perspective on Protests, movements & deep analytical videos, discussions of the current affairs in your Telegram app. Subscribe to NewsClick's Telegram channel & get Real-Time updates on stories, as they get published on our website.
Subscribe Newsclick On Telegram