Muslim Majority Seats Barpeta and Dhubri Set to Defeat BJP Ally AGP
The third phase of parliamentary polls takes place on April 23, which is also the last phase of polling in Assam.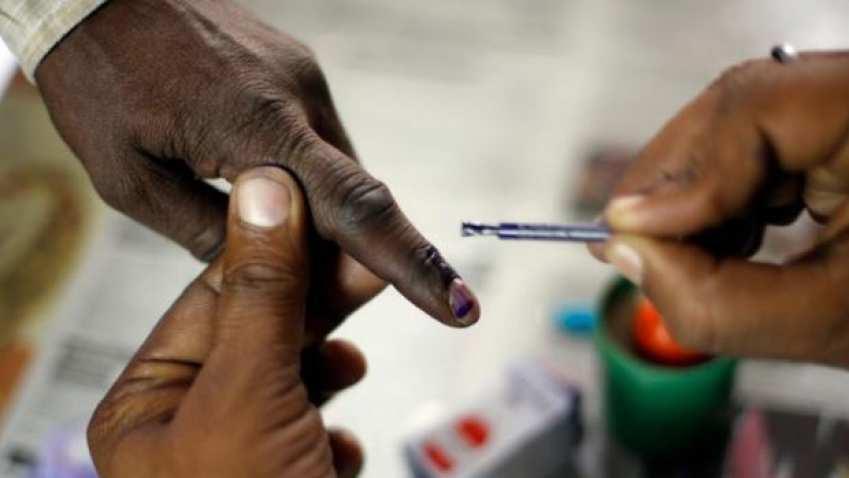 Representational image. | Image Courtesy: Zee Business
Assam's Barpeta and Dhubri are two of the Lok Sabha constituencies in the state where the ruling Bharatiya Janata Party (BJP) alone can do little — as the Muslim population is more than 50% in both Barpeta and Dhubri seats. That is exactly why the BJP has left both these seats to its ally Asom Gana Parishad (AGP).  
The third phase of parliamentary polls takes place on April 23, which is also the last phase of polling in Assam.
Erosion, Eviction, Landlessness
People from Barpeta face mainly three major issues — farmers' distress, river-bank erosion and eviction from the government-owned lands. The erosion-affected people often take refuge at these lands after Brahmaputra or its Northern tributary Beki river eats up their lands. Erosion, shifting of homes and evictions from one place to another have almost become a ritual in the lives of the Barpeta people, owing to which, they are often tagged as Bangladeshis. Households in most of the char or sandbed areas are made of galvanised sheets of tin, while in other parts of Assam, most houses in the rural areas are bamboo-made. When asked, the locals said that they preferred tin houses simply because they have to shift their houses every one or two years owing to the river erosion, which often washes the banks off along with their houses. "When erosions suddenly occur, we can easily take out the tin sheets, and shift to somewhere else," said Dulal Ghosh of the Moinbari area.
Moinbari recently made news when Assam's heavyweight BJP minister Himanta Biswa Sarma alleged that owing to the "aggressive behavior" of Bangladeshi Muslims, a satra (Vaishnavite prayer centre) had been shifted from Moinbari to the Sarbhog area, about 40 km away.
When NewsClick reached the West Moinbari market, the locals said that the market had been 20 km away from the place it is now – situated at a slightly low-lying land. "The river had taken away my house about five years ago. It has been five times that the market had to be shifted because of erosion," said Ghosh, who runs a rice hotel in the market.
On asking if there is any chance of erosion again, Ghosh and other locals said, "It may happen anytime. After shifting from one place to another repeatedly, we do not have any land. We are now at Baghbar Assembly constituency. But if the Brahmaputra erodes again, this market will be shifted to Jania constituency."
Many have lost all their land, and are now forced to pay rent. "My house was shattered at least 20 times. Now because I have no land left, I am renting the accommodation," said a Moinbari resident. "We do not have money to build a new house now. We live in Jhuggis these days. When elections come, political leaders pledge a lot — that they would build dams to halt the erosion – but eventually nothing happens. We live on the government land now. Sometimes, the government evicts us, but we do not have a choice. So, we move to another government land," said Jahir Ali, a local, who has spent some time in Delhi, and knows about Jhuggis (makeshift huts).
"They gave us a notice about a year ago. At Dhan Bandha and Govindpur Reserve area, people were evicted from the government lands," added Abdul Jalil, a local.
Main Uddin, a freelance software developer, who accompanied this reporter to the Moinbari area, said that his ancestral home is also in Moinbari. When NewsClick reached the Beki riverbank, bamboos were seen party immersed into the sand beds as if a bamboo-made wall has been erected. Uddin explained, "There were 20-25 villages here, which have been washed away by the river, owing to soil erosion. The government provided a temporary solution to the block the erosion here. These bamboo walls are actually meant to block the erosion. This is temporary, so it will do nothing."
Also read: In 2nd Phase of LS Polls, Congress and BJP in Close Race in Assam
One could also see huge plastic pipes going from the river to the banks. "Through these pipes, soil from the river is being taken to the banks so that people can make houses on those soil, said Udin."
Farmer's distress
Barpeta is famous for cultivation of jute, corn, bitter gourd, mustard and rice. However, transportation cost from the sand-bed areas to the markets, owing to the bad road condition and connectivity issues, is quite high.
Abdul Jalil, a local farmer, said, "I grow red pepper and groundnut, but cannot make much gain out of these crops." His father, standing nearby, said that one of the reasons was the lack of land. "Every year, part of land submerges into the river," he said.
"Our crop goes to Guwhati, Shillong too, but we sell it to the local middlemen here who buy them at the wholesale rate. We do not earn much because we have to buy fertilisers too. We sell the crop to them at about Rs. 50 per kg. We produce about 10 quintal (1,000 pounds) every year." The calculated amount stands at Rs. 50,000 a year, which makes the family's daily earning less than 100 bucks, deducting the production and other costs.
The race and the likely winners
In Barpeta, the incumbent MP is All India United Democratic Front (AIUDF) Chief Badruddin Ajmal's son Sirajuddin Ajmal, who seems to have done nothing for the constituency, as the roads are in a really bad condition. There had been hardly any measures to stop or reverse the soil erosion and landlessness. In such a backdrop, AIUDF has now fielded former Jania MLA and party's general secretary Rafiqul Islam, whose reputation is better in the region.
 On the other hand, Congress candidate Abdul Khaleque is the incumbent MLA of the Jania constituency with a journalism background, and so, has an edge over Islam. However, the AGP has also fielded a former Rajya Sabha MP Kumar Deepak Das, who holds the record of highest standing number of questions of 16 hours and 53 minutes, and is often called 'Bir Purush' (brave man) by AGP supporters for his courage during his tenure as the Rajya Sabha member. So, the fight in Barpeta is three-pronged, and although Barpeta is a Muslim majority seat, many are afraid that if the Muslim votes get divided between AIUDF and Congress, Das may become the winner. In Dhubri, AIUDF chief Badruddin Ajmal is almost sure to win, as Congress has fielded a weak candidate Abu Taher Bepari, who is famous for switching sides. Bepari joined BJP in 2016 and came back to Congress only after two years. AGP's Jabed Islam also is not as strong as Ajmal. So, most analysts are of the opinion that Dhubri is a sure shot for Ajmal.       
Also read: Elections 2019: Upper Assam Tea Tribes Angry with BJP for Failing to Hike Daily Wage
Get the latest reports & analysis with people's perspective on Protests, movements & deep analytical videos, discussions of the current affairs in your Telegram app. Subscribe to NewsClick's Telegram channel & get Real-Time updates on stories, as they get published on our website.
Subscribe Newsclick On Telegram