Muslims Must Cease Appeasing Hindutva Forces and Call out the Collaborators from Among Themselves
The desire to bag some perks by catering to the politics of Hindutva is fuelling this politics.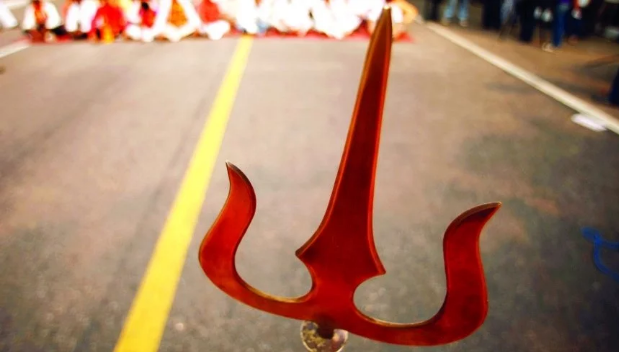 The brutal victory of BJP in the recently concluded general elections has rightly spawned certain responses from the Muslim community. The multiplicity of responses isn't the problem to start with, but then the effort to uncritically buy Hindutva discourse by a section is problematic. And people further peddling it and doing Hindutva advertisement for free need to be called out unapologetically.
What amazes me the most is that how people daringly pen self-incriminating pieces in times when the attack on their identity, community and very existence is imminent. We, as citizens, are being increasingly overburdened by such self-defeating efforts of a section of people from within the community and it has become incumbent now to call this out.
The trend of writing 'open letter' has rekindled the ambitions of some self-styled experts who end up only paraphrasing the typical Hindutva stereotypes. It neither has anything substantial to contribute to the ongoing debate on minorities nor could put forward even a coherent argument. Rather, it dangerously pursues the cause of Hindutva by feeding their imagery of Muslims.
Writer of one such letter applauded another letter by some Kolkata Muslims to Mamata Didi asking her to stop the minority appeasement. That letter was written in the wake of the doctors' strike and the harassment of model Ushoshee Sengupta. This mere affirmation of that letter itself is enough to gauge the politics of both these 'letters'.
The writers of that letter dangerously fell for the Hindutva discourse in Bengal provided that one grants them the sheer benefit of doubt. Otherwise, they are willingly collaborating with the RSS in ousting Mamata Didi. Someone must soothe their conscience by telling them that various reports have revealed that Muslim inmates in prisons of Bengal are far more than their population. The desire to bag some perks by catering to the politics of Hindutva is fuelling this politics. But let me reiterate that they can't be more than wrong here. Certainly, Didi isn't stopping them from joining the Muslim Rashtriya Manch, where the RSS would guide them to political salvation- free from all appeasement politics.
It is beyond reasonable understanding what prevented these authors from mounting pressure on Mamata Didi to initiate an enquiry into the turn of events at the hospital which further spawned the doctor's strike leading to the loss of precious innocent lives. Was it too much to even ask for an inquiry to know the truth so that the guilty must be brought to book? The Indian Express reported the family's version that clearly demanded an inquiry and punishment for those responsible. But still these elite representatives preferred to borrow the Hindutva narrative is enough to see through their dangerous politics.  
In addition, these "self-critical" Muslims asked for behavioural modification classes, especially designed for Muslims, which the present government will be too happy to implement. Irony is that these Muslims take their co-religionists as to be electricity thieves, garbage litterer, ruffians zipping around bikes and hooligans inside university campuses – second class citizens – much to the pleasure of Hindutva organisations, and simultaneously never fall short of stealing their agency and representation.
An important lesson for Muslims must be drawn from the Christian example. Kuriakose Mathew wrote a few days back that those who advocate for Muslims to work with Modi should just look at the Christian example. The Syrian Christians in Kerala have been already doing it; no other minority community has collaborated with the Hindutva as much as it does. Still Christians are treated as enemies. Thus, if you dilute your principles, don't expect your enemies to reciprocate. Hindutva's hatred for the 'other' is constitutive of their ideology; it has absolutely nothing to do with what their victims do or don't do.
There was a wave of commentaries and op-eds by Muslim intelligentsia cheering upon and lauding Modi's outreach to minorities urging to end 'imaginary fear'. One such commentator, Hilal Ahmad, wrote in The Hindu on June 3, 2019, that the existence of an unofficial political mechanism that has unleashed violence upon Muslims is the cause of the perception of fear among them. Now, one is only left wondering as if there is a Great Wall of China that separates these organisations from the BJP that have been responsible for unleashing a spate of lynching and committed hate crimes against Muslims and also Dalits.
In a very recent case, Tabrez Ansari was lynched in Jharkhand. The lynching of Tabrez was thoroughly filmed wherein the fascist assault squad is heard asking its victim to chant 'Jai Shri Ram'. The very next day, during his maiden speech in Parliament, Pratap Sarangi – handpicked by Modi-Shah duo – stated that those who refuse to chant 'Vande Mataram' don't have a right to live in this country.
The lynch mob is not a mob, it's a euphemism, and rather it is organised cell of Hindutva forces at the local level. The Hindutva machinery is consciously and purposefully designed to carry out lynchings and further tarnish the victims with utterly baseless allegations of theft, harassment etc. Stop calling the organised lynchers a mob, which they're not. Fascists assault squads are not spontaneous like meme makers; they're thoroughly organised with state support. Their methods and narrative are uniform in every case of lynching, such uniformity cannot be spontaneous.
There is an urgent need for Muslims to save themselves from falling for the discourse of Hindutva and effectively come up with a plan to pose resistance. At the end, I only reinstate my hope against all hopes, no poet from our land has to pen down a poem that Brecht once had to.
'O Germany-      

Hearing the speech that ring from your house, one laughs.         

But whoever sees you, reaches for his knife.'
Areeb Rizvi is an independent researcher. Views are personal.
Get the latest reports & analysis with people's perspective on Protests, movements & deep analytical videos, discussions of the current affairs in your Telegram app. Subscribe to NewsClick's Telegram channel & get Real-Time updates on stories, as they get published on our website.
Subscribe Newsclick On Telegram