One-Third of Women Elected in Kerala Local Body Polls Are Active Kudumbashree Members
Kerala's self-help model has played a crucial role in increasing the social and political mobility of women in public life.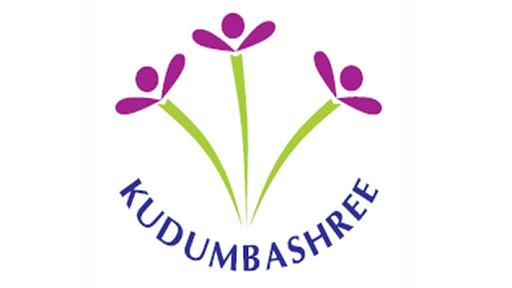 As the elected representatives to various local self-governments across Kerala took oath on Monday, one thing that stood out was the representation of women, who made up for over 50% of all elected representatives. Interestingly, amid all the women who won the polls, 7,058 are active members of Kudumbashree, Kerala's unique model of self-help groups and women's empowerment.
In the recently concluded elections, a total of 21,854 members were elected as representatives in 1,199 local self-government institutions across the state, including gram panchayat, block panchayat, district panchayat, municipalities and corporations.
The elected representatives come from all sections of the society, including the working class, full-time political activists, service sector employees, retired employees, educated youth and women among others. As 50% of the seats are reserved for women, around 11,000 representatives are women, including some from most deprived sections.
Kudumbashree has played a crucial role in women's empowerment and representation. The active members of Kudumbashree among the elected 7,058 make for 32.30% of total representatives. This is part of growing trend in the past few local body elections. In 2015, around 7,376 Kudumbashree members had won the elections and in 2010, around 4,000 Kudumbashree workers were elected. While in 2005, only 848 Kudumbashree members had won.
The highest number of Kudumbashree women who won this time hail from Kozhikode district – 694 – while the lowes – 144- won from Kannur district. There are 146 Community Development Society (CDS) chairpersons, 81 vice-chairpersons and 872 CDS members among the winners.
Unlike in some other states, where the number of 'unopposed' candidates is quite noticeable, Kerala saw a vigorous fight in each ward. Many women in the fray have been officially classified as "poor" and are very active in Kudumbashree, the state government's anti-poverty programme.
Stella Jojo, a Congress candidate and a first-time contestant from Adat in Thrissur is part of the United Democratic Front (UDF)-led local body that was selected as the 'best panchayat' by the Left Democratic Front (LDF) government.  Stella, who was once selected as the "Best Chairperson of Kudumbashree in Thrissur district, says 50% reservation is "a great step forward. And women are demanding their share."
Kudumbashree has been was a turning point in the lives of women in Kerala and has helped uplift the social and political mobility of women. As Stella puts it, for women, it is "the entry point to public life."
Kudumbashree, one of the largest women empowering projects in India, was launched in 1998 by the Government of Kerala with an aim to eradicate poverty in rural and urban areas of the state through community development schemes, under the leadership of Local Self Governments.
For its effective administration, Kudumbashree is a three-tier community- based organisation. The lowest tier is known as Neighborhood Group (NHG), which consists of 15 to 40 women members from poor families. The next level is the Area Development Society (ADS) that are formed at ward level of a panchayat, municipality or a corporation by joining 10-15 NHGs. The third level is CDS.  Over 3.7 million women in the state are part of the Kudumbashree network.
According to Thomas Isaac, the Kerala finance minister, who was the chairman of the three-member task force that had recommended Kudumbashree's formation: "Neighbourhood Groups have to evolve into genuine instruments of women empowerment on the one hand and critical players in local level planning and development on the other. We need another people's plan campaign; and Kudumbashree NHGs should spearhead it".
In an article in The Hindu, Prof. Ananya Mukherjee of York University, Toronto, has pointed out the innovative approach to food security of these groups.  "Some 2,50,000 Kudumbashree women throughout Kerala have come together to form farming collectives which jointly lease land, cultivate it, use the produce to meet their consumption needs and sell the surplus to local markets," Prof. Ananya Mukherjee of York University, Toronto," she said.
"This increases the participation of women in agriculture ... (and) ensures that women, as producers, have control over the production, distribution and consumption of food," she added.
Earlier, women had chaired just 2% of the Finance Standing Committees across all panchayats in the state. "This time, if the president of the panchayat is a male, then the vice-president is a woman and vice-versa. The vice-president is the ex-officio chairperson of the Finance Standing Committee. So a woman will be either panchayat president or vice-president and thus chairperson of that standing committee," N. Ramakantan, Director of the Kerala Institute of Local Administration (KILA), was quoted as saying in the article.
Get the latest reports & analysis with people's perspective on Protests, movements & deep analytical videos, discussions of the current affairs in your Telegram app. Subscribe to NewsClick's Telegram channel & get Real-Time updates on stories, as they get published on our website.
Subscribe Newsclick On Telegram