'Physically Exhausting, Mentally Draining', Amazon Warehouse Workers in NCR Share Their Woes
The US ecommerce major's recent promise of investing $15 billion promises job growth, but its warehouse workers, who are lowest in the employment chain, raise questions on the nature of job opportunities generated.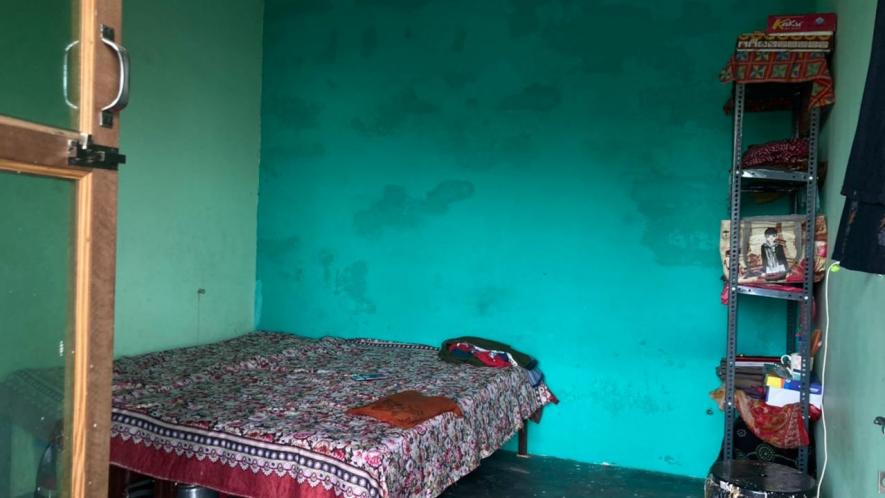 New Delhi: "Walking back and forth in the large warehouse in the scorching heat had peeled off the outer layer of my skin. I went to the management to ask for the leave. What I got in return was what I knew was the standard procedure in Amazon India warehouses on such an issue -- they asked me to resign".
Nisha (name changed), a 21-year-old warehouse worker (Amazon India refers to its warehouse workers as 'associates'), is the second among five sisters. A year ago, when she enrolled in the Deen Dayal Upadhyay Grameen Kaushalya Yojana in her home district in Uttar Pradesh, her sole intention was to support her family financially.
Launched by the Ministry of Rural Development (MoRD), this scheme claims to provide sustainable employment to marginalised rural youth through different skills teaching programmes. The MoRD further enhanced its claim that the scheme ensures support, resources and assistance for individuals who have to migrate in search of employment.
Joining the "picking" department at US ecommerce major's Indian arm, Amazon India's warehouse in Manesar, Nisha found herself immersed in one of the most demanding and physically taxing roles in the facility. The job required her to locate and retrieve specific packages from various stacks across the warehouse, which meant tirelessly being on her feet, continuously walking for nine hours.
"I travel almost 25-30 kilometres/day. I feel like my entire body has collapsed. We get two breaks of half an hour in between, but that leaves me walking continuously for 4-5 hours," she told NewsClick.
Even though Nisha's foot pain was excruciating, she could not take a leave. Taking one leave means she either has to resign or face the potential blocking of her ID card from the company. As per Amazon India's policy, the workers are theoretically entitled to have 14 leaves a year -- seven sick leaves and seven casual leaves. However, according to the workers, taking additional leave due to health issues could jeopardise their jobs at the warehouse.
"During scorching heat, fainting and exhaustion became common on the warehouse floor due to the lack of cooling machines. If somebody complains about exhaustion, they are given a painkiller and asked to rest for 10-15 minutes. After much pleading, the management allows workers to go to ESI Hospital. Leave is not an option even under such circumstances," Nisha added.
NewsClick spoke to eight Amazon warehouse workers for this story. They all had similar physical exhaustion experiences, resulting in their deteriorating health. Amazon has 175 warehouses across the globe, with 20 warehouses in India.
Sneha (name changed), 23, from Delhi, shared her experience working in the 'packaging' department. Her job demands her to stand for four-five hours, leading to back and leg muscle pain.
"The pain has made me visit doctors regularly. There is no sitting arrangement on the floor where one can rest in case of exhaustion. We cannot even take proper breaks to use the washroom. If the idle time goes up to five minutes, the PA starts screaming and yelling at the worker," she added.
Call to Unionise for Better Negotiating Power
Amazon, a multinational corporation known for its e-commerce and cloud computing services, has been under scrutiny of labour rights activists regarding the working conditions across the globe. In response to the challenges faced by the Amazon warehouse workers in India, Amazon India Workers' Association (AWA) had organised a seminar in Delhi's Constitution Club in May.
The seminar saw attendance of academics, researchers, labour rights activists and Amazon's warehouse workers. The meeting saw several prominent members backing a resolution to unionise to make Amazon accountable for better working conditions. The seminar included Nick Rudicoff, a labour activist involved in the "Make Amazon Pay" campaign, who shared instances of protests against labour law violations by Amazon in the United States and Europe.
The successful campaign resulted in workers achieving a historic victory by overcoming the multimillion-dollar opposition by the corporation and securing the right to form Amazon's first-ever union, he said. A union which, according to Rudicoff, not only gave the workers negotiation power but also attracted established powers such as the EU towards labour rights violation allegations at Amazon.
'Lack of Job Opportunities, Precarious Financial State'
According to AWA, Amazon India employs approximately 1,400 employees in its Manesar centre. Most of these are migrants, and approximately 70% are young women.
Dharmendra Kumar, who is closely associated with AWA told Newsclick that lack of dignified jobs in rural and small cities was forcing individuals into jobs with tough working conditions.
"Amazon is lowering the working standards and setting a new low, adversely impacting workers across sectors. They largely employ young girls and boys who are looking for work to minimise their vulnerable economic conditions," he claimed.
This claim was backed by the two young women workers living near Amazon India's centre in Manesar. Divya (name changed) and Gurpreet (name changed), 22 and 19, respectively, shared tales of financial difficulty at home because of which they had to take up this job.
Divya, a native of Rajasthan, is the eldest among four siblings. She had to forgo her ambition of becoming a PTE teacher due to financial distress at home. Her father is a farmer and mother an artisan. She said she has seem her family struggle to make ends meet since she was in school.
"It was difficult to make ends meet. After completing my graduation, I wanted to become a PTE teacher. But the fees for the B.Ed course was Rs 28,000/year which my family couldn't afford," she added.
The story of Gurpreet is similar. She had also taken training at Deen Dayal Upadhyaya Grameen Kaushal Yojana in Jind, Haryana. A daughter of a single mother, she saw an opportunity in the training programme.
"In the training programme, they used to teach us about work at the Amazon warehouses. There were other skill set programmes, too, but most of the training programme was focused on warehouse work", she said.
Her account also underlined the role of government initiatives that directly fuel the supply of cheap rural labour to big corporations, often without consideration for the working conditions and well-being of the workers involved.
'Unrealistic Targets, Hostile Work Environment'
The workers' also alleged the 'hostile work environment' inside the Manesar warehouse.
Vishal (name changed), 21, who migrated from Uttar Pradesh after the first COVID-19 wave, alleged that the main reason behind the high 'attrition' rate was the "extreme pressure on workers to achieve unrealistic targets and hostile work environments".
Within the first week of joining, he found himself in a heated dispute with his PA (process assistant, whose main job is to allocate the labour, assign duties and smoothly run the operation on the floor), who constantly harped on productivity targets.
"The targets are simply too high for any ordinary person to perform. I had a target of slamming, scanning and confirming the correctness of the product. Failing those targets would mean much more pressure from the PA, after which the consequences were rarely favourable," he added.
He said he received a warning from the HR (human resource department) and stayed in the company, but eventually left after seven months due to "high pressure" of the job.
Instances of confrontation between PAs and associates are not uncommon, said Vishal. Many associates decline the offer to become PA due to fear of retaliation from fellow workers, he claimed, adding that the prevailing culture within the company, characterised by intense pressure to meet productivity goals, fosters an environment where employees can be pitted against one another.
Tales of Struggle and Aspirations
In a country where nearly half the population is under 30, the unemployment rate has reached alarming levels compared with previous decades. In this challenging scenario, the jobs that young Indians are compelled to undertake, both willingly and unwillingly, shed light on the precarious economic conditions faced by the labour force.
Despite having several issues with the working conditions at the warehouse, Nisha said she understands the importance this job holds for her. In addition to her work, she is also enrolled in computer classes and is pursuing her graduation through distance learning. Her ultimate goal is to join the government service, basically for job security.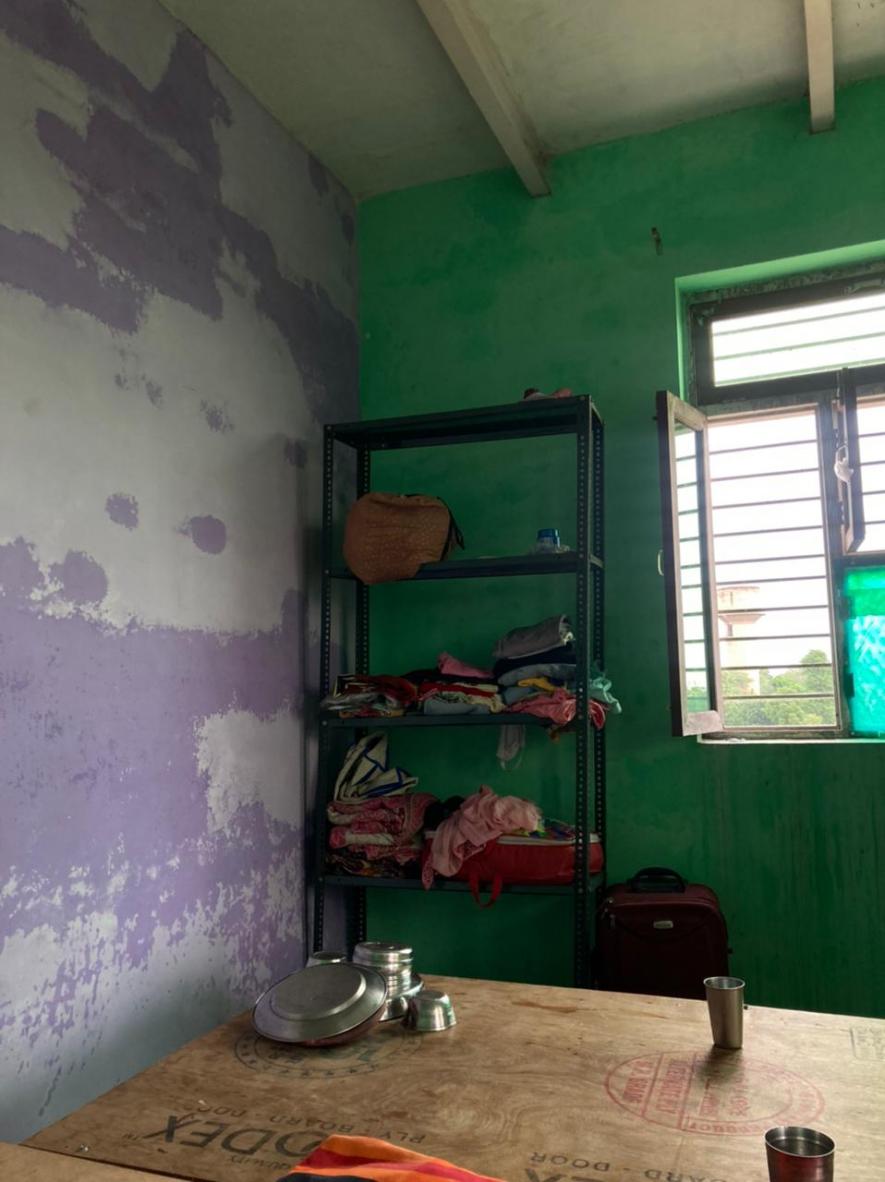 "This job has provided me with the financial stability that my family desperately needed. I will work here till I complete my graduation. Then I aim to join government service," she said.
Divya has similar aspirations, and acknowledged the benefits of her current job compared with other opportunities available in the market for her skillset.
"This job is helpful as it pays better than what other organisations offer with my skill set. But I cannot think of it as a permanent option. Physical exhaustion can only be taken by a young body. I am looking for back-office work where I get to sit at least," she added.
Trade unions, however, have raised serious concerns regarding the remuneration provided by Amazon India to its workers, prompting a debate around fair wages. Currently, an associate's basic pay is Rs 11,589/month. In addition, Rs 700 and Rs 1,750, respectively, are given as attendance allowance and additional attendance incentives.
Furthermore, there is a provision for night shift and travel allowance, which amounts to Rs 115/night shift and Rs 65/day for those workers who do not opt for the travel service of the firm.
At the end of the month, if an associate adheres to all the rules, they can make Rs 14,039/month.
Anurag from the Centre of Indian Trade Unions told NewsClick that this wage package falls short of what should be deemed as an acceptable wage standard, especially after witnessing the mounting cost of living and rising inflation in the National Capital Region (NCR). He highlighted that Delhi's new wage policy had recently hiked unskilled labour's minimum wage to Rs 17,232/month.
"Considering the cost of living in the entire NCR is the same, why does Haryana's minimum wage remain low? What Amazon pays its workers cannot match the standard cost of living. CITU has been demanding a minimum wage of Rs 26,000/month for unskilled labour in the entire NCR," he added.
Is Amazon Violating Labour Law?
When approached for comment on the allegations put forth by workers, the Amazon India management, while posing some counter questions and requesting details of the number of workers spoken to and the cities involved (which NewsClick declined to disclose to safeguard the workers' job security) said:
"Prima facie, these claims are not true and do not reflect the working experience of our associates. The fact is, there's nothing more important to us than the health, safety, and comfort of our associates."
The company further said it "strictly abides" by the rules of the Shop and Establishment Act.
However, a senior labour advocate Kamal Kumar Niyogi disputes Amazon's classification under the Shops and Establishment Act.
"The said Act typically applies to employers with 10 or fewer employees. Amazon's Manesar warehouse has approximately 1,400 warehouse workers. Amazon is misusing the Act," he told NewsClick.
Niyogi, who is also associated with AWA as a labour law consultant, emphasised the need for a strong union capable of advocating better working conditions.  He also indicated that he may challenge the company in court over the alleged misuse of the Act in the coming months.
Get the latest reports & analysis with people's perspective on Protests, movements & deep analytical videos, discussions of the current affairs in your Telegram app. Subscribe to NewsClick's Telegram channel & get Real-Time updates on stories, as they get published on our website.
Subscribe Newsclick On Telegram