Premier League Clubs Concerned Over Extra Broadcast Rebates; Monday Matches Back On La Liga Agenda and More (Football Round-up)
Short Passes (Football News Round-up): Premier League clubs concerned over extra rebates demanded by broadcasters | Monday matches back on La Liga agenda post restart | OGC Nice CEO Bob Ratcliffe plots a way forward amidst Ligue 1 Dispute | Watford's Adrian Mariappa reveals he tested positive for Coronavirus | K League imposes 100 million won fine on FC Seoul for sex doll spectators.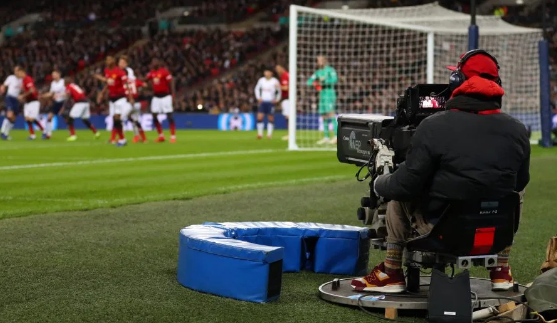 Last week, top fight Premier League clubs were informed they would have to pay TV companies between $367 million and $429 million even if the 92 uplayed games are completed.
Premier League clubs are deeply concerned over the huge financial repercussions that might follow their broadcasters' demand for heavy refunds, despite the completion of the season. 
Last week, top fight clubs were informed they would have to pay TV companies between $367 million and $429 million even if the 92 uplayed games are completed. Despite plotting their way back, severe financial uncertainty looms ahead with a bill of around $824 million due to Sky Sport, BT Sport and other international broadcasters in case of cancellation. 
Also Read | IOA and Ministry's Quid Pro Quo Games An Embarrassment for Indian Sport
They were also told that they are due to pay an extra $44 million discount for every week the season extends beyond July. Many clubs are worried about these demands as this could put them in a deep financial hole. 
Despite many clubs resuming training, it is extremely unlikely for games to begin before 19 June. More delay however means more cost and according to the report by the Daily Telegraph, the payments will escalate depending upon when the season ends.
Further detail on the rebate model is set to be presented to the 20 clubs in their conference call next Tuesday or Thursday.
Monday Matches at La Liga
Monday night matches will return in Spain as clubs clamour to finish a season that has been on a hiatus due to the coronavirus pandemic.
Luis Rubiales, President of the Royal Spanish Football Federation led a successful campaign asked to dispense with fixtures on Monday, pleasing fans who complained about the time slots earlier this year. La Liga Chief Javier Tebas claimed that the variety of time slots attracts more broadcasters.
Also Read | PIO Hue and Cry Begins Again in Indian Football as Fortunes of National Team Slide
Despite having different opinions, both these institutions are united by the desire to finish the final 11 rounds of the matches without spectators and prevent a $1.09 billion financial catastrophe. 
"I hope there will be matches on Mondays and that the federation shows some sensitivity. The situation with spectators isn't a problem any more," Tebas said on Sunday.
Nice CEO Plots Way Forward for Ligue 1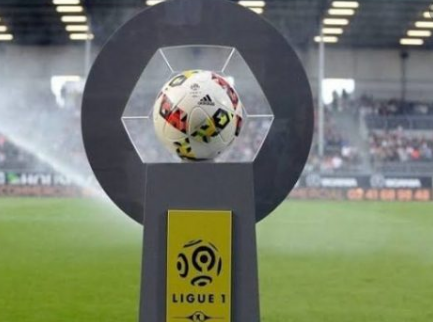 French football Ligue 1 conflict is raging and Nice CEO plans way forward
French football is in administrative freefall with internal disputes rocking through their club structures , a situation exacerbated by the cancellation of the Ligue 1 season due to the Covid-19 pandemic. 
The current Director of Lille OSC, Luis Campos demanded the rescission of his contract, Marseille director Andoni Zubizarreta resigned from his role citing disagreements with the club's president Jacques-Henri Eyraud. 
Despite the chaos, CEO of OGC Nice, Bob Ratcliffe has expressed his satisfaction with how things have panned out this season. "It is what it is," Ratcliffe said in an interview with the Guardian. Furthermore even as French clubs continue to collapse and suffer losses, Ratcliffe, who is head of football at INEOS -- the chemicals company that owns the French club and FC Lausanne in the Swiss second division -- said the parent company are eager to extend their football operation and are intending to acquire a third European Club in the coming future.
"It is something that we will look at, potentially another club that could provide that pathway. Because that is quite important to us," he said. "I thought it was quite interesting that Manchester City have just bought that second division Belgian club. It would be a development pathway, so we can bring players through to Nice. As far as we are concerned, Nice is at the top of the pyramid."
Ratcliffe expressed concerns about the uncertainty facing Lausanne, where he is president and has a more day-to-day role. The club are 15 points clear at the top of the Swiss second division, yet they may miss out on promotion if the season is voided. 
In a damning statement he also castigated the way football associations have handled the crisis. "Sports administrators quite often have very good titles – they are chief executives or presidents – but they don't behave like chief executives of companies in terms of guiding the way forward and being advocates," he said. They tend to be more secretariat and that is what football suffers from to some extent."
Watford's Mariappa Tests Positive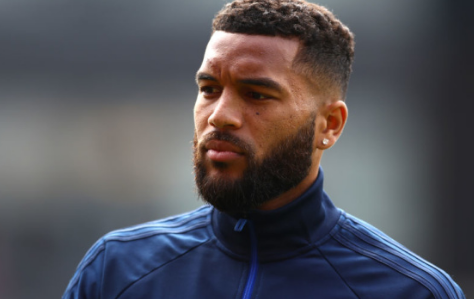 Adrian Mariappa is one of the six who have tested positive in the first round of Covid-19 testing at the Premier League
Watford defender Adrian Mariappa has publicly revealed that he is one of the three that tested positive for coronavirus. The 33- year old is one of the six positive results from the first round of testing at the Premier League. 
Mariappa told the Telegraph: "Ever since I got my positive result back on Tuesday, I've been scratching my head to try to work out how I might have got coronavirus. It was a big surprise because I haven't really left the house, apart from some exercise and the odd walk with the kids. I've mainly just been homeschooling and keeping fit."
"The club doctor called to tell me and, to be honest, I did ask whether it could be 100 percent accurate or whether my results could have got muddled up. Maybe if I had been displaying any symptoms then it might have made sense. But in my head it wasn't adding up," he added.
Along with two other members of Watford staff, Burnley assistant manager Ian Woan also tested positive for coronavirus. 
The positive results have caused panic amongst players across clubs who may soon be forced to take to the field to play out the remaining fixtures. Already, Watford Watford players like Troy Deeney have opted to stay away from training, to avoid contracting the virus and transmitting it to family members.
In a damning statement Newcastle United's Danny Rose said that  Premier League players were being treated like 'lab rats' after teams were granted permission to return to training in small groups this week.
"People are suggesting we should go back to football, like we're guinea pigs or lab rats. We're going to experiment this phase and see if it works or not," Rose said on the Lockdown Tactics Podcast.
"I can just imagine people at home saying, 'Well they earn that amount of money so they should be going back," he said. "For stuff like that I think is it worth the hassle? I could be potentially risking my health for people's entertainment and that's not something I want to be involved in if I'm honest."
100 Million Fine on FC Seoul
South Korea's top division, K-League announced that its disciplinary committed had decided to fine FC Seoul around 100 million won ($81,454.45) for using sex dolls instead od mannequins to fill empty seatsduring their K-League match on Sunday. 
"The disciplinary committee decided to take heavy disciplinary action considering the graveness of the incident, caused by the 'real doll', that has greatly insulted and hurt female and family fans and to prevent similar incidents going forward," the League said in a statement.
On Monday FC Seoul issued an apology for their failure to check the consignments by the supplier and their unawareness of the dolls being 'adult products' and accpeted their mistake for not removing them before the game started. 
Get the latest reports & analysis with people's perspective on Protests, movements & deep analytical videos, discussions of the current affairs in your Telegram app. Subscribe to NewsClick's Telegram channel & get Real-Time updates on stories, as they get published on our website.
Subscribe Newsclick On Telegram