PIO Hue and Cry Begins Again in Indian Football as Fortunes of National Team Slide
Time and again, the issue of inducting Persons of India Origin (PIOs) in the Indian football team has been raised by the foreign coaches at the helm and buried. Igor Stimac has now asked for it and the All India Football Federation (AIFF), as always, has fallen for it, perhaps to cover up for its own deficiencies. While the idea is good, it should not come at the price of the local players and domestic structure.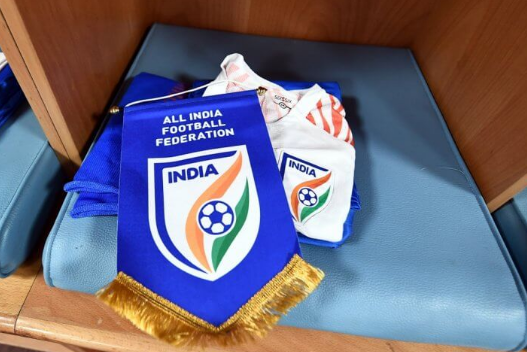 To play in the Indian football team, a player needs to be an Indian citizen and to attain the eligibility, he or she must stay in India for 12 months before applying for citizenship. Indian law also doesn't allow dual citizenship (Pic: AIFF).
Bob Houghton is one of the sharpest minds to have coached India in recent years. Appointed in June 2006, it didn't take him long to realise the paucity of quality international footballers in the national squad. 
The team at the time was going through an awful phase. They had conceded nine goals in two matches just before Houghton arrived. To make it worse, Bhaichung Bhutia said he wasn't keen on playing for India anymore.
Houghton, however, managed things well. He convinced Bhaichung to continue. But he knew it wasn't enough. He asked the All India Football Federation (AIFF) to prepare a list of footballers of Indian origin playing across the globe. The idea was to lure them to India as Persons of India Origin (PIOs) and play for the national team.
Armed with one such list, the Indian team left for Canada to play a four-nation tournament in July 2006. Their first target was Michael Chopra, who was then scoring heavily for Cardiff City. AIFF confirmed both Houghton and team manager Pradeep Chowdhury had approached Chopra.
"We were disappointed, but not surprised," recalled the member of the 1974 gold-winning Asian Games squad. "Michael was clearly not interested. He was looking to play for England. Both Bob and I felt it was the right decision on his part though we would have loved to see him playing for us." 
Also Read | Lockdown Tales From Cricket: Shikha Pandey Looks At the Bigger Picture
A few others were approached. Nothing really worked out. The project was dropped. 
Four years later, in November 2010, it was a different story altogether. India qualified for the 2011 Asian Cup final round under Houghton. Chopra was still awaiting an England call. He said he was eager to play for India. He reached the Indian camp in Abu Dhabi, spoke to Houghton and watched training from the sidelines. 
Back in Delhi, Chopra's agents approached the AIFF. However, by that time a rule had already been framed by the government that made Chopra's inclusion nearly impossible. 
To play for India, a player needs to be an Indian citizen. And to attain the eligibility, a person must stay in India for 12 months before applying for citizenship. Most importantly, Indian law doesn't allow dual citizenship. 
In December 2008, the union sports ministry ruled that PIO and Overseas Citizen of India (OCI) cardholders were ineligible to represent India unless they gave up their foreign citizenships and got Indian passports. Chopra didn't want to surrender his British passport for obvious reasons. So, his chances of playing for India were virtually over. 
Now, the stringent Indian law notwithstanding, there are other factors which need to be looked into. Especially after the AIFF said it was trying to raise the issue again. It has prepared and submitted a list of PIO footballers to the Sports Ministry, which in turn has reportedly assured to look into the matter sympathetically.
Will it really help Indian football if the ministry has a change of heart? Will the national team become significantly stronger? Given past experience, it's unlikely.
Take the example of Chopra. Why didn't he want to play for India in 2006 when rules were more flexible? Because he was seeking greener pastures. Who would not like to have three lions on his shirt? At the same time, it won't be completely out of place to say he had approached the AIFF again when his chances of playing for England diminished considerably.
This is no attempt to undermine Chopra the prolific striker. It is only to say that a PIO or OCI, playing on top form in a top footballing nation, would hardly be keen to switch loyalty. One is afraid that only those on the downslide of their careers would be interested. All the hard work done by the AIFF and ministry would produce precious little.
Also Read | Right To Play: The Unsuspecting Casualty of a Pandemic
It had happened before. Attempts to rope in junior footballers from Denmark and Canada didn't help much. In 2006, three players – Simran Singh, Arvind Narayan and Umesh Kaushal joined the under-20 camp. They didn't really set the stands on fire. At least, that's what the junior India coach at the time, Islam Akhmedov, had to say. 
It is basically old wine in a new bottle. Time and again in the past, the issue of inducting PIOs in the team has been raised and buried after a few weeks or months. Interestingly, on each occasion it was raised by foreign coaches. And the AIFF fell for it. Willingly so. Perhaps to cover up for its own deficiencies. 
Houghton wanted PIOs in 2006 because the team was in shambles. In June 2015, then national coach Stephen Constantine made a strong plea on the importance of PIOs. It wasn't exactly a coincidence that he started shouting from the rooftops right after India suffered a humiliating defeat against 174th ranked Guam.
The fact remains that India played atrocious football that night. There was no television coverage. Only a handful managed to watch the live stream. Constantine returned home to announce Guam hugely benefited from their US based players. India, too, should follow the trend at the earliest, claimed the coach. 
"It was a pointless demand. Even a senior official was seriously involved in it," said an AIFF executive committee member. "Finally, in a meeting, our president Praful Patel explained that given the country's law, how bizarre the entire hue and cry was. Then Constantine and his backers in the federation chose to back out."
Currently, the demand apparently has come from the current coach Igor Stimac. The Croat didn't raise the topic at the beginning of the FIFA World Cup qualifiers. The shocking results against Bangladesh and Afghanistan must have forced him to spend sleepless nights and think about more innovative ways.
Houghton, Constantine or Stimac can't be blamed. Their employers want results and want them pretty quickly. Yet, there are certain factors that can't be ignored easily. 
How impressive is the list of PIOs prepared by the AIFF? Are there few names who stand head and shoulder above the current lot? If the plan is to rope in footballers like Netan Sansara, Harmeet Singh or Karanveer Singh Grehwal, then there is exactly no need to fast track things. Local footballers shouldn't be made to feel the coaching staff or the federation have lost confidence in them. The shortcut to success shouldn't be at the cost of the country's basic structure.
Also Read | Lockdown Tales from Hockey: Neha Goyal Dribbles Around Life's Questions
An AIFF technical committee member said they discussed creating a quota for PIOs and OCIs in the Indian Super League (ISL) and I-League. Yet again an old idea has been recycled. In a similar move, a quota was created for PIOs in I-League in 2007. There were hardly any takers except Arata Izumi. 
Frankly, while implementing the idea, both the federation and the Ministry should be extra careful. The experience in the 2017 FIFA Under-17 World Cup wasn't too pleasant. Two Non-Resident Indians (NRIs) were included in the squad. It served no purpose. They made no serious impact. They didn't play for Indian Arrows. They were not found in the next set of age-group footballers. Who exactly felicitated their entry in the team needs to be probed? Seriously.
If the sports ministry agrees to relax rules on PIOs, it is welcome to. At the same time, the idea should be to tread carefully since several other disciplines could be affected. The Ministry should form an independent committee to look into each case before waving the green signal. No one should be allowed to take advantage of it.
Get the latest reports & analysis with people's perspective on Protests, movements & deep analytical videos, discussions of the current affairs in your Telegram app. Subscribe to NewsClick's Telegram channel & get Real-Time updates on stories, as they get published on our website.
Subscribe Newsclick On Telegram