Prime Minister Got it Wrong: No Biopic on Gandhi is a Match to his Life
Mahatma Gandhi's influence spread across the world long before a film was contemplated on him. The Prime Minister should not join the chorus of people who vilify him.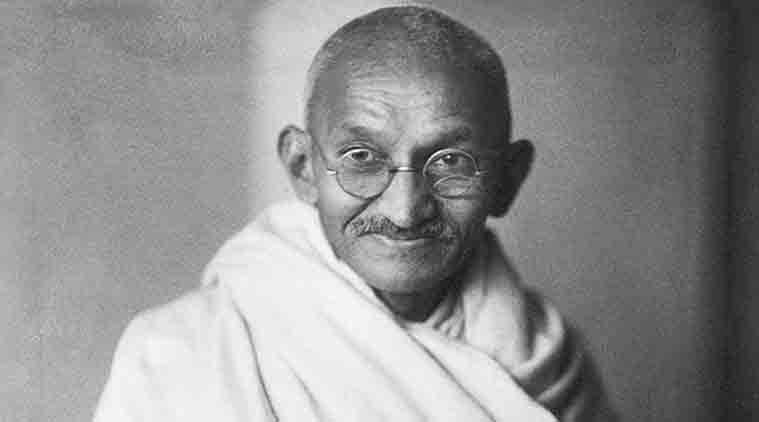 Image Courtesy: The Indian Express
Addressing a recent parliamentary meeting of his party, Prime Minister Narendra Modi expressed regret that the movie "Kashmir Files" is being discredited without examining its merit. He made a preposterous claim that "...only when an English film-maker (Richard Attenborough) made a movie on Gandhi and the movie won several awards that the world came to know of a figure called Gandhi".
Modi asserted that for this reason-, the world talked about Martin Luther King Jr and Nelson Mandela, but not Gandhi. He said, "Had anyone portrayed the life of Gandhi [on film], maybe we would have been able to spread his message."
The narrative spun by the Prime Minister is essentially that a film would have made Gandhi and his message more acceptable across the world. It unfortunately exposes the shallowness of his understanding of the life and work of the Mahatma. Gandhi had a profound impact worldwide through his contributions, which were anchored in the ideals of truth and non-violence. That is something even Gandhi's critics unhesitatingly acknowledge. This wide acceptance of his role makes Gandhi an icon of the nation and sets him apart from other great leaders before and after his time.
Influence on Charlie Chaplin
Celebrated people and laypersons were profoundly influenced by Gandhi's practical actions and innovative ideas. They certainly did not see a film to come to their understanding. Renowned British film actor Charlie Chaplin expressed the desire to meet Gandhi during his visit to London in 1931 for the Round Table Conference. Gandhi had never heard of Chaplin, but the latter knew of his non-violent struggle and critique of modern civilisation. Chaplin was so impressed at the meeting that he made the film "Modern Times" which inculcated Gandhi's interrogation of contemporary culture. Chaplin wrote in his autobiography that his movie on the dehumanising effects of modern automation owed a lot to Gandhi's ideas. So it is not as the Prime Minister says, but the reverse: Acclaimed film-makers put Gandhi's life on film because he was making history during his lifetime. The Prime Minister should be aware of this fact!
Einstein on Gandhi
When Gandhi turned 70, Albert Einstein wrote a moving passage which ended with the words, "Generations to come, it may be, will scarce believe, that such a one as this ever in flesh and blood walked upon this earth." A movie on Gandhi did not inspire these immortal words. Einstein's observations flowed from his understanding of Gandhi's epoch-making engagement with non-violence, colonial subjugation and large-scale suffering from wars, aggression and other forms of oppression.
Einstein was so moved by Gandhi's approach to the cause of freedom and liberation around the world that he described him as the most significant political genius of the twentieth century. Such glowing reflections, long before the assassination of Gandhi on 30 January 1948, vividly illustrate the worldwide impact he had. His fame encompassed his early days leading the first Satyagraha in 1906 to when he spearheaded the freedom struggle and to his end.
Modi's observation that Gandhi became well-known because of Attenborough's film, titled Gandhi, is contrary to numerous historical records. The global sway of Gandhi's philosophy and activism did not depend on any cinematic work. It is a truism that films are made on influential works and figures. To say that Gandhi was a phenomenon that needed to be stirred up by a movie on him—made long after he died—discredits his achievements during his lifetime.
Cross-Sectional Appeal
Dr Haynes Holmes, a clergyman, author and leader of movements for peace, racial equality, and civil liberties in the United States, was one of Gandhi's earliest admirers and ardent supporters. In a sermon on 20 April 1921, he called him the "greatest man in the world."
"When I think of Gandhi," Holmes said, "I think of Jesus Christ." Those are reverential words, but it is a fact Holmes devoted several sermons to Gandhi and the Indian struggle for freedom. In his autobiography, he wrote: "...this great Indian saint and seer was one of the supreme spiritual geniuses in history."
Such moving expressions speak volumes for Gandhi's international significance during his lifetime. These are instances from the second decade of the twentieth century when cinema had hardly developed and was yet to have a tangible impact.
Gandhi Declared Man of the Year in 1930
In 1930, Time magazine declared Gandhi "Man of the Year" after his historic Dandi March, organised on 12 March that year to break the colonial salt law. Gandhi was arrested and imprisoned, yet Time not only put him on the cover but declared him "the little half-naked brown man whose mark on world history will undoubtedly loom largest of all".
Prime Minister Modi, did the editors of Time see a movie before they wrote of his significance in world history? No, Gandhi broke the ban on Indians to make salt—which shook the foundation of the British Empire—and it led to wide international acclaim for him and India's struggle.
Impact on Martin Luther King
When Martin Luther King was awarded the Nobel Prize for Peace on 11 December 1964, the Nobel Committee acknowledged that King adhered to Gandhi's non-violence philosophy. The lived reality of Gandhi's life, and his commitment to freedom and independence for humanity inspired those struggling for racial equality in the United States.
In his acceptance speech, King said the solutions to racial injustice could be found through discussion, fair compromise, and the readiness to suffer and die. In that context, he invoked Gandhi, saying, "This approach to the problem of racial injustice is not at all without successful precedent. It was used magnificently by Mohandas K. Gandhi to challenge the might of the British Empire and free his people from the political domination and economic exploitation inflicted upon them for centuries. He struggled only with the weapons of truth, soul force, non-injury, and courage."
Gandhi himself, and not any biopic on him, inspired these words.
Norman Borlaug cites Gandhi
When the illustrious agricultural scientist Norman Borlaug got the Nobel Prize in 1970 for pioneering the green revolution and raising the fond hope to fight hunger and poverty, he cited Gandhi in his acceptance speech, though not after watching a movie. He said, while speaking of the achievements of the green revolution, "...the divorce between intellect and labour, which the great Indian leader Mahatma Gandhi over forty years ago regarded as the bane of India's agriculture, is coming to an end."
Germany's Green Party
Only one political party was ever founded outside India following Gandhi, Germany's Green Party established in 1980, two years before Richard Attenborough's made his film. One of its founders, Petra Karin Kelly, wrote that the motive came from Gandhi's belief that the outcome of a production process reliant on the constant appropriation of resources and energy would be violence. Kelly said that an ecologically sound means of production would reduce, even eliminate, violence. This flowed from an understanding of Gandhi's non-violent outlook and actions.
Gandhi still speaks to us
Gandhi had said before his assassination that if he were indeed faithful to non-violence, he would continue to speak from his grave. Certainly, he still speaks to us to remind India and the world of truth and non-violence and to establish peace, harmony, and pursue sustainable development.
When Gandhi is vilified and his assassin glorified by those who support his party, the Prime Minister remains silent. Now, he says that a movie on Gandhi before Attenborough's film would have spread his message far and wide. This assertion falls far from the truth, for Gandhi was wedded to truth and non-violence and laid down his life for them. He is far more relevant today than in his time.
The current leadership of India will have to keep tuning in to Gandhi's message, whose significance has beaten the workings of time.
The author was Officer on Special Duty and Press Secretary to President KR Narayanan. The views are personal.
Get the latest reports & analysis with people's perspective on Protests, movements & deep analytical videos, discussions of the current affairs in your Telegram app. Subscribe to NewsClick's Telegram channel & get Real-Time updates on stories, as they get published on our website.
Subscribe Newsclick On Telegram