Remembering Gauri Lankesh
On September 5, 2017, the fearless journalist and activist was shot dead on her way home by a man with alleged links to the Hindutva organisation Sanatan Sanstha in Bengaluru.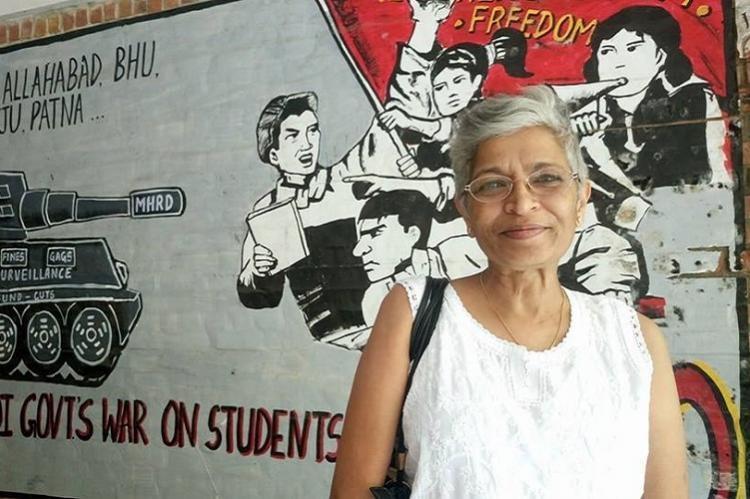 On September 5, 2017, the fearless journalist and activist was shot dead on her way home by a man with alleged links to the Hindutva organisation Sanatan Sanstha in Bengaluru. Through her works, Gauri critiqued the Hindu fundamentalists, communal politics, and caste system. She was murdered for raising her voice; for defending her ideas; her right to freedom of speech and expression. Four years since the intolerant forces tried to silence her, Gauri Lankesh continues to inspire words, art, and protest.
At a time when journalists are being attacked, press freedom threatened, activists and professors are being imprisoned for their beliefs and their work for marginalised communities, remembering Gauri and her fearless work becomes more important than ever.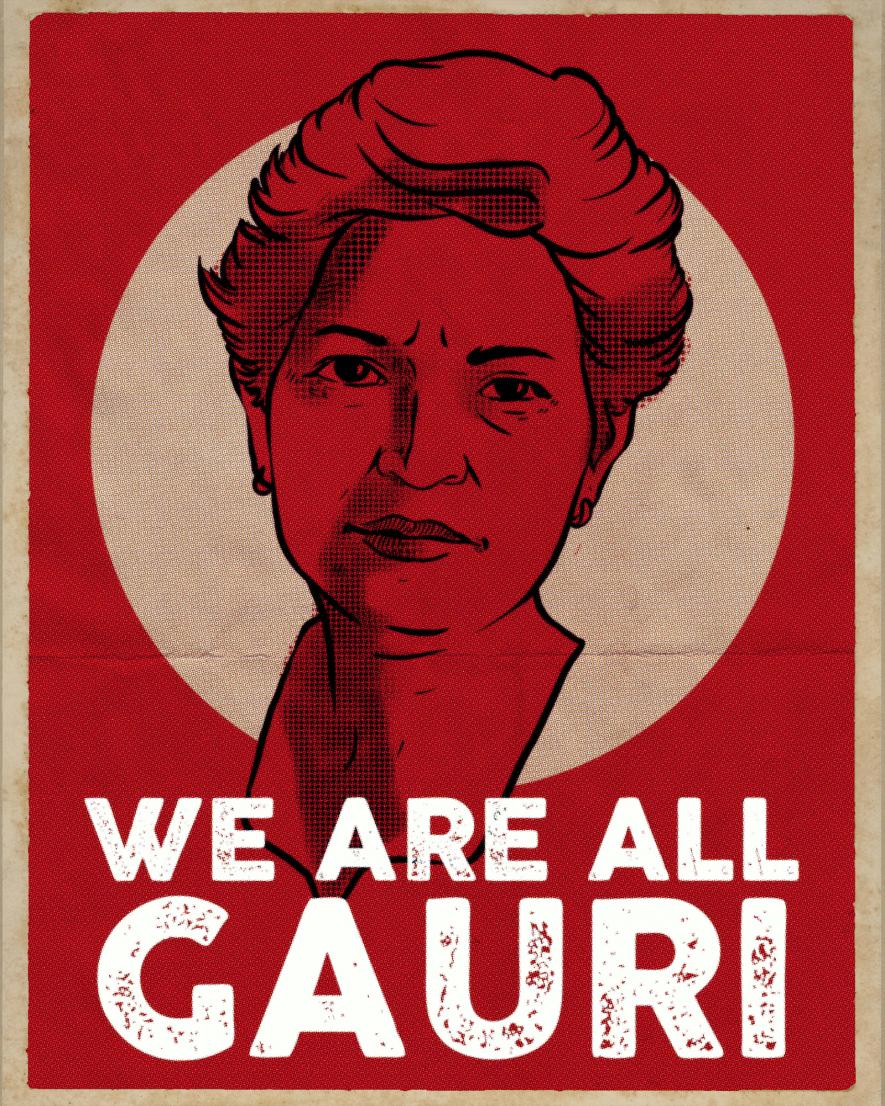 Gauri Lankesh and Rationalist Thought
Tejal Kanitkar, Jai Vipra
Hindu Right's intolerance towards rational voices took the lives of Dabholkar, Kalburgi, Pansare and Gauri. Resistance to that intolerance continues to unite progressive voices today. Remembering Gauri, in this three-part conversation, technology policy researcher Jai Vipra speaks to Tejal Kanitkar, who is a faculty at NIAS, Bengaluru, and has been working with the movement for rationalist thought and scientific temper.
Elegy for a lost friend: Gauri Lankesh (1962-2017)
Pushpamala N 
Artist Pushpamala N recaptures the many facets of Gauri Lankesh in a loving verbal portrait. What made Gauri such a force of nature, even more than her zest for life and fighting spirit, was her extraordinary integrity. She moved from English journalism to Kannada without altering her voice or message. Staying true to the journalistic values of her father, P. Lankesh, she ran her Patrike without advertisements, but also brought to it her own straight-talking style, wide-angle vision and open-hearted sympathies.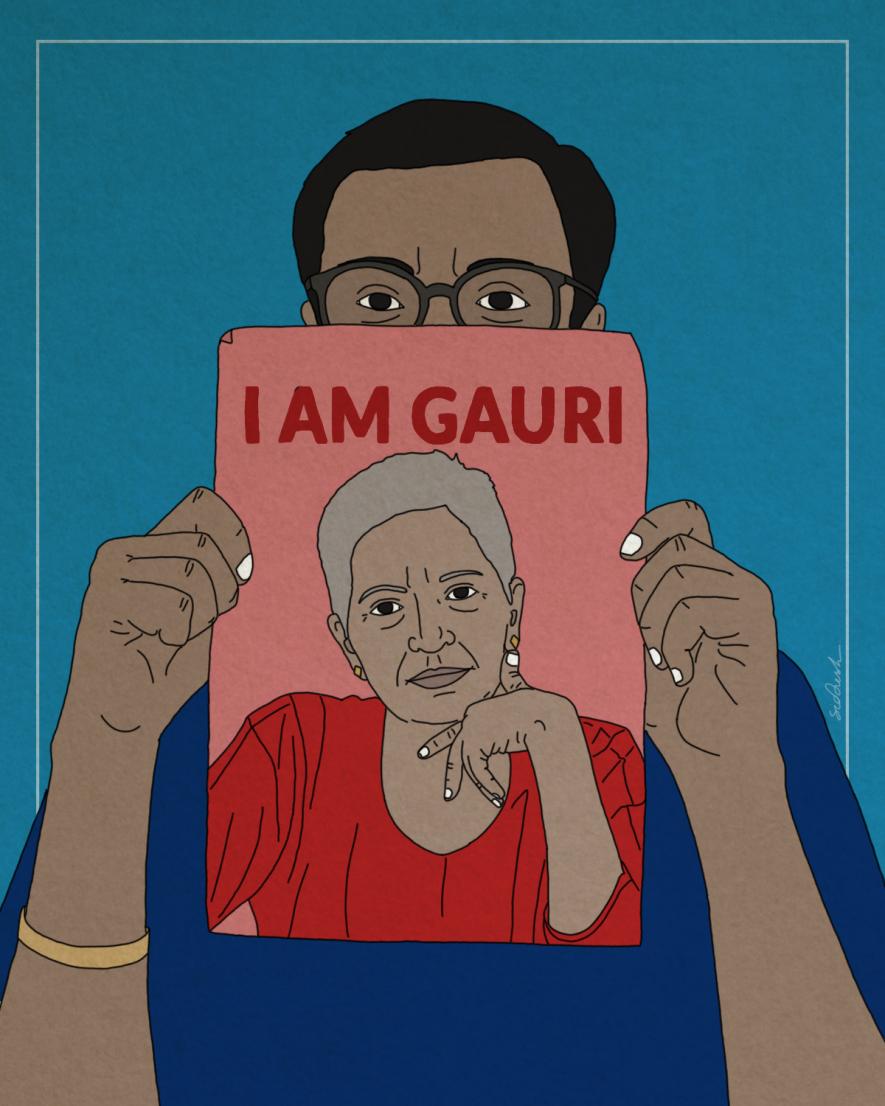 Bakery Prasad (Siddhesh Gautam)
Gauri speaks in 2020
Githa Hariharan
What have we witnessed since Gauri's death four years ago? Indian democracy has been constantly put to tests in the last few years. Writer and activist, Githa Hariharan recounts the events of state repression and people's resistance that we have witnessed since Gauri's assassination. She says, "If we speak, Gauri will continue to speak through us."
Mourning the Loss of Gauri Lankesh
Kalpana Kannabiran
Just after Gauri's death, Kalpana Kannabiran writes, "Gauri's assassination is an unprecedented assault on a free press.  More direct than ever before. It is a warning of what lies in store for all those committed to free speech. There are mobs on the rampage, killing Muslims, Dalits, women, students, beef-eaters, supporters of beef-eaters, conscientious dissenters, human rights defenders, journalists, professors, political activists, rationalists, union organisers…"
Hum Dekhenge: Various artists come together to remember Gauri Lankesh
What began as a spontaneous, personal response months ago as poet and translator Pratishtha Pandya listened to the iconic song by Faiz Ahmed Faiz, became a collective journey when artists from different parts of India, of different generations, communities, and gender came together.
"Journalism is about questioning govt, not becoming their pamphlet"
Kavitha Lankesh, Newsclick
On the anniversary of Gauri Lankesh's assassination by Hindutva cadres, her sister Kavitha Lankesh talks about the progress of the court case on her murder; the lack of depth and research in media coverage and the legacy of her sister and father as fearless journalists.
Get the latest reports & analysis with people's perspective on Protests, movements & deep analytical videos, discussions of the current affairs in your Telegram app. Subscribe to NewsClick's Telegram channel & get Real-Time updates on stories, as they get published on our website.
Subscribe Newsclick On Telegram